I am moving to HIVE and with me also @runningproject and @isotonic are moving
This is my last post, hopefully, from the Steem blockchain I guess while using steempeak which for sure is going also to migrate and re-brand its name to the new HIVE blockchain.
I just want to tell you that for me has been a pleasure to meet all of you here since my start almost 3 years ago on steemit.
In 4 hours from now, HIVE blockchain will be alive and I am obviously leaving the STEEM blockchain and migrating my blog, shitposts, analysis and all the usual stuff there.
Regarding @runningproject and its funding account, @isotonic, my plan is to migrate them as well.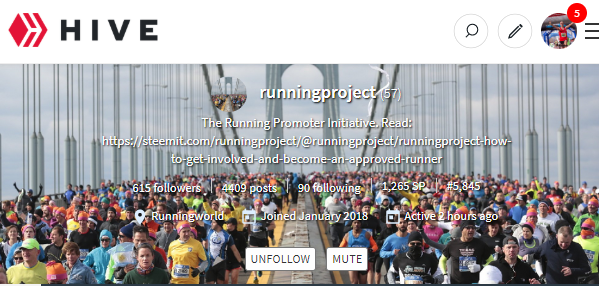 So, this is a "call for migration" to all the @runningproject members, please, be ready and prepare yourself in order to move to HIVE:
@adambarratt
@amico
@anthrovegan
@argon
@beiker
@bigtx31
@browery
@byebyehamburgers
@calatorulmiop
@carleenp
@chelsea88
@cryptokeepr
@cstrimel
@dabeckster
@dailyrunner
@dlew
@dragosroua
@eldon.martin
@ervin-lemark
@eulenews
@extremejogging
@harryp3
@helenmunch
@inlakech
@jumowa
@kewpiedoll
@lil-mich
@lordcarlo297
@luschn
@maarnio
@mad-runner
@marenontherun
@marionbowes
@moncia90
@nelzie
@neuerko
@peropro
@pgarama
@phelimint
@plantstoplanks
@primersion
@robintherunner
@romaincrx
@run.vince.run
@rungirlsf
@runit
@runningdanw
@runningturtle
@schmidthappens
@seanreilly
@shanibeer
@shazza
@slobberchops
@soluce07
@steevc
@stevebennett
@svein
@sylvesterjohn
@technerd888
@thebluewin
@toofasteddie
@tradfursten
@trevor.george
@whizkid1
@wolfje
@xramonahx
@zapasx
@torrey.blog
@self-track (revisesociology)
@newtechblog
@xers
@fcalabuig
@booster916
@nizzlehead
@xorb
@king-cobra
@rollie1212
@run.kirsty.run
@ultratrain
@rthelly
@androshchuk
@mstafford
If you are still not aware what is going on I reccomend you to read this post:
https://hive.blog/communityfork/@hiveio/announcing-the-launch-of-hive-blockchain
Hope we meet again at the HIVE!!!!!
---
---