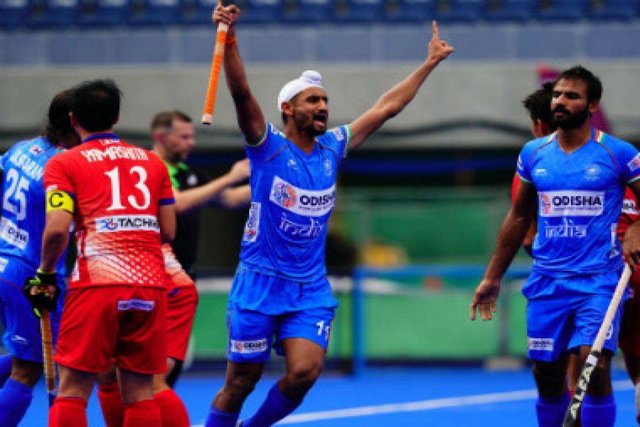 I know you understood something after see the title lets do discuss pretty deeply.
Indian hockey team beat japan by 6-3 with the help of Mandeep's hat trick in the Olympic test tournament and got the place on the final match. With this match, India is in 2 number in the list and new Zealand is in the top. In the third match, new Zealand beat India by 2-1. Now the final match will be played on Wednesday, India Vs New Zealand.
Mandeep did goal in 9th, 29th and 30th minute, whereas nilkanta Sharma did goal in third minute and sanjeep shase in 7th minute and finally gurjant Singh did goal in 41th minute.
Fo the japan team Kentaro(25th), Kenta Tanaka(25th) and Kazuma Murata did goal in 52th minute. Nilkanta did awesome starting with the goal in 3rd minute. From the starting Indian team have confidence on the match they continue kept pressure on against. Indian got penalty corner in the 7th minute and they change it on goal and chaged score double. India started to edge on defence. And finnaly won the match by double score. Let's see what gonna happen on the final match and who will be the winner.