I am destroyed tonight. I split all the rounds that I cut up today. At least 300 swings of a 12 pound maul did a serious number on my forearms and shoulders. The nice long hit shower helped a little but sleep will be the best.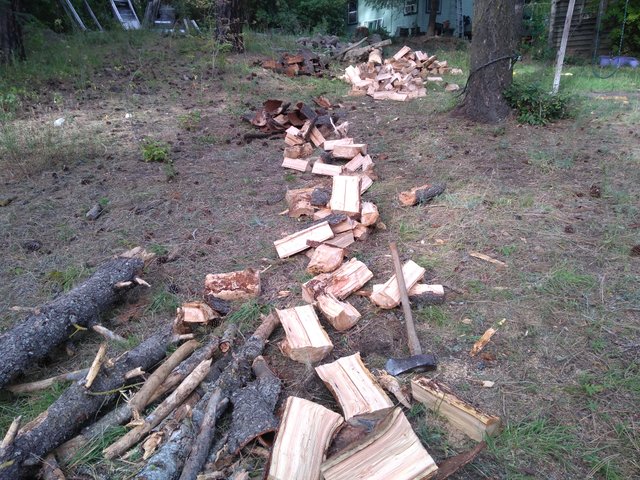 This was the line of logs I cut and then turned into the above. I am only half way through the tree..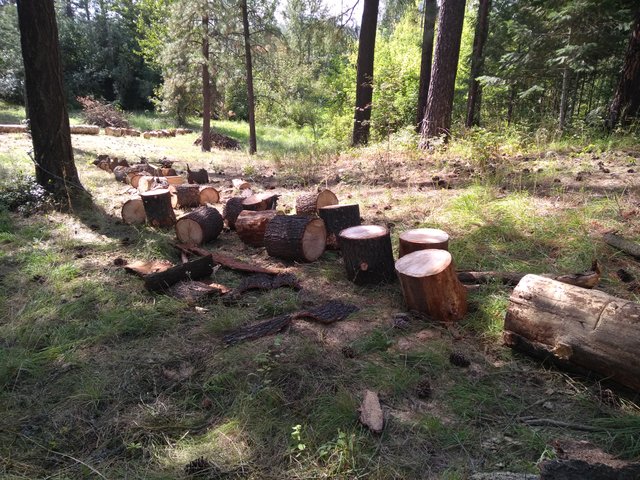 Tomorrow I am picking for orders after taking a heroic dose of Wobenzym to help with the muscles. I might saw some more but that is only if my motivation outweighs my pain level.



10922

Daily Activity, House Chores, Walking, Weight Lifting, Yard Work