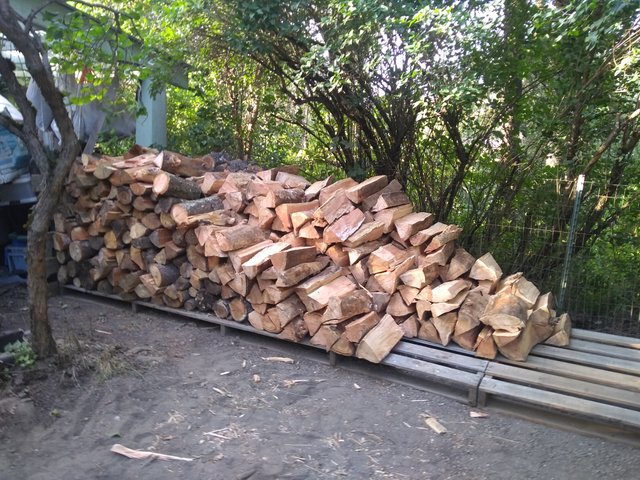 Went thru 2 tanks of gas on the chainsaw and got more of one tree cut down then split. I backed my truck up to one pile, loaded it nicely into the bed, then backed it up near the fire pit. Then @stryeyz and I unloaded and stacked the wood onto the pile. We now have a full cord of wood towards winter. This year we will reduce our gas cost nicely with the wood heat supplementing.
I potted up my tallest avocado tree since it was needing watering more often than it's sister. I will do the other one but need another bag of soil first, though it is pretty good as is for now.
Going to dive into the CoCoRaHS and do soil moisture reports and local conditions reports once a week. I really love weather, the science, and the fact of being a citizen scientist. Weather is something that impacts 99.5% of human endeavours so it is in EVERYONE'S best interest to know as much as possible about climatology and weather.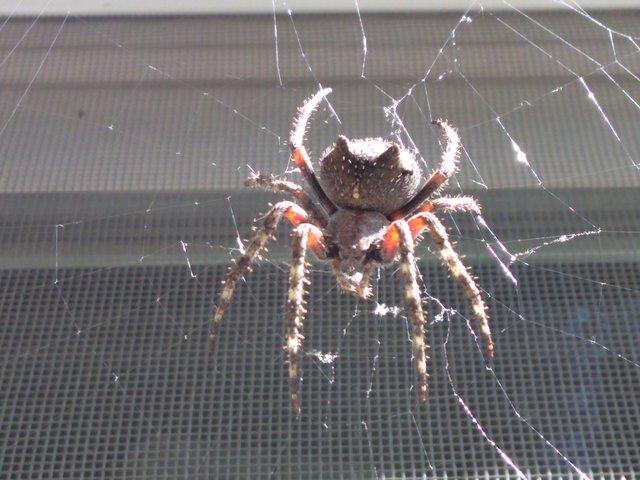 My cat faced spider was looking all bad ass in the sun. She likes to show off her physique and form. She is silver round sized now and still growing. I need to know if she can live through winters or not because I WILL bring her inside so she makes it through till next spring.
IN A CAGE!!!
Though would be stellar to have her in a corner of the house inside. Maybe she would be able to keep the flies abated, or dead with all their life sucked from them in a slurry.




11880

Daily Activity, Gardening, House Chores, Walking, Weight Lifting, Yard Work