The opening of the Ngawi Regency Wood Industry Gallery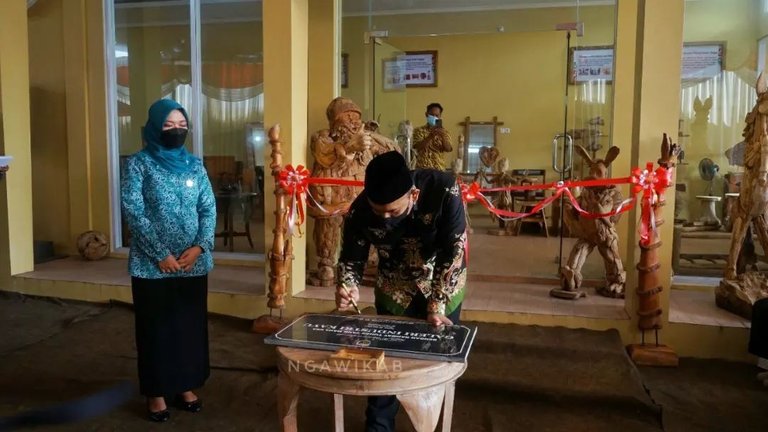 (image Taken From ngawikab_)


Hallo Teman Teman Hive Community Kali Ini Desa Semen akan memberikan laporan kegiatan Pemerintah Kabupaten Ngawi yang Menggelar Galeri Industri Kayu
.
Hallo Hive Community Friends This time, Semen Village will provide a report on the activities of the Ngawi Regency Government which Holds a Wood Industry Gallery


With innovation, natural resources and skilled manpower along with government support, they will definitely be able to conquer the global timber industry market, said Regent of Ngawi Ony Anwar Harsono at the opening ceremony of Ngawi Wood Industry Gallery on Jalan Raya Ngawi - Solo Desa Jeggrik Kedunggalar District, Friday (05/27/22).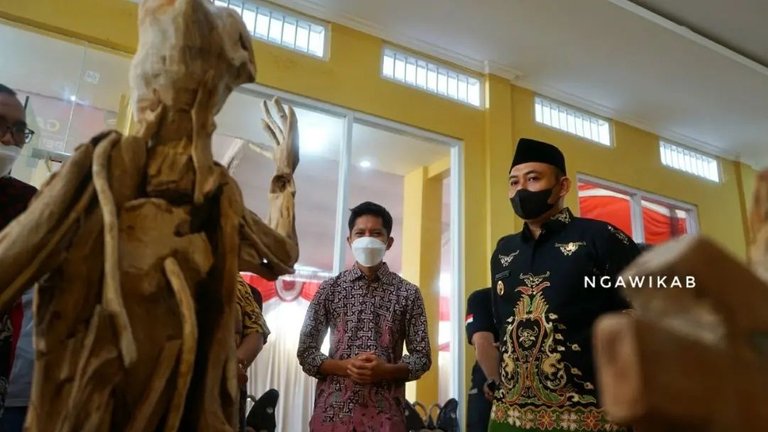 (image Taken From ngawikab_)
The event was also attended by Ana Mursyida Ony Anwar, Head of Ngawi Dekranasda, Yusuf Rosyadi, Head of Labor Industry Trade Bureau, as well as Head of Kedunggalar Subdistrict.
In addition to being used as a workshop, this gallery can be a meeting place for artisans to discuss, seek information, develop the latest product model innovations and an updated model to add value, according to Ony Anwar Harsono," he said.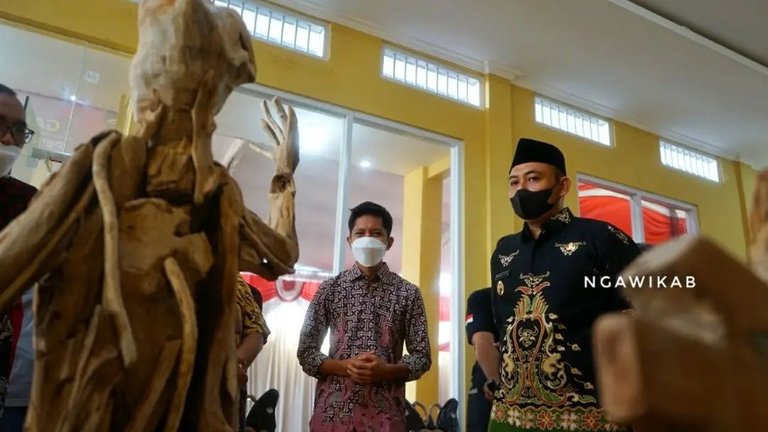 (image Taken From ngawikab_)
The Ngawi regent explained that the most important thing to win the timber industry is innovation, both in terms of models and marketing methods, and young people become a hotbed of innovation: "Young people have a lot of forward thinking, they embrace , work together and create synergies. In order for the marketing pattern of our superior product to be extraordinary, like the marketing at the space fair, it can be packed in the forest, then there are routines to make it much more interesting," he said.
Meanwhile, Kadin Disperindagnaker and Yusuf Rosyadi revealed that the market share of Ngawi timber industry had penetrated 23 countries before the Covid-19 pandemic and after this pandemic became an impetus for economic revitalization by bringing the best quality products back to the market Market were brought to Asia. We should not lose the momentum of the market share built before the pandemic so that we can recapture it," he said.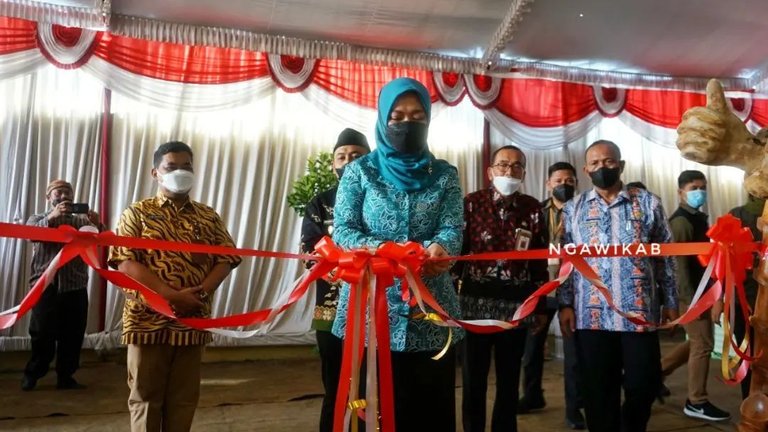 (image Taken From ngawikab_)
The papinkra management and the PKL association were inaugurated on this occasion.
---
---

(Sources Reports From ngawikab_)
---
---