Looks like senility and stadium chants may go together!
Credit where credit is due, Joe Biteme finally got something right! When the crowd began chanting "fornicate Joe Biden"; he joined in....
Link:
https://babylonbee.com/news/aides-quickly-drag-president-away-as-he-tries-to-join-in-f-joe-biden-chant
They removed him, medicated him, and brought him back out to the game, with the stoned smile we have see so much of lately!
There is one part of this article that makes my blood boil. It says that the fbi (I will capitalize their name...when they again Earn it!); is investigating who started this chant, to jail them! WTF? Freedom of speech allows any citizen the GOD Given right to chant anything they feel they need to chant!!!!! Shame on the fbi, and how dare they even Think this way! Time to disband them entirely, and start over; including training on the Constitution.
But I had to be fair, in 10 months, Joe finally got something right, fair is fair....
To keep your stomach settled, I decided not to put his picture on my blog...standards must be maintained!
Hey, it's about Joe Biteme... I Had to lie! Image from article: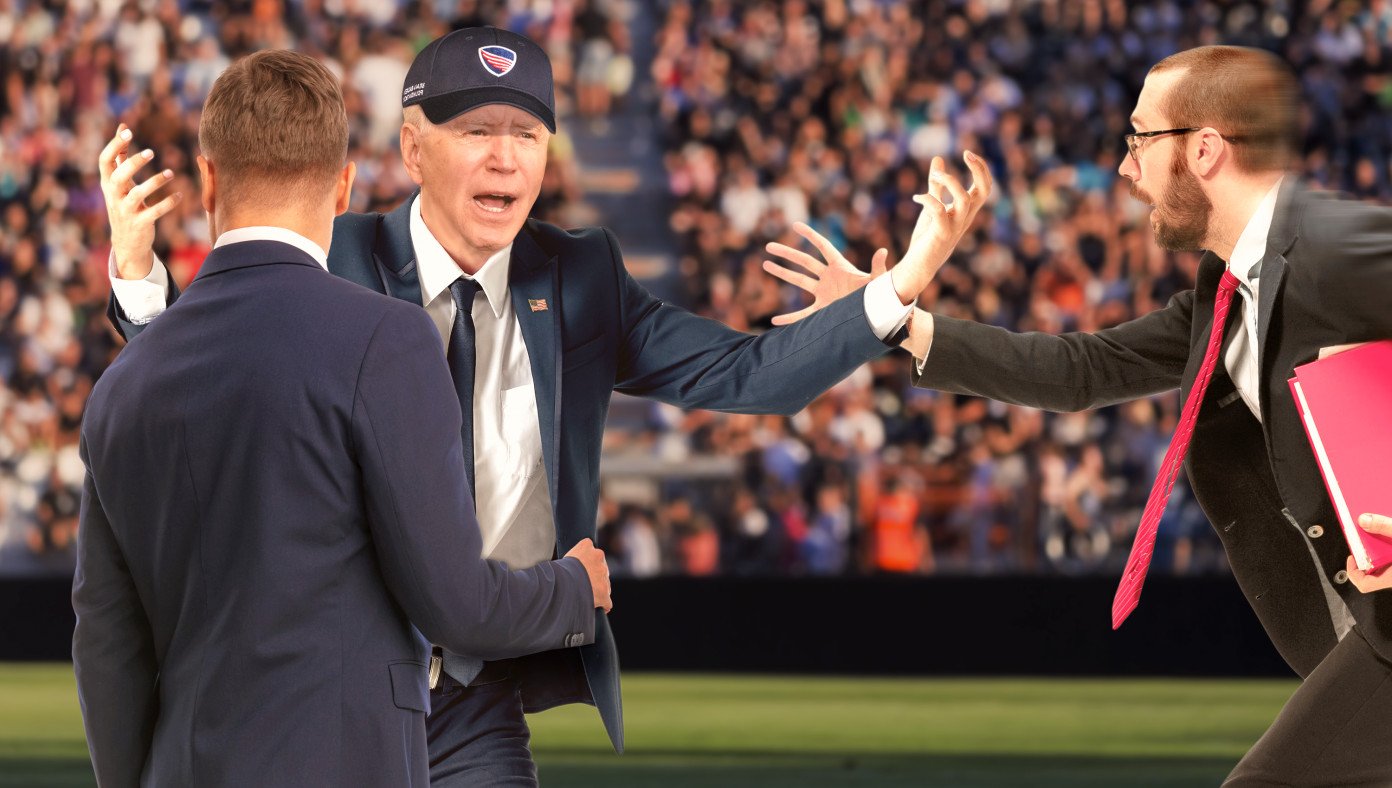 So I decided to censor the Whitehouse, in the interest of reducing fake news, and political lies!
But this one was just too good to 'censor'; sadly it shows a declining man who needs to be in a nursing home....
I feel better already 🤠 ; how about you?
💗🤕🤠🤮
---
---