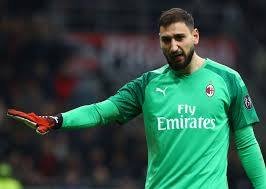 Milan director Paolo Maldini said it is their "duty to try and hold on to the world's best goalkeeper, Gianluigi Donnarumma."
It is certainly Milan's duty to try to hold on to an important player like Gigio, for what he represents as a symbol, a player who came up through our youth academy, and in my humble opinion, because he is the best goalkeeper in world, Maldini said, according to DAZN.
The 21-year-old goalkeeper's agreement runs until June 2021.