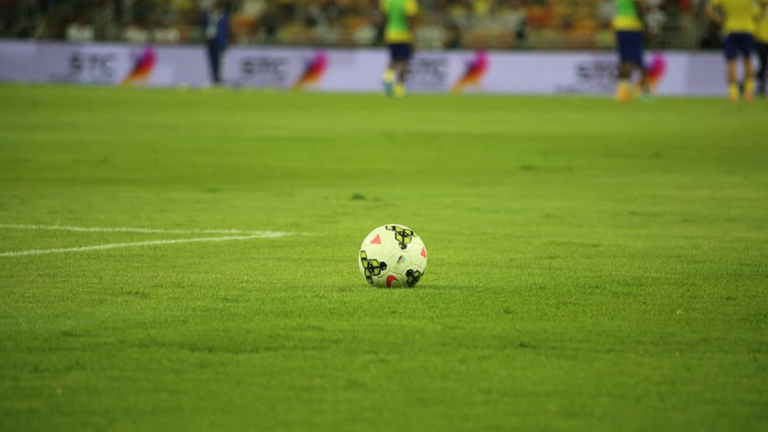 ---
I started a challenge of taking 100 days off to mainly focus on my health and overall personal development and used this account as a personal blog to keep track of all my activity. I enjoyed it and continued afterward trying to build better habits and find a good balance between health, fitness, work and my personal life....
---
Saturday as usual was filled with watching and handicapping a lot of football matches. Things have been really difficult to predict lately with teams showing little to no consistency and conditions with no fans and horrible piches being far from optimal. I am actually thinking of cutting back on my time betting these markets focussing more on crypto and trading where the edge is so much bigger and more money can be made. I do enjoy it however so for now I will just continue grinding away at it and see where it goes.
I did watch a movie yesterday, The invisible man (2020) which I enjoyed, especially the first part which was really scary.
---
| Day | Bed Time | Awake | Out Bed | Day Score |
| --- | --- | --- | --- | --- |
| 01 Jan | 23:30 | 07:30 | 08:50 | 7 |
| 02 Jan | 23:30 | 09:00 | 09:50 | 7 |
| 03 Jan | 00:00 | 08:30 | 09:50 | 8 |
| 04 Jan | 00:00 | 09:30 | 10:25 | 6 |
| 05 Jan | 00:00 | 08:30 | 10:15 | 7 |
| 06 Jan | 00:00 | 08:00 | 08:45 | 7 |
| 07 Jan | 00:00 | 07:45 | 08:40 | 6 |
| 08 Jan | 01:00 | 08:00 | 09:15 | 7 |
| 09 Jan | 00:00 | 07:00 | 08:00 | 6 |
| 10 Jan | 00:00 | 08:00 | 09:30 | 7 |
| 11 Jan | 00:00 | 09:00 | 10:00 | 7 |
| 12 Jan | 01:00 | 09:00 | 10:00 | 7 |
| 13 Jan | 00:00 | 08:50 | 09:10 | 6 |
| 14 Jan | 00:00 | 07:50 | 08:50 | 7 |
| 15 Jan | 01:00 | 08:30 | 09:30 | 5 |
| 16 Jan | 01:00 | 09:00 | 10:00 | 6 |
| 17 Jan | 00:30 | 08:20 | 09:15 | 6 |
| 18 Jan | 00:00 | 08:00 | 09:30 | 7 |
| 19 Jan | 00:00 | 09:10 | 10:00 | 6 |
| 20 Jan | 01:00 | 10:00 | 11:00 | 6 |
| 21 Jan | 01:30 | 09:40 | 10:00 | 7 |
| 22 Jan | 00:30 | 07:50 | 08:50 | 7 |
| 23 Jan | 01:00 | 08:30 | 09:30 | 6 |
---
| Day | Weight | Water | Supplements | Expense |
| --- | --- | --- | --- | --- |
| 01 Jan | 68.4 kg | v | v | 0€ |
| 02 Jan | 68.1 kg | v | v | 0€ |
| 03 Jan | 68.0 kg | x | x | 0€ |
| 04 Jan | 68.2 kg | v | x | 0€ |
| 05 Jan | 68.1 kg | x | v | 0€ |
| 06 Jan | 67.8 kg | v | x | 0€ |
| 07 Jan | 67.1 kg | v | v | 0€ |
| 08 Jan | 67.4 kg | v | v | 0€ |
| 09 Jan | 67.5 kg | v | x | 0€ |
| 10 Jan | 67.3 kg | v | x | 0€ |
| 11 Jan | 67.0 kg | v | v | 0€ |
| 12 Jan | 66.8 kg | v | v | 35€ |
| 13 Jan | 66.4 kg | v | x | 0€ |
| 14 Jan | 66.5 kg | x | x | 0€ |
| 15 Jan | 66.7 kg | v | x | 5€ |
| 16 Jan | 66.7 kg | v | v | 0€ |
| 17 Jan | 66.9 kg | v | x | 2€ |
| 18 Jan | 66.8 kg | v | v | 0€ |
| 19 Jan | 66.7 kg | v | x | 4€ |
| 20 Jan | 67,0 kg | v | x | 7€ |
| 21 Jan | 67,2 kg | v | x | 9€ |
| 22 Jan | 67.3 kg | v | v | 6€ |
| 23 Jan | 67.1kg | v | x | 4€ |