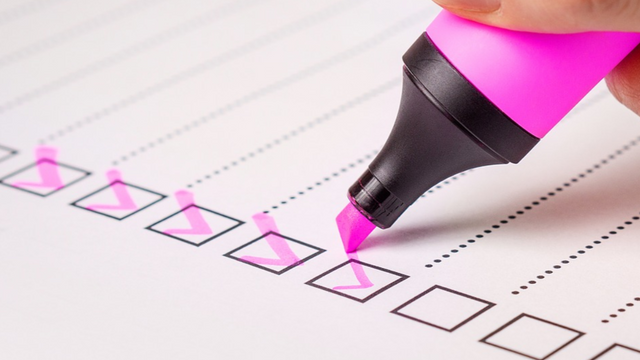 ---
I started a challenge of taking 100 days off to mainly focus on my health and overall personal development and used this account as a personal blog to keep track of all my activity. I enjoyed it and continued afterward trying to build better habits and find a good balance between health, fitness, work and my personal life...
---
It's now monday morning and time to look back how last week went while looking back and making some plans for the next 7 days. Right now I'm still very much into basic mode where I try to just put my focus on 3 main things which are eating healthy, working dout and sleeping enough.
Last week the working out was a great success with 3 hot yoga sessions and Tennis on Thursday. I'm quite pleased with this depsite not getting in that many reps & pull-ups. Given the rather busy schedule I don't mind setteling for reaching the same next week.
For as far as eating healthy goes, it was a moderate success keeping to my plant based diet most of the time while also spending some kitchen time. I'm not exactly losing all that much weight and aim to make this the main goal for this week. I still have a lot of soup left and now have my little weekly sin moment on tuesday eating a single cookie (instead of a whole pack).
I am sleeping really good as of late but also too long. It was a challenge to get myself to sleep at least 8 hours a day but now I need to reverse things cutting back on my 9 hour average bed time. Getting in bed early latest at 00:00 will be my priority this week.
Most my focus remain on building my bankroll up getting to a point where I both have a way more comfortable pillow in case things don't go as well while having much more eaning power. In that regard its was a good week as the crypto markets kind of broke the downwards resistance. Betting is also back and I managed to make a profit there aswel. My goal is to earn around 200K netto in a time period of 140 week. I'm now 3 week in and well above the prjected goal and hope to continue this uptrend.
That's about it for this week, by no means anything spectacular, but getting the basics right for me is the key.
---
Monday will be a busy day as usual playing my daily steemmonsters quests, doing some bookkeeping and stats keeping on the belgian league while joining a hot yoga class in the early evening.
365 DAY HOT YOGA CLASSES | JOINED: 20/100 (Day 77)
---
| Day | Bed Time | Awake | Out Bed | Weight |
| --- | --- | --- | --- | --- |
| 01 Jan | 23:00 | 07:30 | 09:00 | 66.0kg |
| 02 Jan | 00:00 | 08:30 | 09:30 | 64.8kg |
| 03 Jan | 00:00 | 08:40 | 10:20 | 64.7kg |
| 04 Jan | 00:30 | 09:00 | 09:50 | 64.6kg |
| 05 Jan | 00:30 | 08:30 | 09:40 | 64.6kg |
| 06 Jan | 23:30 | 08:00 | 09:05 | 64.5kg |
| 07 Jan | 00:00 | 08:20 | 09:40 | 64.8kg |
| 08 Jan | 00:00 | 09:00 | 10:15 | 65.0kg |
| 09 Jan | 00:00 | 09:00 | 09:30 | 65.0kg |
| 10 Jan | 01:00 | 10:00 | 10:40 | 64.8kg |
| 11 Jan | 00:30 | 08:45 | 09:50 | 64.7kg |
| 12 Jan | 00:30 | 09:45 | 10:15 | 65.0kg |
| 13 Jan | 01:00 | 09:30 | 10:15 | 64.8kg |
| 14 Jan | 00:30 | 09:30 | 10:00 | 64.8kg |
| 15 Jan | 23:30 | 09:00 | 09:55 | 64.7kg |
| 16 Jan | 23:00 | 09:00 | 09:45 | 64.6kg |
| 17 Jan | 01:00 | 09:30 | 10:15 | 64.5kg |
| 18 Jan | 00:00 | 09:00 | 09:30 | 64.5kg |
| 19 Jan | 00:00 | 08:30 | 09:10 | 64.6kg |
---
| Januray | 10 | 11 | 12 | 13 | 14 | 15 | 16 | 17 | 18 | 19 |
| --- | --- | --- | --- | --- | --- | --- | --- | --- | --- | --- |
| Plant Based | v | v | x | v | x | x | v | v | x | v |
| Supplements | x | v | x | x | x | v | v | v | x | x |
| Active | v | x | x | v | x | v | v | v | x | x |
| Productive | v | v | v | x | x | v | v | v | v | v |
| Expenses | 11€ | 13€ | 5.5€ | 2.15€ | 2€ | 6€ | 17€ | 17€ | 7.7€ | 4.75€ |