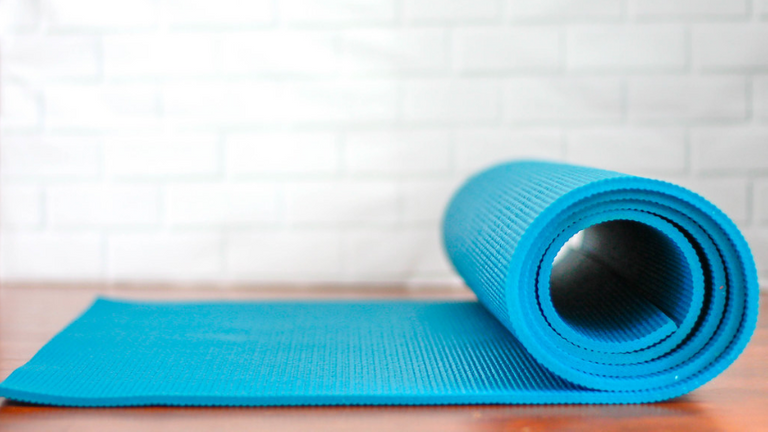 ---
I started a challenge of taking 100 days off to mainly focus on my health and overall personal development and used this account as a personal blog to keep track of all my activity. I enjoyed it and continued afterward trying to build better habits and find a good balance between health, fitness, work and my personal life....
---
Great Wednesday as for the first time in 4 months I joined a Hot Yoga Class. I took it fairly slowly but highly enjoyed it and will be going back to a routine of joining at least 3 classes each week. Right now, I'm doing the morning classes as they are less crowded. I did catch up on some sleep in the afternood and was not all that productive on the day. I also went on a late evening 2-hour walk to make this the most active day since long.
---
| Day | Bed Time | Awake | Out Bed | Day Score |
| --- | --- | --- | --- | --- |
| 01 Jule | 00:00 | 08:00 | 08:50 | 7 |
---
100 Day Challenge (DAY 30/100)
---
General Checklist: The goal was to do 100 days straight without cheating which quickly turned out to be too ambitious. Each time I have a cheat day I will add it to the total from now on.
Eat Whole Food Plant Based
Work Out Daily
Be Productive
No Distraction entertainment
Sleep Enough
...
| 10x10 Days | 1 | 2 | 3 | 4 | 5 | 6 | 7 | 8 | 9 | 10 |
| --- | --- | --- | --- | --- | --- | --- | --- | --- | --- | --- |
| Day 01-10 | 1 | 2 | 3 | 4 | 5 | 6 | x | 7 | 8 | x |
| Day 11-20 | 9 | x | 10 | x | x | x | 11 | 12 | 13 | x |
| Day 21-30 | 14 | 15 | 16 | 17 | 18 | x | x | x | 19 | 20 |
| Day 31-40 | 21 | - | - | - | - | - | - | - | - | - |
| Day 41-50 | - | - | - | - | - | - | - | - | - | - |
| Day 51-60 | - | - | - | - | - | - | - | - | - | - |
| Day 61-70 | - | - | - | - | - | - | - | - | - | - |
| Day 71-80 | - | - | - | - | - | - | - | - | - | - |
| Day 81-90 | - | - | - | - | - | - | - | - | - | - |
| Day 91-100 | - | - | - | - | - | - | - | - | - | - |
---
Weight Control: My goal is to reach 62kg and slowly start to gain some muscle from then on out. I started this at around 65.5kg
| 10x10 Days | 1 | 2 | 3 | 4 | 5 | 6 | 7 | 8 | 9 | 10 |
| --- | --- | --- | --- | --- | --- | --- | --- | --- | --- | --- |
| Day 01-10 | 64.6 | 64.7 | 64.4 | 64.0 | 64.0 | 64.2 | 64.0 | 63.6 | 63.8 | 64.0 |
| Day 11-20 | 63.7 | 64.1 | 64.1 | 64.3 | 64.6 | 65.0 | 64.8 | 64.7 | 64.8 | 65.3 |
| Day 21-30 | 65.0 | 65.0 | 65.1 | 65.0 | 65.0 | 64.9 | 65.4 | 65.7 | 65.5 | 65.5 |
| Day 31-40 | 65.0 | - | - | - | - | - | - | - | - | - |
| Day 41-50 | - | - | - | - | - | - | - | - | - | - |
| Day 51-60 | - | - | - | - | - | - | - | - | - | - |
| Day 61-70 | - | - | - | - | - | - | - | - | - | - |
| Day 71-80 | - | - | - | - | - | - | - | - | - | - |
| Day 81-90 | - | - | - | - | - | - | - | - | - | - |
| Day 91-100 | - | - | - | - | - | - | - | - | - | - |
---
Expense Control: I'm still in the process of rebuilding my bankroll which means that I will be living economically and rather minimalistic, not buying anything I don't need. I will be keeping track of my daily expenses here for 100 Days
| 10x10 Days | 1 | 2 | 3 | 4 | 5 | 6 | 7 | 8 | 9 | 10 |
| --- | --- | --- | --- | --- | --- | --- | --- | --- | --- | --- |
| Day 01-10 | 0€ | 0€ | 0€ | 0€ | 0€ | 0€ | 3.5€ | 2.9€ | 0€ | 12€ |
| Day 11-20 | 0€ | 10€ | 0€ | 9€ | 12€ | 10€ | 8€ | 5€ | 9€ | 7€ |
| Day 21-30 | 0€ | 6€ | 4€ | 2€ | 6€ | 7€ | 8€ | 12€ | 4€ | 10€ |
| Day 31-40 | 0€ | - | - | - | - | - | - | - | - | - |
| Day 41-50 | - | - | - | - | - | - | - | - | - | - |
| Day 51-60 | - | - | - | - | - | - | - | - | - | - |
| Day 61-70 | - | - | - | - | - | - | - | - | - | - |
| Day 71-80 | - | - | - | - | - | - | - | - | - | - |
| Day 81-90 | - | - | - | - | - | - | - | - | - | - |
| Day 91-100 | - | - | - | - | - | - | - | - | - | - |