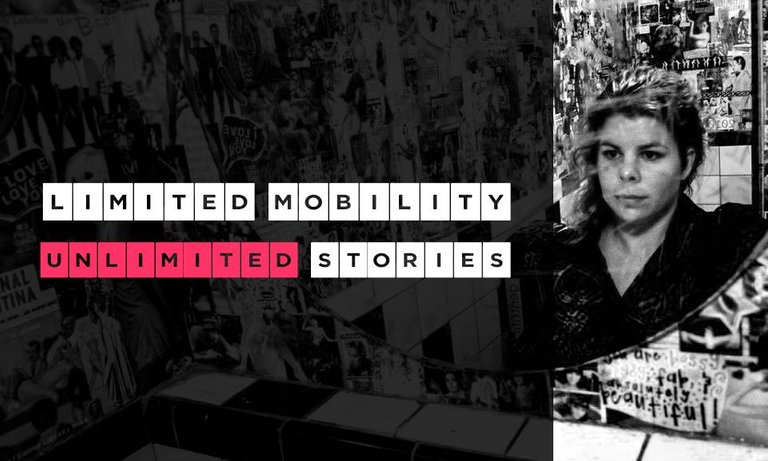 I couldn't postpone it any longer: after trying to get strong and flexible again, a thing that was very very necessary after sitting on the couch for so long in order to rehabilitate from my foot accident, I also needed to up the cardio game. It's hard to get your heart pumping when you can't make a lot of steps (so walking/running are out of the question) and many classes that offer small-group training do a lot of jumping and such.
Swimming is hell thanks to the swimming pools not having enough lanes to actually be able to swim at your own pace. And bicycling in a country where bicycle lanes are aplenty but also traffic lights are a huge thing... I just couldn't find a way to move in order to get that heartbeat up again.
Sometimes I would pick up my Kettlebell - but without someone commenting on my posture it always had to stop after a few weeks when my back began to hurt and signalled I was doing something wrong.
So I knew I had to go to 'The Gym' at some point
Not just to get the heart pumping, although that's reason number one, but averaging a meagre (not @actifit proof) 2000 steps a day in the past 12 months also means weight added on to the body. Aside from not enjoying the added weight, a few extra kilos also means more pressure on those feet - those feet that I can't use to lose weight, but if I lost weight I would surely feel some improvement in my feet as well?
A lovely circle I have been in for quite a while, indeed.
So there I went
Today. On a stupid stationary gym bicycle. Ugh. It was both boring and very confronting, because I wanted to give up after 7 minutes (maybe the random 'start level 5' the machine gave me was too ambitious, but still), then continued on to 12 minutes, then took a break, then did another 10 minutes on a different but still stationary bicycle.
22 minutes of interval training after not feeling my heart pump for 3 years now - I am actually feeling super tired and still hungry after a decent meal, so something clearly did happen in my body today.
It was a start. And starting is important. I'll take a week to research some beginners schedules as I now have seen The Gym and was able to check out which machines they have. I'll write up a simple to follow cardio schedule for myself and will take advantage of some of the weight-lift machines when I'm there as well.
Who knows, maybe in a year or so I'll be a totally different person - fit and strong and averaging 3000 steps a day - that would be a huge 50% increase from the past 12 months and something I can't even imagine happening ever again.
---
More stories in the 'Limited Mobility | Unlimited Stories' series