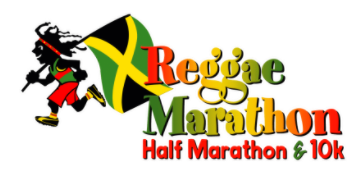 (source)
When you think of Jamaica,
quickly you can see beautiful beaches, curry chicken.
I am trying to omit #reggae off course.
One thing that run deep in all Jamaicans are the love
for #sports.
If I am not mistaken, Jamaica could be the only country
that practice bobsled , a sport that make sense easier
where it is cold.
It shows how they love sports.
Knowing their participating in many sports, I am not surprised
there is a marathon in the island and people from all over the world
come to run the half marathon and 10K in Negril.
Daichi Hosoda won the men side in 2:37"37'
Rosamund Ponder won the ladies in 3:13"11'
Now we are talking about Jamaica where the weather is beautiful and warm.
The runners have to use their experience to manage fatigue and stay hydrate
to continue the run.
At a hole it was fun and a party to be there.
I do not think, they allow the heat to stop this Marathon having place every year.
Actually having in December, should alleviate the weather.
The winners are from Japan and UK respectively.
They did their best and prove experience helps along the way.
Did anyone from #reggaesteem participate in this tournament?
Next year the date already annouces for December 6,2020.
Hopefully We should be #jahm to be part of it as sponsor or runner.
Visit the source from the picture above to gather more info for this event.
Stay fit.
---
Posted via ReggaeSteem | Reggae Culture Rewarded