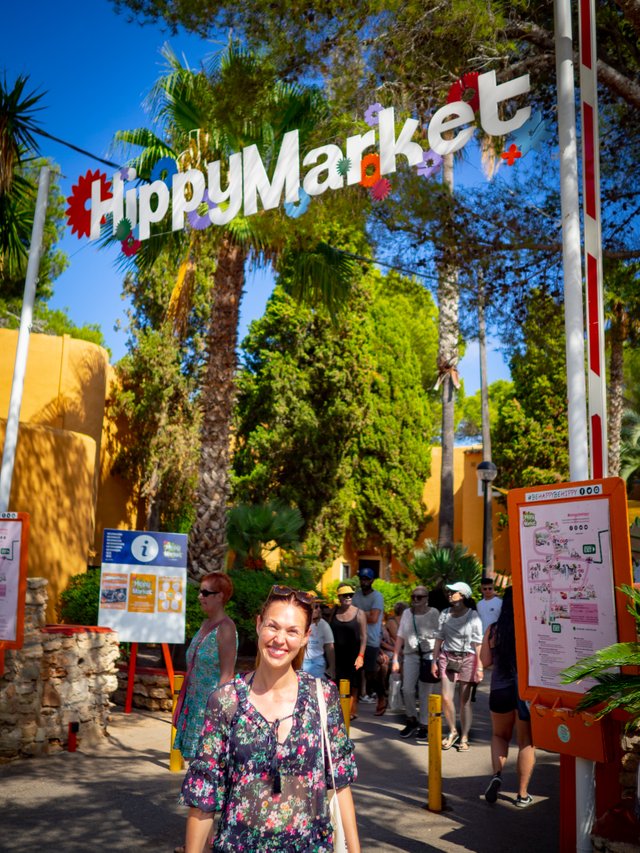 Other than the party scene, Ibiza is well know for it's hippy markets. The original and biggest can be found here at Punta Arabi on the east coast of the island. I actually visited here back in August whilst on holiday. It's open only on Wednesdays throughout the summer months.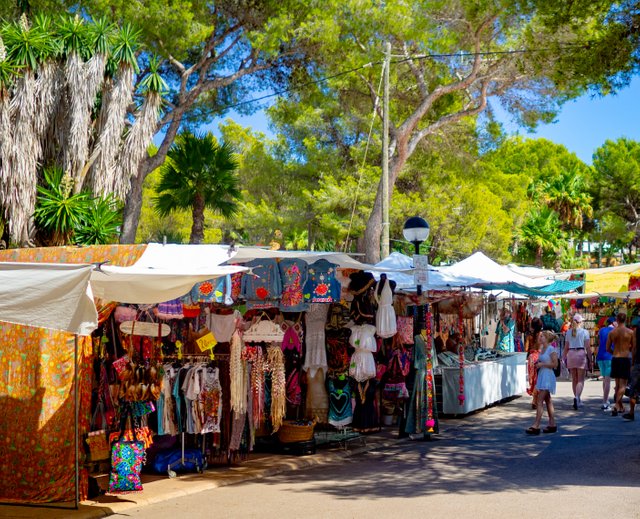 It's really big, there are so many stalls filled with all sorts; clothing, trinkets, artwork, jewelry; the usual hippy stuff. There's lots of big trees all around providing much needed shade over the market as the sun beams down on you. They also create a great backdrop, creating a nice feeling as you walk around.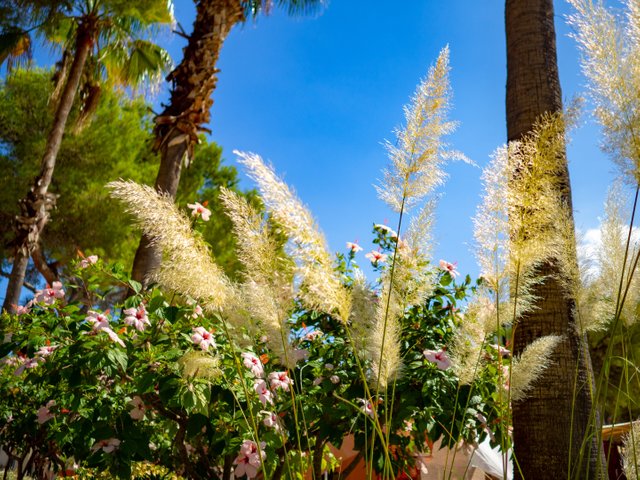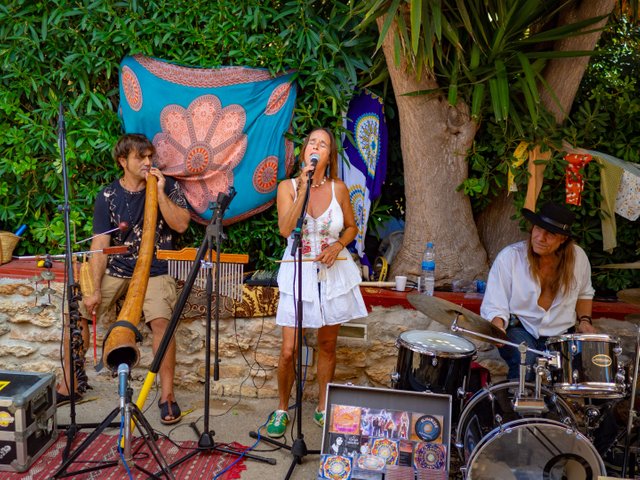 As we wonder around we here various music playing. We follow the sound of a band playing and come across them jamming out on one of the big pathways through the market. These guys were cool, one even played the didgeridoo. We enjoyed for a few minutes before wondering on to find some refreshments.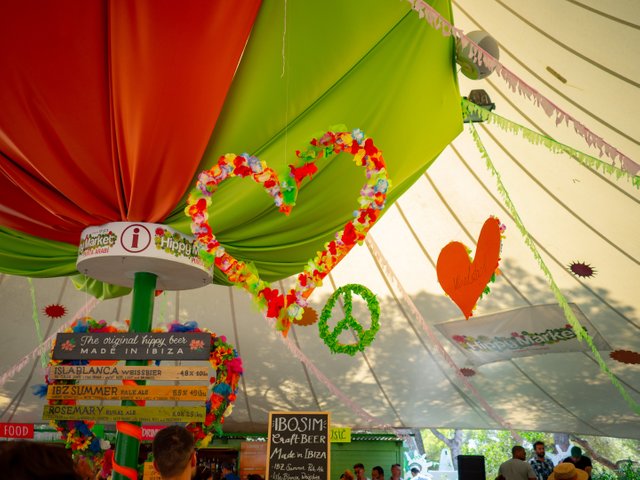 In the centre of the market was this big tent with a bar in its centre. It was quite lively in here. There was more live music and lots of people having a drink and jamming out to the tunes; it was a nice atmosphere. There were some funny looking characters too. I couldn't help but snap this guy's weird dreadlocks which seemed to have become one massive lock.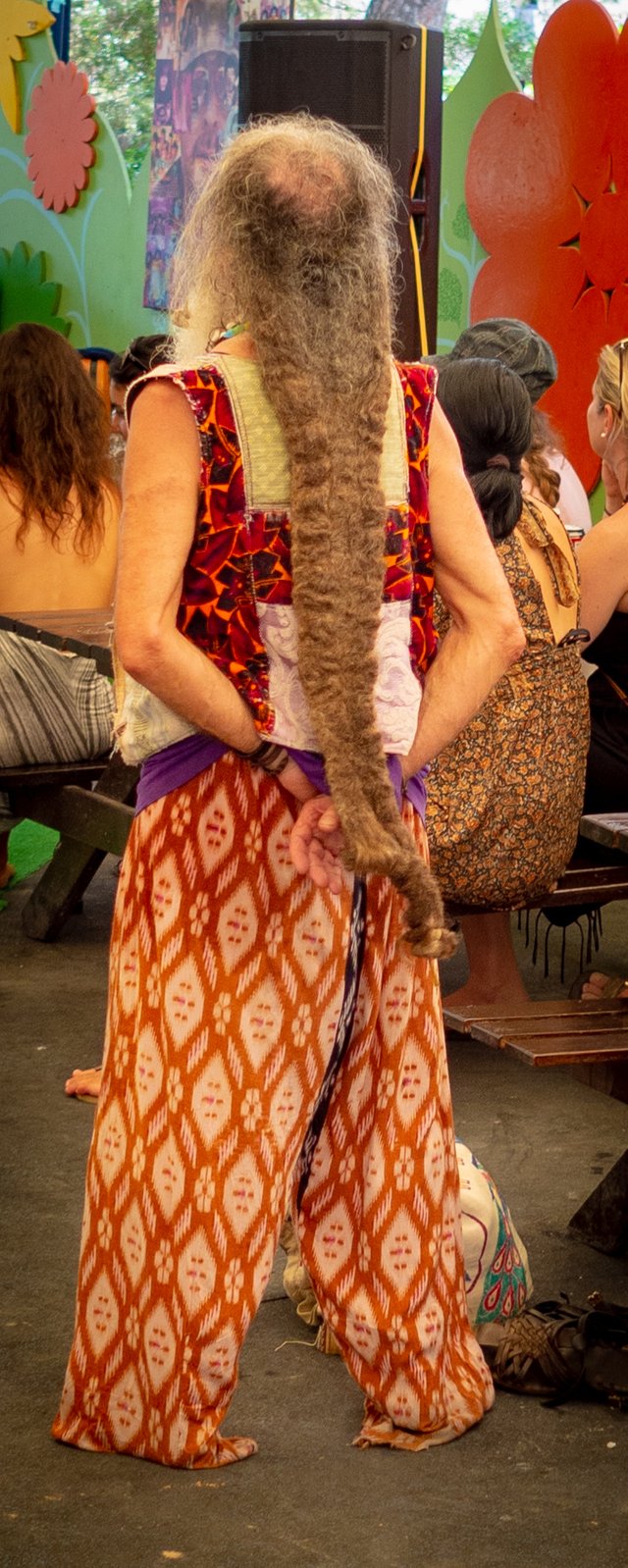 After jamming in the tent for a while we went back to the stalls to look for a souvenir and ended up buying some artwork to put up at home. We tend to try and find some artwork when we're on holiday because it's a nice reminder of the good times you had when you put it up on your wall and walk past it every day at home :) Pleased with our purchase we headed back to the scooter to travel on to the beach :D
This my entry to #MarketFriday by @dswigle.
#sbi-skip


6839