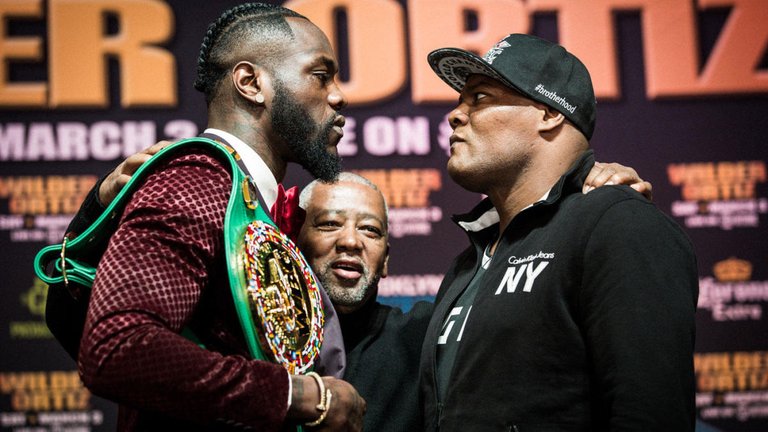 Tonight the MGM Grand in Las Vegas will be hosting the heavyweight rematch between WBC heavyweight champion Deontay Wilder and the Cuban challenger Luis Ortiz.
Deontay Wilder
Undefeated title holder Deontay Wilder(41-0-1 with 40KOs) has become one of the biggest stars in boxing, let alone the heavyweight division. He is now a must-watch fighter in the sport, and his style makes his fights exciting every time out.
I must admit that I was critical of Wilder in the earlier phase of his career. He was brutally knocking out lesser opponents in the beginning, but the real question was could he keep doing that against better and better competition. Well, 10 years into his pro career after earning a bronze medal at the 2008 Olympics, Wilder that answered that question emphatically. His style is still rugged, and he is nowhere near as polished as a Wladimir Klitschko or Evander Holifield in terms of fundamentals and technique. That doesn't matter though, Deontay's punching power is the definition of being the great equalizer.
Not only does he have big time power, he also has a true killer instinct which was displayed in his last fight against Dominic Breazeale in a devastating first round KO. The two toughest fights of Wilder's career were against Tyson Fury and Luis Ortiz in the first match. Ortiz was and still is the most powerful puncher that Wilder has faced, and in that fight he absolutely tested the chin and heart of Deontay. Wilder was seriously rocked but never down, and came back to finish Ortiz in the 10th round.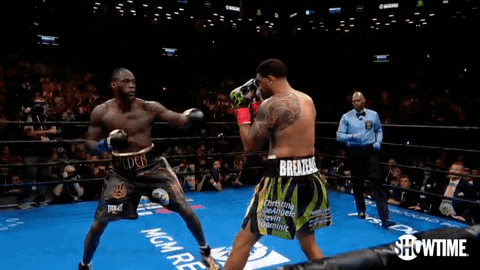 Luis Ortiz
Luis Ortiz, (31-1 with 26KOs) is looking to avenge the only defeat of his pro career. Ortiz at age 40 is actually still dangerous. A very long career in the Cuban amateur system lead to him turning pro at a relatively late age, and he still carries a big punch to match his big frame. His only loss is also his biggest highlight since it was a very competitive fight. Luis has stayed very active since the loss, but against mediocre opponents. This will likely be Ortiz's last shot at a title.
My Prediction
Ultimately I think this fight will end up looking very similar to the first one, except maybe a bit shorter. Deontay is a very competitive person, and in his only rematch to date, he KO'd in one round the person who had taken him all 12 rounds previously. Wilder has the power to KO Ortis at any point, but I think he will be determined to make short work of Luis this time around, and set the stage for the inevitable rematch with Tyson Fury. There is zero chance that this fight will be boring. Check it out tonight!
Pics:
pic1 CBS Sports
pic2