Pep Guardiola wanted to clear the rumors that put him outside Manchester City for the sanction of UEFA and clarified that, if he is not kicked out, he will continue to lead the English team, "one hundred percent."
The Spanish coach talked about the UEFA sanction that will prevent the City from playing European competitions for two years for breaking the financial fair play after beating West Ham United 2-0.
"This is not over. The club thinks it is unfair, so let's appeal and wait. All we can do is in the field and do what we have done for the past four years. I trust one hundred percent in the club." said Guardiola.
"We are optimistic that next year we will be in the Champions League," he said.
On his possible march in case the appeal failed, Guardiola was clear: "If they don't kick me out, I'll stay here one hundred percent. More than ever. First, because I want to stay. It's something special, more than the contract that I it remains (until the summer of 2021). I want to stay and help the team maintain the level as much as possible. "
On Bartomeu's support for the punishment that UEFA has imposed on Manchester City, he said: "If you are happy about our sanction, that Barça does not speak too loudly because we are all involved in situations. I do not know if they have spied on me but I do they did not necessary, they know me. "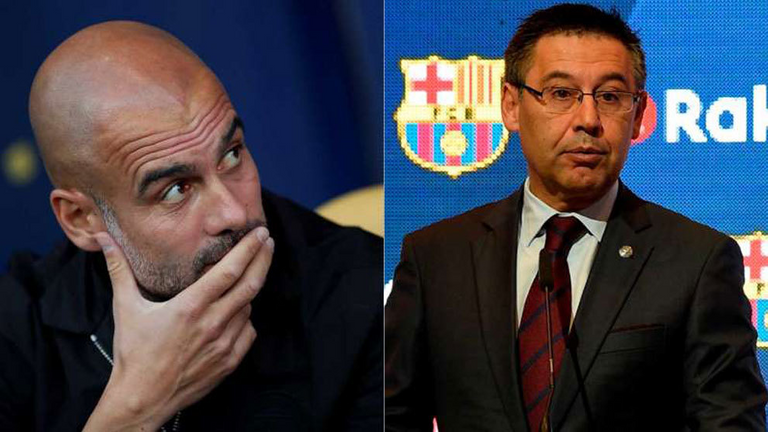 fuente