Boa noite
Pelo Mundial de Basquete , jogando contra os EUA , o Brasil foi uma equipe valente , a defesa funcionava , mas , no ataque errava muito.
Com o resultado de 89x73 a equipe americana vai a 48 jogos invictos e o Brasil é eliminado e não irá ao Mundial da China de Basquetebol.
O Brasil se despede da Copa do Mundo com três vitórias e duas derrotas.
Agora o foco da equipe é no pré-olímpico , onde disputará uma vaga para as Olimpíadas de Tóquio.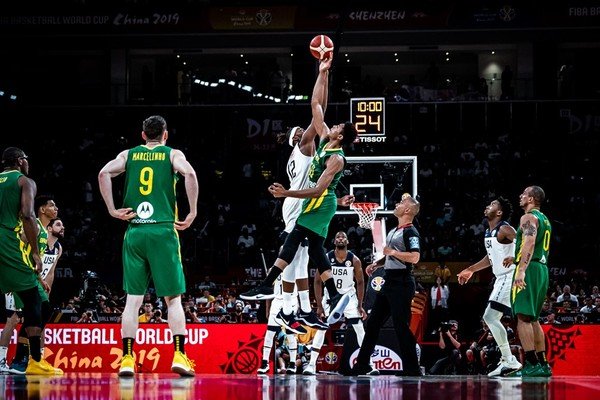 Image 1
Good Night
For the Basketball World Cup, playing against the USA, Brazil was a brave team, the defense worked, but in the attack was very wrong.
With the result of 89x73 the American team goes to 48 unbeaten games and Brazil is eliminated and will not go to the China Basketball World Cup.
Brazil says goodbye to the World Cup with three wins and two losses.
Now the team's focus is on the pre-Olympic, where they will compete for a place at the Tokyo Olympics.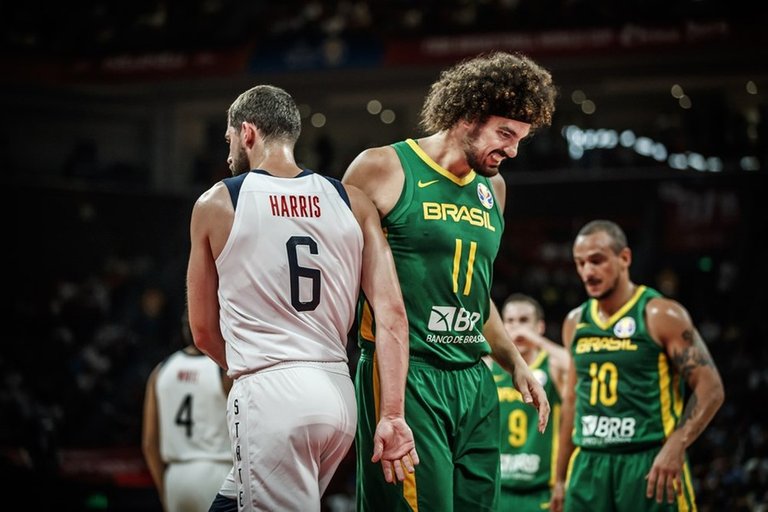 Image 2 -
Image 1 e 2 - Source : https://globoesporte.globo.com/basquete/noticia/brasil-nao-faz-milagre-cai-diante-dos-estados-unidos-e-da-adeus-a-copa-do-mundo.ghtml