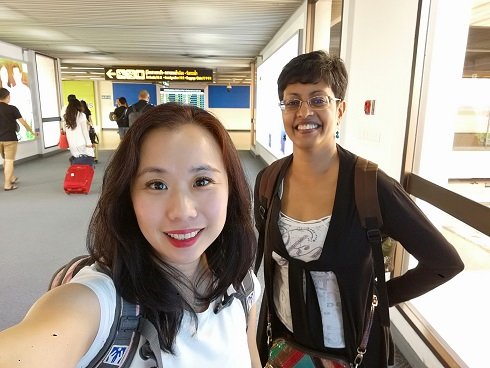 Fresh of out the plane!
Hey everyone! Another record of over 25k steps! Thanks to all the running around in the airports and our search for the place that we are staying in Bangkok. Yes! We arrived in Bangkok and it has been one big adventure!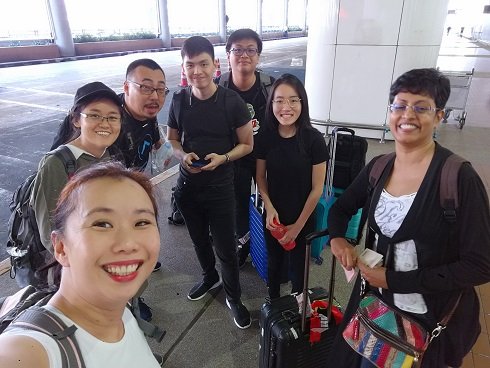 Waiting for the bus to town. Who can resist a wefie? LOL
We touched down in Don Mueng airport in at about 8.30 am and caught up with our other
@teammalaysia
peeps.
@bitrocker2020
and
@littlenewthings
were already there waiting for us and we found out that 3 others were on the same flight. After getting our luggage and clearing immigration, we went to get out Thai Sim cards. This would keep us connected with a data plan for the next 7 days! Yay! So we all hopped on a bus together and got into town. The bus ride was a pleasant one and we all caught up on our postings of course!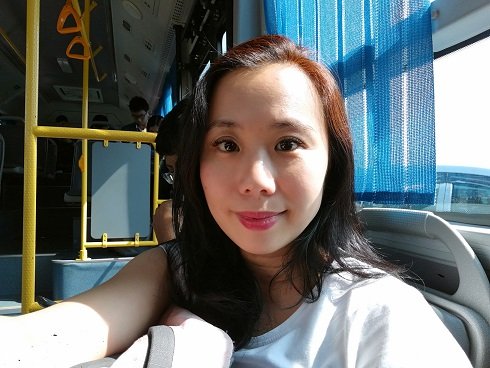 Me on a bus!??
The plan was to stop at the "pink building" which was supposed to be somewhere in between the official hotel and the place that we are staying in, check-in and then head out back again for some food and then to the official hotel to register!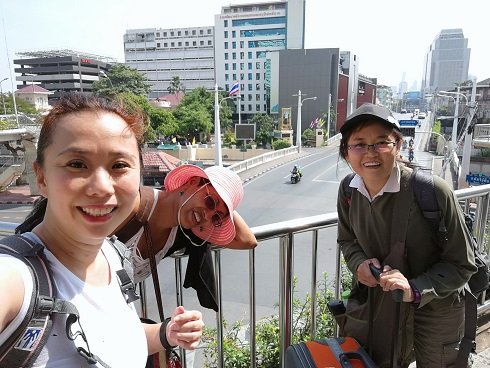 This was our first pedestrian bridge. Still smiley! Hahahaha
It was supposed to be a 20 minute straight forward walk from where we got off the bus but it turned out to be a lot longer than that and a big mistake! LOL! On top of that dragging a huge suitcase full of stuff! OMG! We walked through busy streets, market streets, traffic filled streets and the worse of all...we had to climb 4 overhead pedestrian bridges with our ginormous trolley bags!! By the time we had climbed up and down the stairs of our 4th pedestrian bridge, we were breathless, sweating buckets and in a lot of pain! It was mercy that Time Sabai 32 was just about 500 metres ahead of us! Victory was in sight! Honestly though, we should have just taken a Grab Car!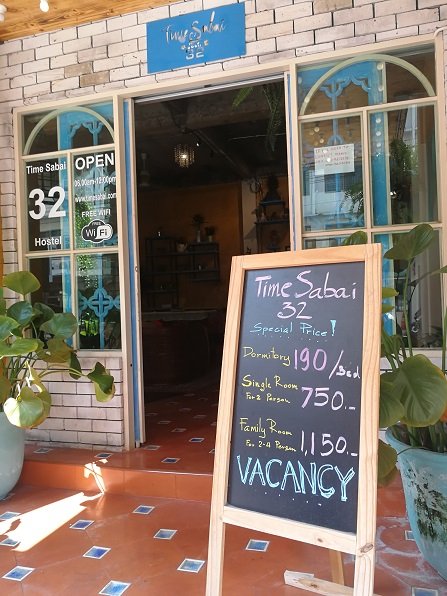 What a welcome sight!
We arrived at our beautiful hostel completely and utterly shattered, I was anyway...@kaerpediem and @littlenewthings fared just a little bit better than I did. We rested a bit and then it was more stair climbing because our private room was on the 3rd floor! Thank goodness for the great hospitality, they allowed us to check-in early and have someone help us to carry the bags up 3 flights of stairs. Would you believe it? When we reached our floor, there was another set of stairs because they had built a mezzanine floor for private rooms! We laughed and cried a little! But I was just grateful to finally rest! The first order of business? Get a shower and clean up!
The next thing on the agenda was to pack my little bunny gift bags for all the wonderful Steemians who turned up in Bangkok today. Took us a while but it finally got done and soon we were all hungry for food. Lucky for us, the staff at our hostel was super helpful in taking us to a local food shop and ordering for us. We had noodles and a refreshing bottle of Oishi green tea! If you haven't tried it you should!
Soon it was time to head over to register! People were trickling in one by one and time flies when you are having fun, dinner time rolled around and a bunch of us went out for dinner together.
We ended the night with the opening drinks and we had a heap of fun meeting everyone!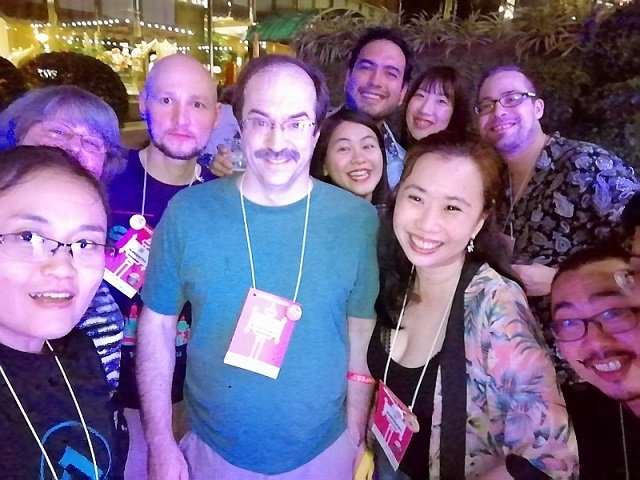 Guess who?
Can't wait for Day 1 of the conference!
Xoxo,
Khim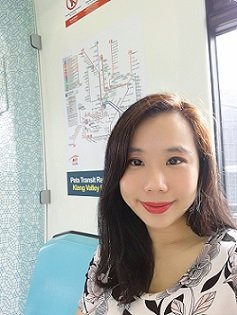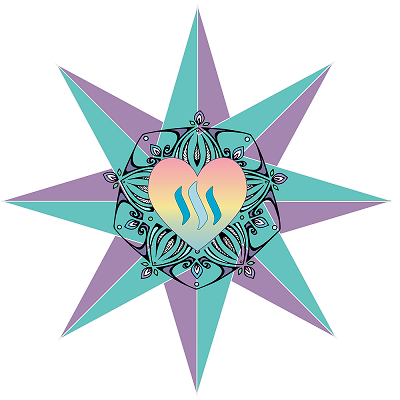 25202

---
Posted via Marlians.com