Most people dwell on their losses but rarely celebrate their victories. They spend a lot of time feeling bad for something they couldn't accomplish not matter if it is small or big, they dwell, they don't move on.

Not the case for me, I have learned to celebrate even the small victories, for me, this is the second goal, 50k Sports staked now I am going for the next one!
My name is Nerio Parra, welcome to my blog.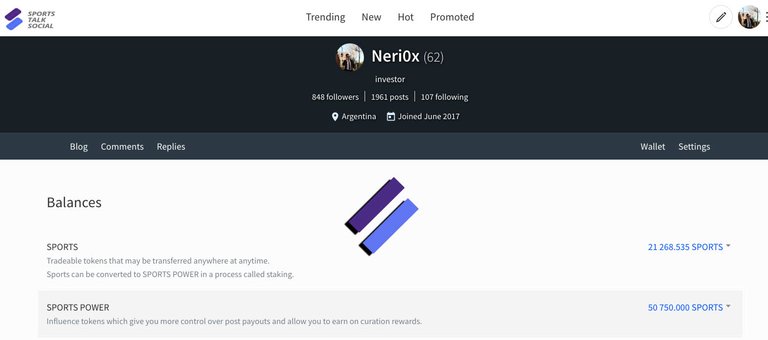 Photo: Neri0x's Blog
We started from bottom
I began posting every day since July 11th and staked 4250 Sports (around 20usd$). I didn't miss a single day. People have voted my posts and they made 22 times that amount (97k sports). Had the price stayed that same, it would have been the best return I've seen in years but I already recovered the initial investment so I ended up with the same value PLUS a sweet sports account with 50k staked and growing.
All you need is a plan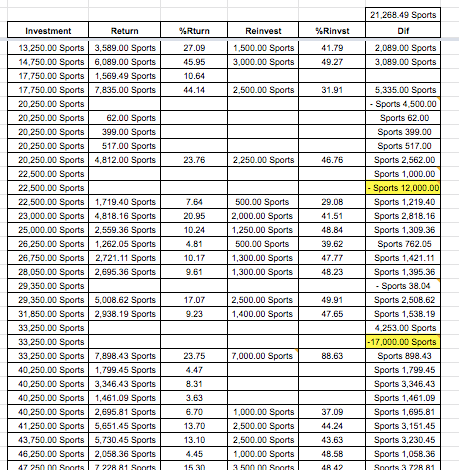 If you develop an investment plan with at least 40% reinvest you will grow. As you can see in the image I always did reinvest 40% and with some exceptions where I reinvested around 20% and 80%. I do know some accounts that reinvest all their returns so they grow even more .
I am looking forward to entering another tribe but I don't know which one is for gaming and design and I also don't know if they are worth it or are profitable. When you invest money or time, someone else has to absorb the risk and I am doing both so I am only looking for places that are worth my time
What's your investment technique, do you know a better tribe?
Thanks for reading
Do you like my content? You can tip me using Bitcoin and Ethereum.
Bitcoin wallet: 1KidyEZ22YCUcGPLrc3Lu92gZYZgP5qn2
Ethereum wallet: 0x9dfac08159fc5e25e7990779346564b1d61a14ee