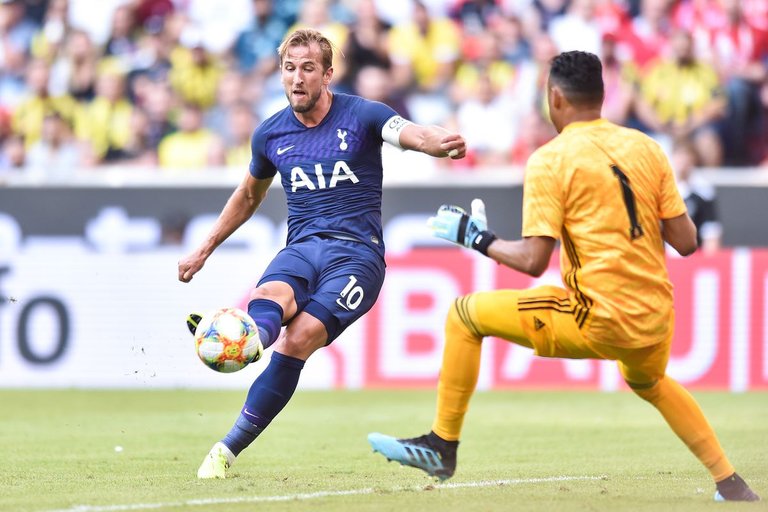 source
Real Madrid yet again suffer another loss in the pre-season outing in Munich on Tuesday night in a match against the English side tottenham, seeing tottenham maintaining a 0-1 lead from a strike by Harry kane.
Harry Kane opened the scoring in the first half of the game from wayward back pass which he intercepted from Mercelo in the 22 minutes, he slotted the pass past Keylor Navas and what turned out to be the only goal of the game.
In the midfield was Christian Erisksen and Denny Rose who both started for tottenham despite transfer speculation while bale was left back in spain as a result of purported illness.
Totteham mounted pressure at the early minute of the game forcing Navas to make early saves to prevent an own goal from Raphael Varane and deny an effort from Erik Lamela.
Pressure continues to pile on zidane as he defense are still prone to committing defensive blunder
Real striker Rodrygo reply the goal but was later disallowed due to offside before fellow teenager troy parrott almost grabbed tottenham second in the dying minutes but was saved by the post.
Spurs maintained dominance after Dele Alli was introduce at the second half testing Navas with a sublime shot twice, spur held on to the lead till the final whistle while real where unable to reply.