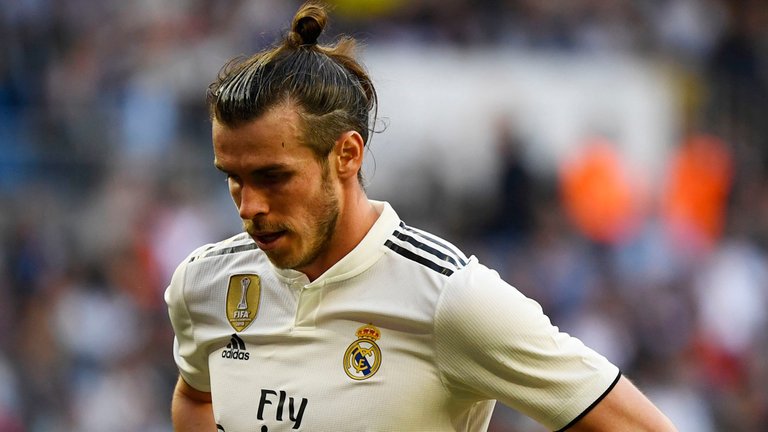 source
The intent to let the Welshman leave this summer continues to tighten up as the real Madrid head coach has left Gareth bale out in the stand for the club first pre-season friendly and declaring that sooner he goes the better.
Is no longer news that zinedine zidane no longer wants to work with gareth bale even right from his return to the club, the coach took his intention more further when he gave 22 players a run out in the match against Bayern Munich with 11 players playing the first half and the other 11 playing the other half but instead the Welshman was just allowed to watch the game from the stand just a few seats from perez at the NRG stadium in Houston.
When asked why gareth bale had been left out of the pre-season square he said he has not been called up because I think the club is trying to work out his departure and when further asked if that meant that gareth bale departure from the club is happening soonest or he just want to leave him out all summer then he said "I'm not going to get into that" he went further to say that bale not playing because he is close to leaving and if he leaves tomorrow then all the better for him and the club too.
We hope he leaves soon it would be best for everyone we are working on his transfer to a new team says the coach.
When asked if his decision to let the Welshman out he maintained that his decision in not person, I have nothing against him say the coach but at a moment comes when you do these things we have to change.
Has anything change despite bales intention to stay asked the press he reply it will happen maybe in 24 hours or 48 hours I don't know as the head coach I have spoken to the club and that's my decision