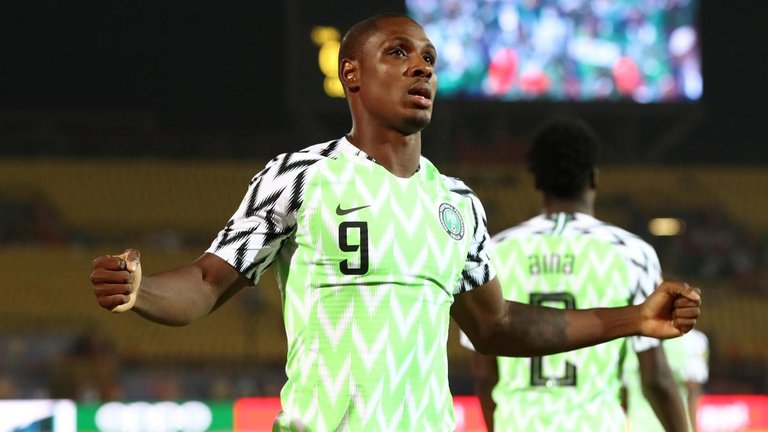 source
The 30 years old super eagle striker have announced his retirement from international football after the third place match against Tunisia.
Odion ighalo during his time with the super eagles of Nigeria made 35 appearances scoring 16 goals and after years of dedication to once country the striker decide to call it off and time to move on and let the younger once play.
He announced his retirement following super eagle third play victory on Wednesdays match against Tunisia where he scored the winning and only goal for Nigeria just 3 minutes into the game.
Odion ighalo has reportedly informed the coach of his decision to retire from international football prior to the match against Tunisia but decided to keep it secret until the final match while he joins his club in china immediately.
The super eagle striker was substituted during the 44th minute from a muscle tear injuring which we suspect he has sustained from the stretch while scoring the only goal of the game.
He made the announcement on his Instagram page saying that the constant abuse was taking a toll on his him and his young family but kept it under wraps till the end of the competition as advised but after the game he gave his jersey as a souvenir to the coach as a goodbye and farewell gift.
Odion ighalo had an exciting time during the competition scoring 5 goals making him the top scorer of the competition
thanks for visiting