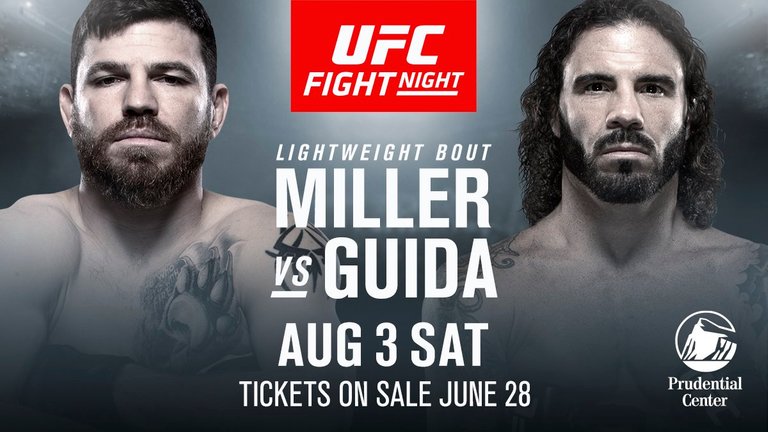 Jim "A10" Miller meets Clay "The Carpenter" Guida on Saturday as the co-main event of the evening. If you follow this sport long enough then you know who are these two OG's with 97 fights on their records altogether. Both debuted in the UFC more than 10 years ago, a future Hall of Famers but not before they put their hands on each other. We have seen some of the most exciting fights in history thanks to Jim and Clay and I'm super hyped to see this one as well.
Who can forget the fights between Diego Sanchez and Clay or Joe Lauzon in a bloody war with Jim, damn, the performance bonus kings and they sure deserve that title and the money in the bank.
UFC - The Ultimate Fighter 9 Finale - 2009
Diego Sanchez VS Clay Guida
Maybe not the most technical fight but sure was crazy watching something so savage on TV, in fact, this single round was inducted into the hall of fame and I definitely recommend watching the whole fight if you haven't already. Its funny how we say "you can't teach an old dog new tricks" because even tho everyone mentioned in this post so far clearly stands with 1 foot out of the game nearing the end of careers they still seem to be evolving and learning new tricks on a day-to-day basis.

How I see the fight between Jim & Clay going?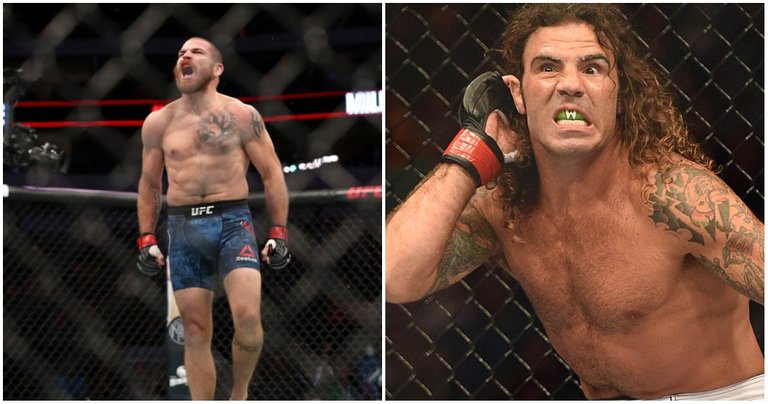 I am leaning towards a blood bath but we might see a more careful approach from both at least at the beginning of the fight. Jim is 5-5 in his last ten fights and is coming off a win over Jason Gonzalez where he showed us once again a dangerous submission game by choking out Jason. Clay on the other side, also 5-5 in last ten fights coming from an impressive win over the legend (literally legend) BJ Penn. I think Clay definitely wants to keep this fight standing and not risk going to the ground with Jim, looking to make it a brawl. Jim can brawl, but I am questioning the state of his chin and can see Clay knocking him out if that happens.
Another scenario is that Jim takes Clay down and controls him for the majority of the fight if he doesn't get the choke. I did saw Jim on the worst side of decisions so I think he needs to finish this fight one way or the other. I will take Clay on this one, he moves around a lot and will be a hard target to hit as to takedown, puts in a lot of volume with punches, kicks and is overall imo a better choice. My prediction is Clay Guida winning by unanimous decision but of course, I won't mind if Jim gets it done.
What do Yall think?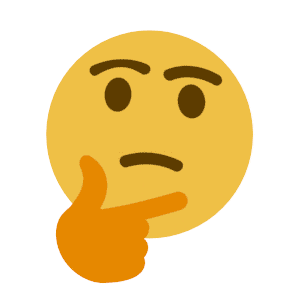 Thanks for stopping by, stay active!
Photo Source: www.sherdog.com, www.ufc.com, Google