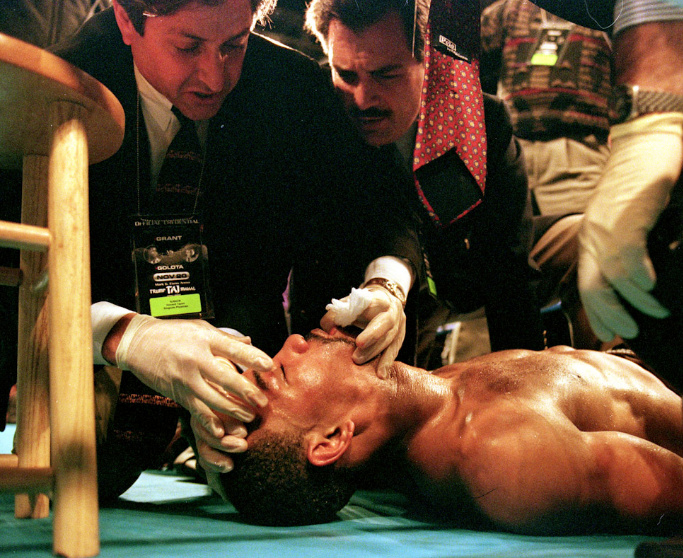 Hey SportsTalkers!
Most of us tune in to a fight to see either a bloody war or to see someone get knocked out in spectacular fashion. It's a special moment in MMA history when it happens every time and today I'll review some of the craziest, scary knockouts under the UFCs umbrella.
Let's jump right to it!
Disclaimer: I'm not focusing on 1 particular era in the UFC and I'm choosing knockouts based on my memory, also in no particular order. This will be a few part series so sit tight and enjoy the show.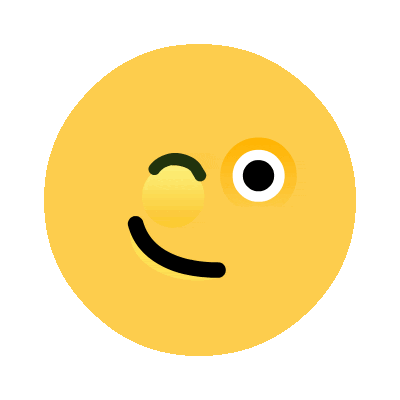 No.1 - Gabriel Gonzaga VS Mirko Cro Cop
I think this happened in 2007/08 and most people watching definitely expected this to happen to Gonzaga as the high leg kick is Cro Cops signature move and most opponents crumble under the power. In this case, Cro Cop got Cro Coped, damn, you can't really see from the gif how his leg twisted around it was almost gross.

No.2 - Dan Henderson VS Michael Bisping
UFC 100, I remember it well. Lots of trash talk took place with this two when on the Ultimate Fighter as coaches. It was USA vs the UK and a lot on the line for both fighters even tho Dan already made his name in the sport of MMA and achieved much more than most can dream of. This was about pride and I'm sure it felt good putting Bisping to sleep.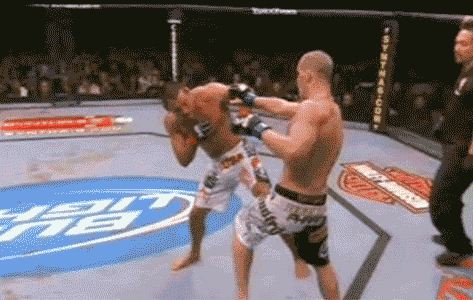 No.3 - Diego Sanchez VS Matt Brown
An elbow from hell is how I call it. This two veterans met in 2017 at UFC Fight Night 120. I guess both out of their primes but still, a great matchup and boy was it brutal when that elbow landed. Diego had no idea what happened afterward, but I'll give him props for bouncing back big time after this KO while Matt is retired now.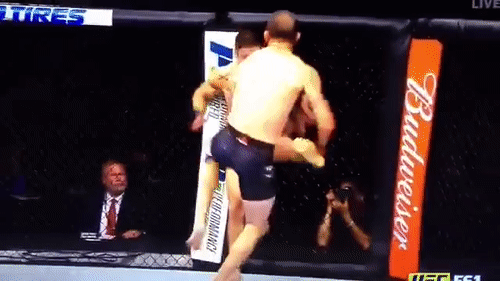 No.4 - Edson Barboza VS Terry Etim
Talking about going stiff, this was a masterful knockout by Edson Barboza and the legend says Terry still thinks its 2012. Imagine getting hit by that spinning leg kick, almost like a baseball bat hitting you in the head so I can't really talk any smack. Edson was on his way to gold after this performance but derailed a few times since then.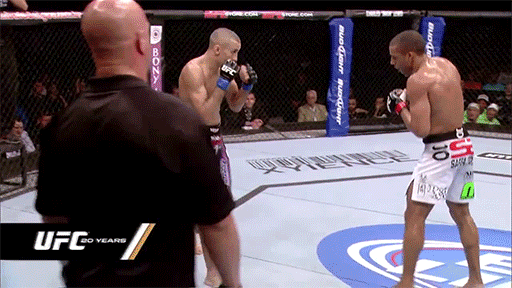 No.5 - Francis Ngannou VS Alistair Overeem
I'm sure even if you don't follow this sport as much you did see this knockout in recent times. Francis Ngannou whos known as the most powerful puncher in UFCs history put the lights out with this crazy knockout over Alistair. It seems as Francis just touches people's chin and it's all over for them. We will again see him fighting for the title.

Okay guys, that's all for today. I hope you enjoyed the first list.
Let me know what Yall think!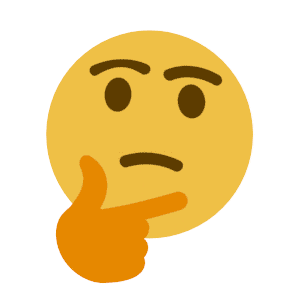 Thanks for stopping by, stay active!
Photo Source: Google