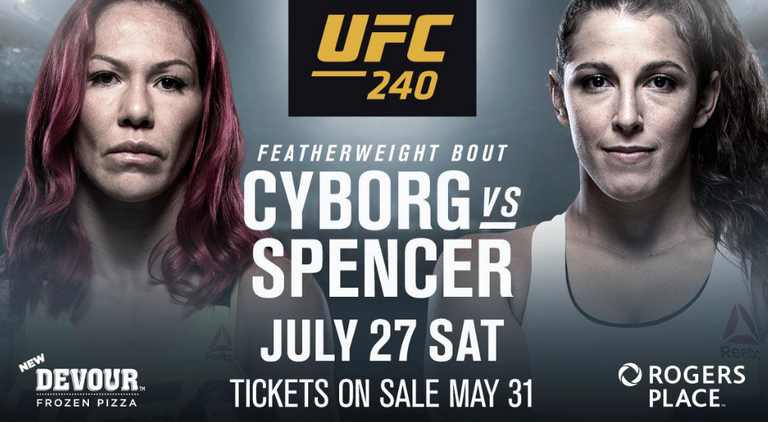 Hey SportsTalkers!
We have an awesome co-main event at UFC 240 between two ladies and I'm sure we won't be disappointed one bit. This fight is a title eliminator at featherweight and will dictate who of these two will face Amanda Nunes next. On one side we have Cris Cyborg (20-2), the most dominant female fighter in the world for more than 13 years she stayed undefeated until her last fight VS now current champ Amanda Nunes. Nobody expected the result we saw in their fight, back at UFC 232 where Amanda spectacularly knocked out Cyborg in just one round.
While on the other side a fresh young prospect who still needs to earn her stripes in the octagon, Felicia Spencer (7-0). Don't let the "cute harmless girl" looks fool you, she is a straight-up killer. A former Invicta champion who had her eyes on Cyborg after beating Megan Anderson. Most people doubted her and most people were wrong afterward. Felicia dominated and finished Megan by a rear-naked choke in the first round. Showing a lot of skill in her stand up as in her ground game. One thing is for sure tho, she never fought Cris Cyborg before or anyone remotely on her level.

How I see the fight between Felicia & Cris going?
I will start by saying that every fighter performs best when their mindset is at the right place. Cris didn't taste defeat in so long that it might play games with her. After all, she is under a lot of pressure going into this fight as she shouldn't lose in the eyes of the MMA community and fans around the world. Felicia is a dangerous opponent and most people don't realize that she's very calm in her fights. I see Cris rushing Felicia early and might put the lights out in Georgia, goodbye Felicia if this becomes a brawl, yet I see Felicia finding openings such as Amanda Nunes and counter-attack. Giving her a chance in stand up. Also if Felicia takes the fight to the ground and goes for submissions might stop Cyborg. Damn I dunno, it's actually harder than I thought.
My prediction is, Cris Cyborg wins via knockout in the second round but I definitely won't mind seeing Felicia make an upset.
What do Yall think?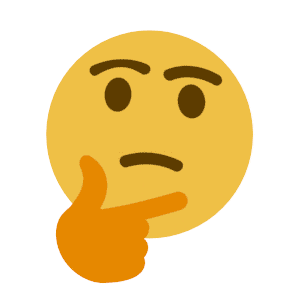 Thanks for stopping by, stay active!
Photo Source: www.sherdog.com, www.ufc.com, Google