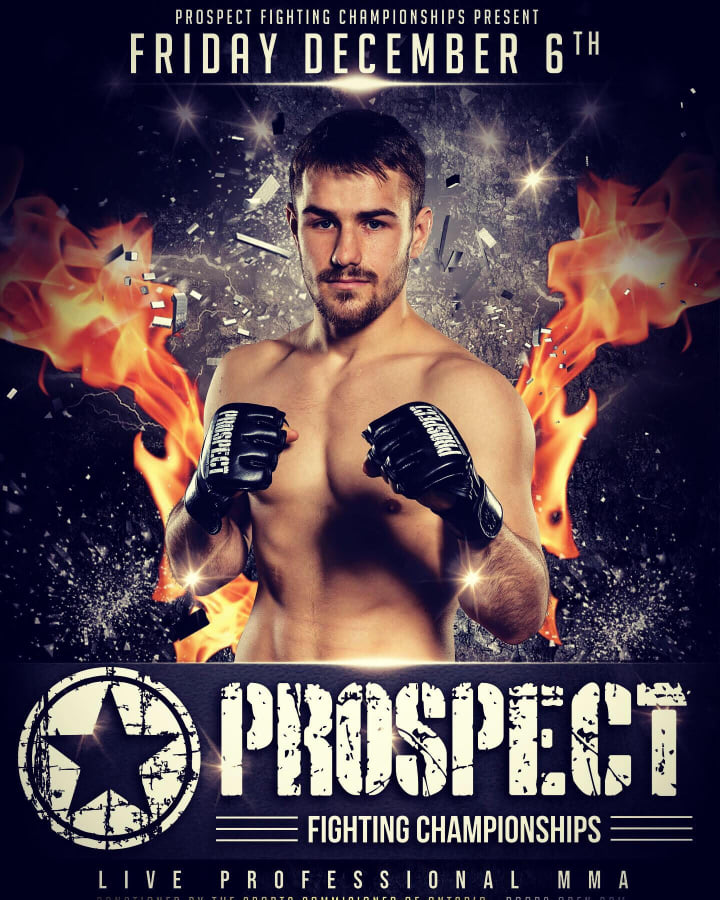 Over the weekend, Kris had his next professional MMA fight. You can check back through my blog for stories about his other fights as I have been training with him since that first stressful bout. Since then, he has graduated from amateur to professional and it has been a hell of a journey.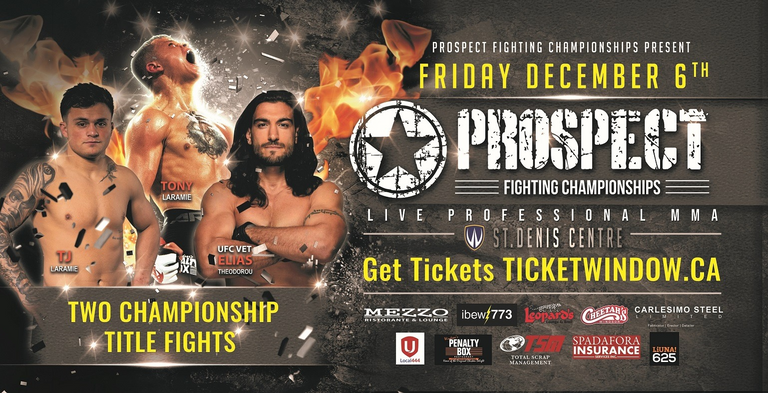 This past weekend marked the end of a 2-month training camp and his 5th professional fight. His first one resulted in a loss (we thought the ref called it way too early) followed by 2 strong victories, and a loss in a fight he was winning but just got caught. So far so good leading into #5.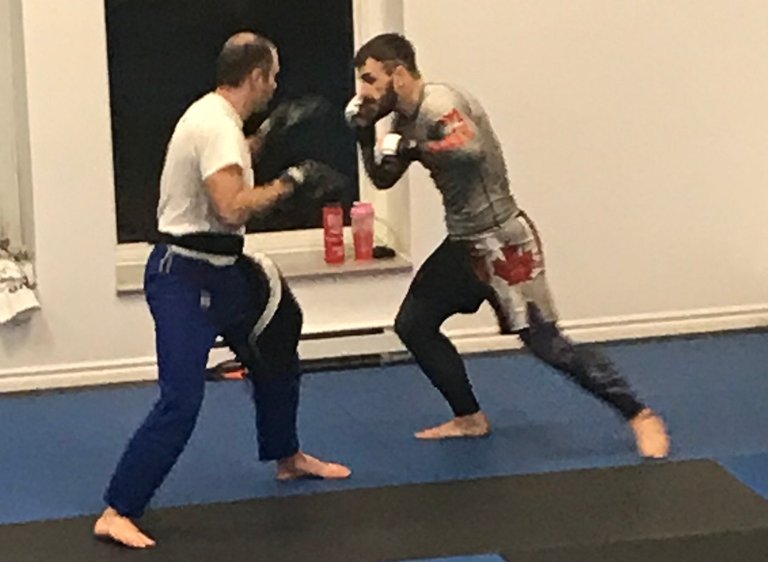 It is great to have an coach who is just coming off his MMA victory earlier this fall and is still in game shape to push you. https://steemit.com/mma/@zekepickleman/the-fight-that-was-my-mma-crew that was a great fight as well but each one is different.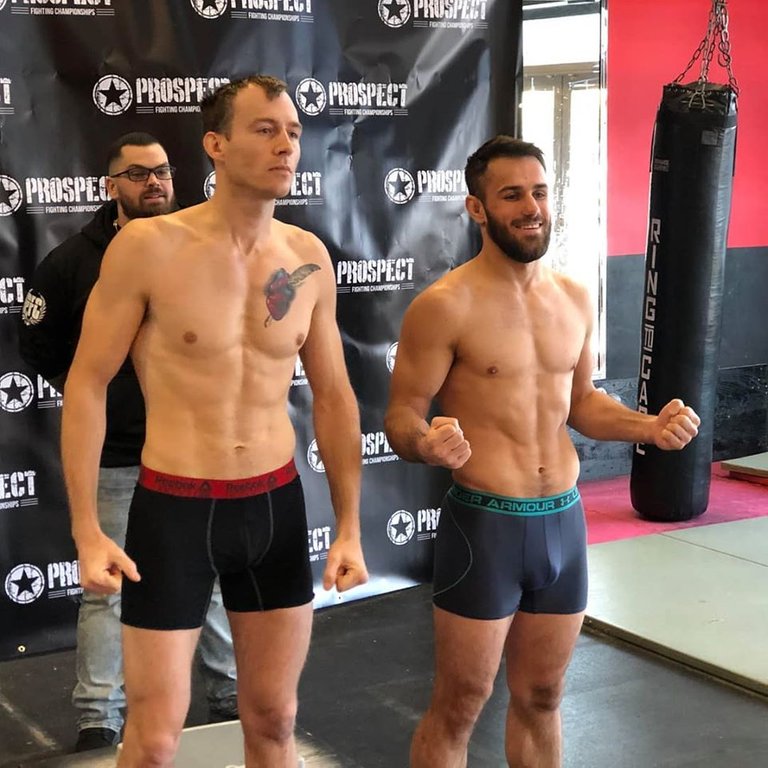 This time, Kris is fighting 10 pounds heavier at 165 which made for much less time having spent cutting weight, and more time working on strength and conditioning. Regardless, he made weight as he always does and is lean and ready to go. As is his opponent who he trained with a few times for previous camps.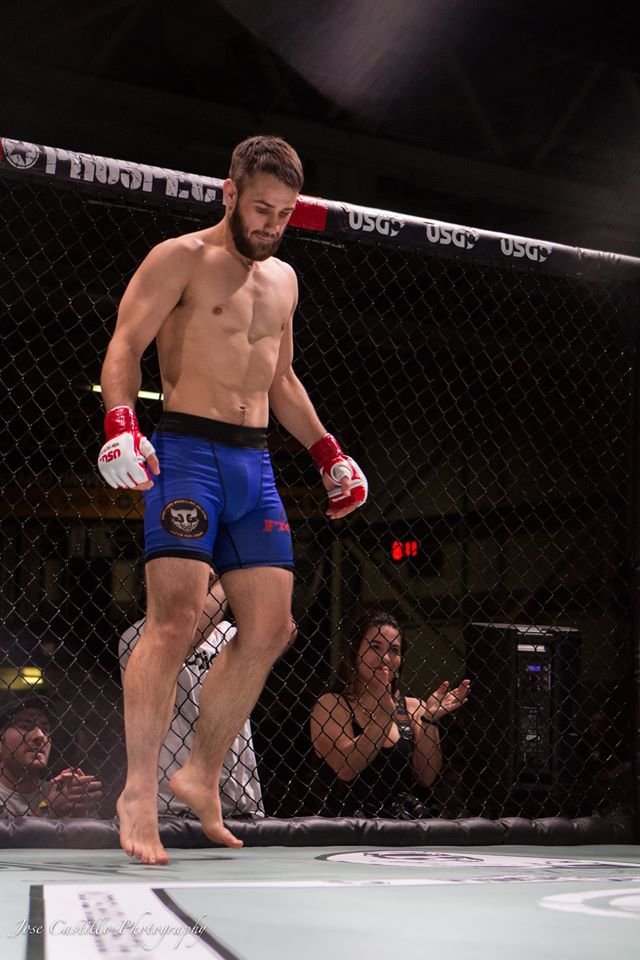 I have my own photos from the cheap seats and am borrowing some from Jose Castillo who is a great photographer and MMA fighter himself from Windsor.
https://www.facebook.com/JoseCastilloPhotograph/
Al always, he is showing no sign of nerves before his match and laughs at me for being so excited and nervous.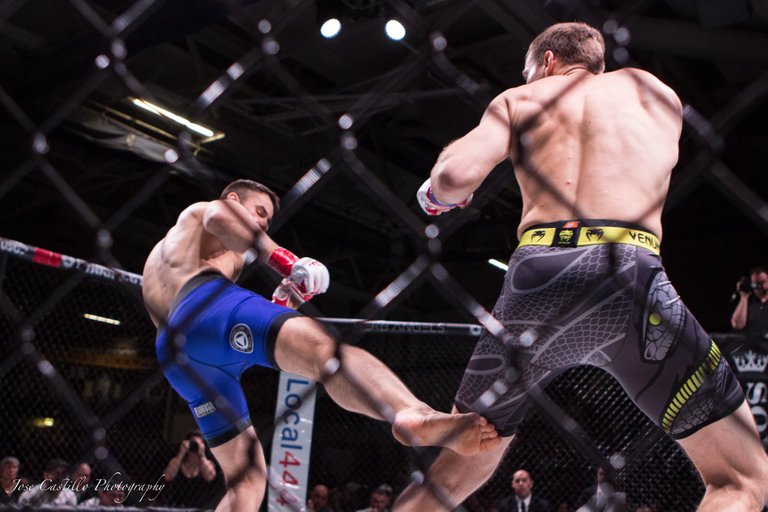 Almost as if he can hear me, he lays some good foot on that long lead leg to command the distance. From there, he is staying safe and testing reactions, almost appearing to be baiting his opponent into action. As I wonder if he is looking to counter-punch....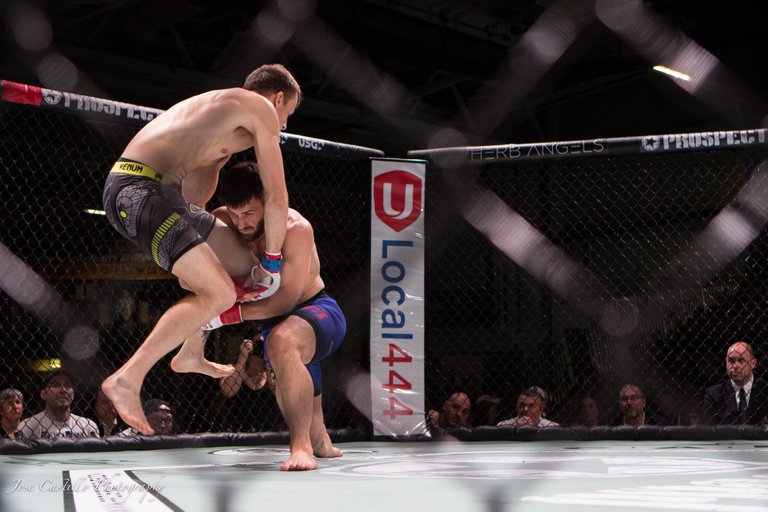 ...BAM he shoots the single leg. Seeing as his opponent is carded as a Brazilian Jiu Jitsu specialist, this could get interesting on the ground but Kris takes it there almost right away.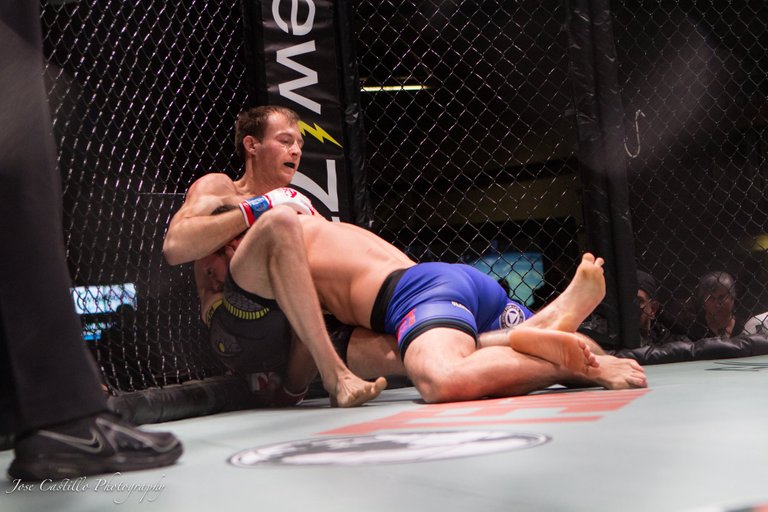 He is always top pressure heavy when we spar in training camp and just loves grinding into the corners of the cage for leverage and control.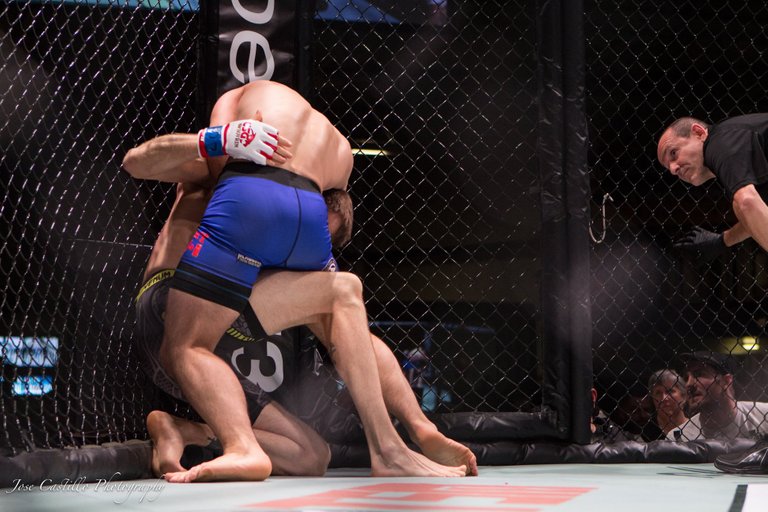 This guy is good on the ground as well and makes his way back up to his knees on the way to his feet. Watch your neck! Kris leans in with his hips showing great technique but exposing himself to a double leg a bit. I am wondering how this is going to pan our with the gloves and slippery opponent making things challenging as they do.
Then, his shoulder drops down, arm slides in just a little more, and he starts to straighten up.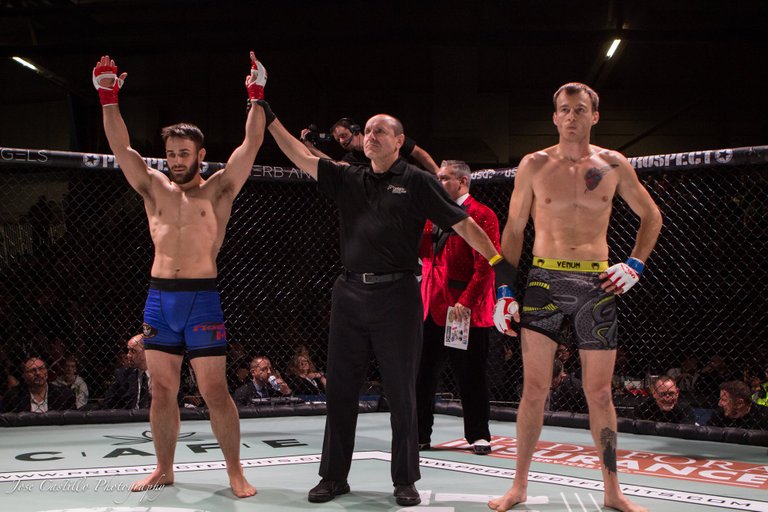 I know how that guillotine feels from training and understand fully why he got the tap. First round victory and not too much worse for the wear. That is the beauty of BJJ.....you can win a pro fight and not have to take any damage if you are good and lucky.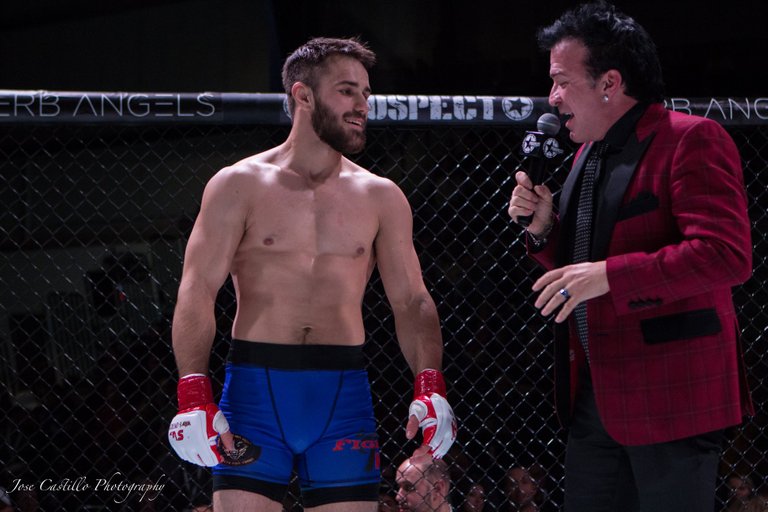 Here he is with our buddy Robin Black https://en.wikipedia.org/wiki/Robin_Black who is an interesting character as well. A life as a rock star turned MMA fighter and now commentator, he spends time in our hometown and trains with us occasionally when he is not globe trotting. Kinda funny to see how Kris prepares like mad for his fights but not yet for his victory interviews!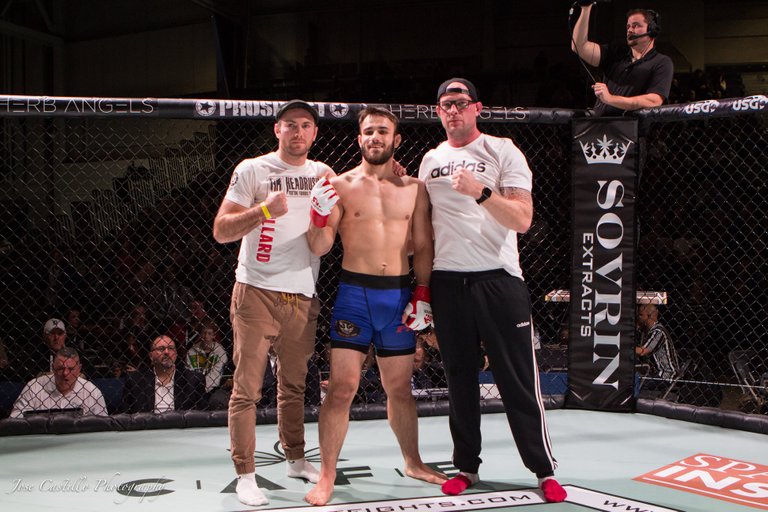 Here's the proud corner crew with our boy. Now with a winning professional MMA record once again. As always, when he meets us afterward in the crowd, I tell him I am proud of him and he is an animal. He tells me he picked Twisted Sister - We're not gonna take it as his entry song for me to throw it back to the time I sang that at the local bar with the crew there.
So, I will leave you with that song!

See you next fight! Most likely in the spring. Til then, back to the mats. OSS!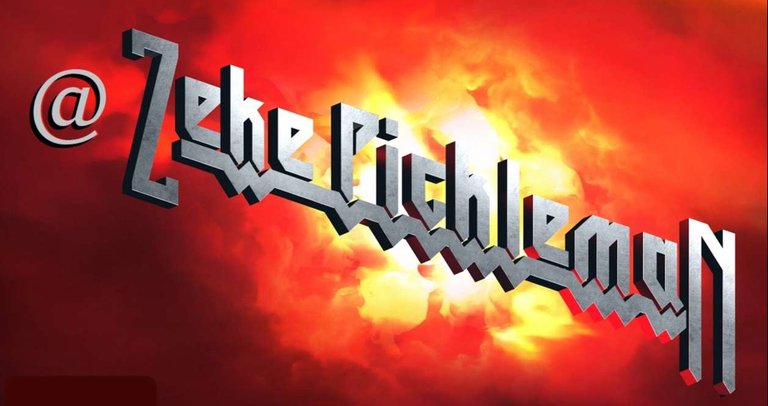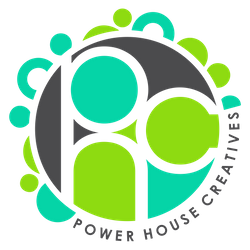 Proud Manual Curator for: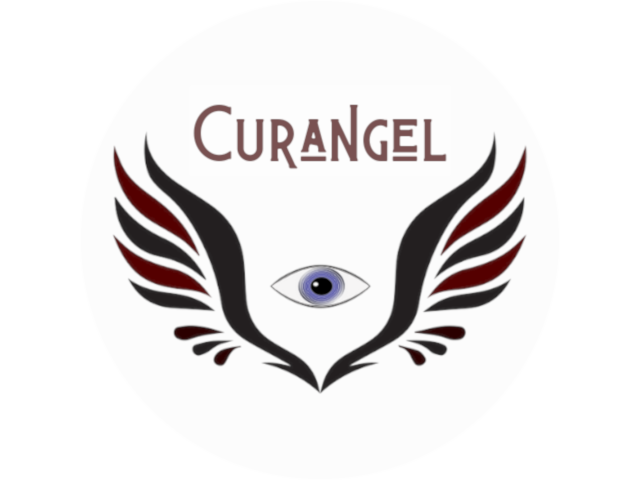 Marlians
---
Posted via Marlians.com