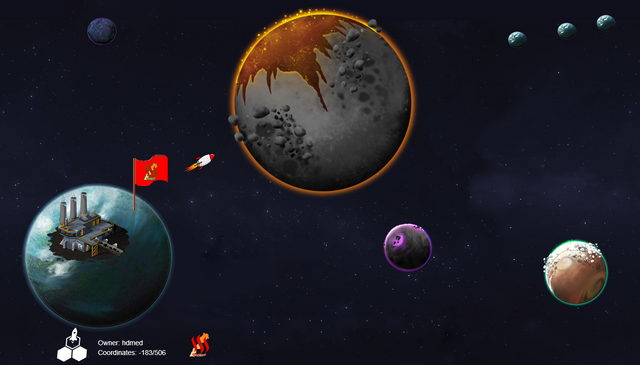 Hi my Steemians friends.
The Updates of my planet Medina on the Galaxy nextcolony.io (@nextcolony) still continues, but is becoming more and more expensive and requires more time.
While the number of colonizers has exceeded 5056 at this time.
My Production :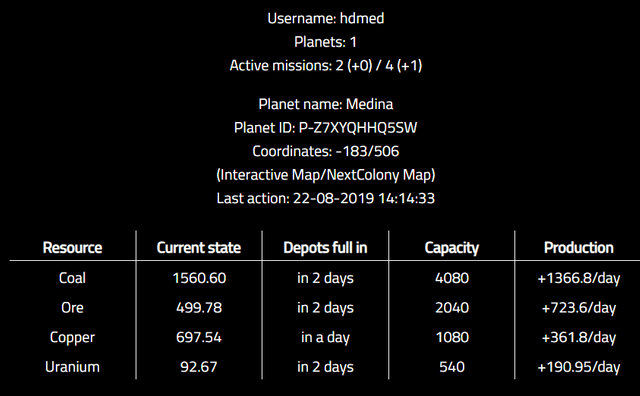 The map of the Galaxy: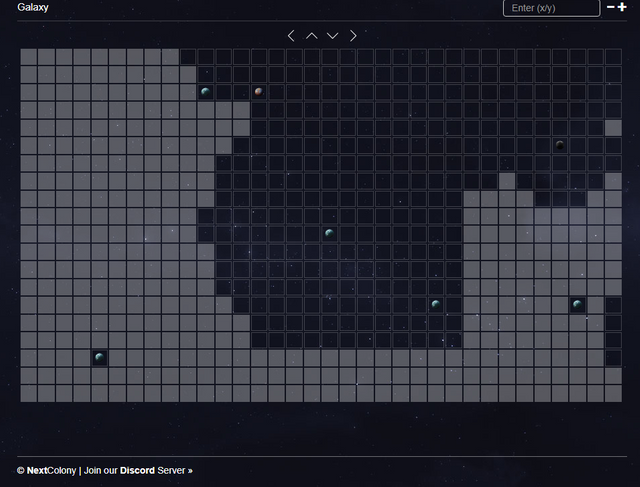 Lost Ships :

(11) eleven ships lost in 208 missions and still no planet discovered on the horizon !
Missions :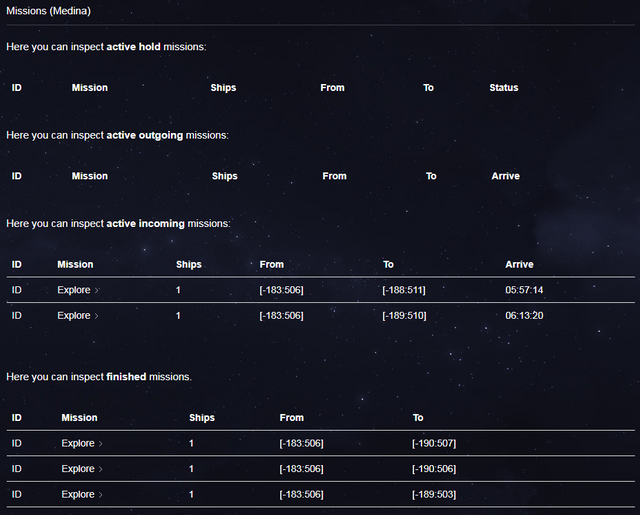 My Wallet (Stardust):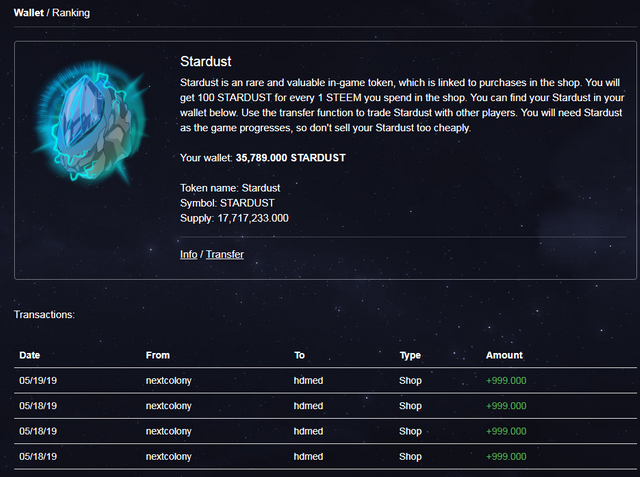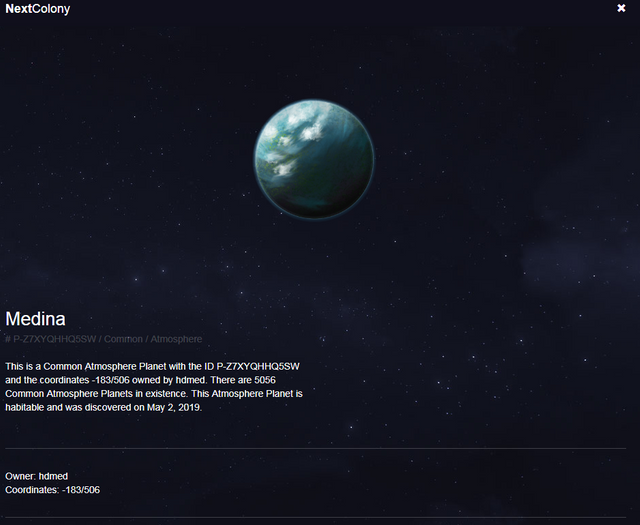 Salut mes amis Steemians.
Les Mises à jours de ma planète Medina sur la Galaxy nextcolony.io ( @nextcolony ) continu toujours, mais devient de plus en plus coûteux et demande plus de temps.
Tandis que le nombre des colonisateurs a dépasser 5056 en ce moment .
Ma production :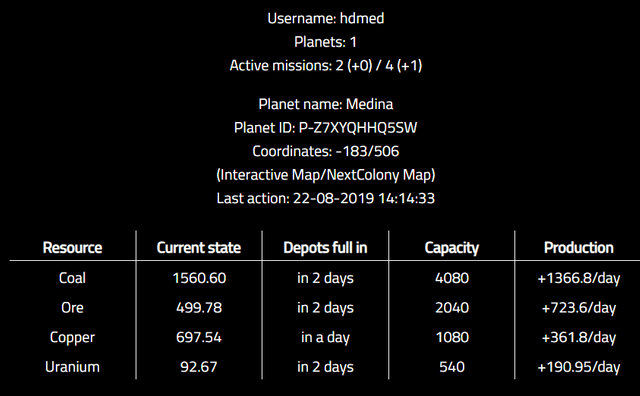 La carte de la Galaxy :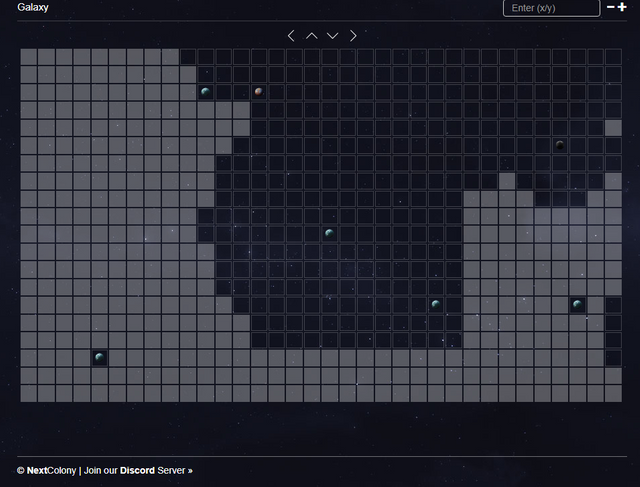 Explorateurs perdus :

(11) onze navires perdus dans 208 missions et toujours pas de planet découverte à l'horizon !
Missions :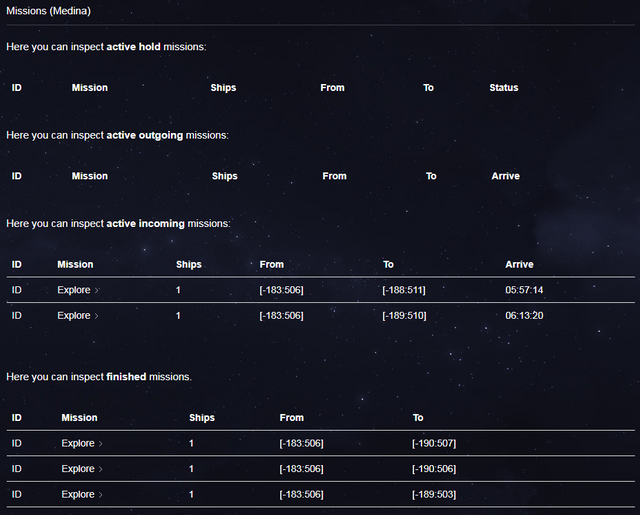 Portefeuille (Stardust):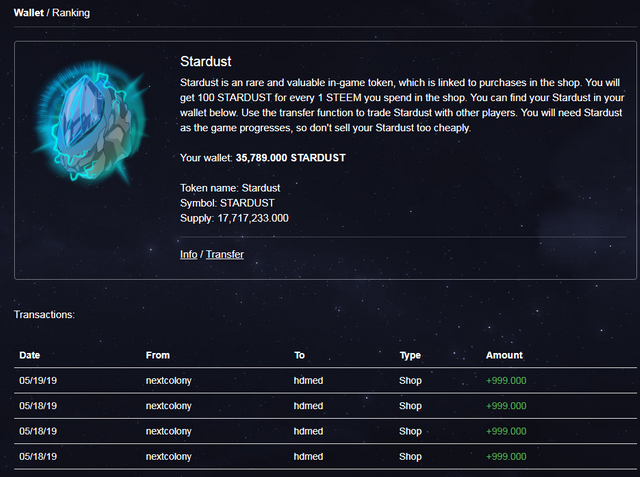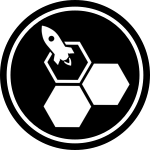 Thank you for dropping by.
Peace and love
Paix et amour
@hdmed


Souhaitez-vous ajouter quelque chose? laissez moi un commentaires ci-dessous!
Would you like to add something? leave me a comment below!
هل تريد إضافة شيء ؟ أترك لي تعليقا أدناه!.

Thank you Steemit for the opportunity to post at this fine site.