If you have ever ridden a fast motorbike fast you'll know what I'm getting at in this post and why I'm working so hard to convince my wife to allow me to buy another one. Yes rockstars, I need her approval. [Don't laugh]. 😃
Many haven't ridden though, not just for lack of opportunity, but also fear of what may happen...Motorbikes can be very dangerous. Falling off one can often mean death, permanent disability or at the best, some serious scrapes and bruises...I still want another one though.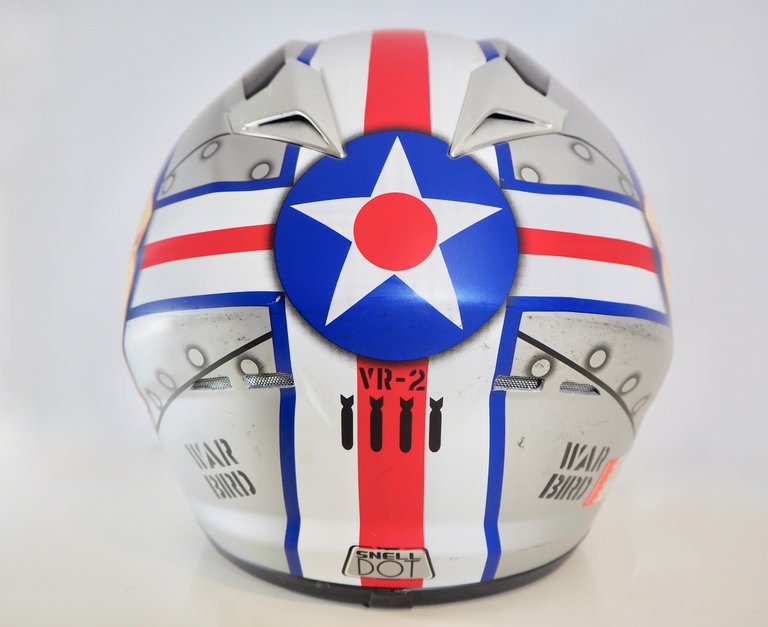 The fastest bike I had was a Yamaha YZF R1, a 1000cc monster based upon the bike Valentino Rossi races in MotoGP. It is raced in the Superbike category in virtually road-stock condition also. It was first released in 1998 and there have been many evolutions since including a new 2020 model.
It was fast. It was also scary as hell, but I managed to control my throttle hand and managed not to kill myself on it as I rode all over the place, mainly on the twisty stuff up in the Adelaide hills. Chain of Ponds for example, a very twisty run that heads from Tea Tree Gully up to Birdwood and beyond; A quick google map of Tea Tree Gully to Birdwood will demonstrate it best.
I also had a YZF R6, a 600cc bike, whilst smaller in engine size and slightly in stature, was a street-beast all of its own...Very fast and super-agile - It went where one pointed it. I'd ride both bikes with vigour and on occasions I rode on the track, on designated track days. I always felt safer there, but pushed the limits a little more I suppose. Ah, the good old days, not that long ago actually.
Sometimes my wife would come for a ride; She loved it! For me it wasn't as fun to ride with her as her weight, slight as it is, would put pressure on my back as I braked and that in-turn put pressure on my wrists so after a while it got uncomfortable. Still, we would go for rides to the beach, have some lunch or dinner then ride around enjoying the wind rushing by and the feeling of freedom.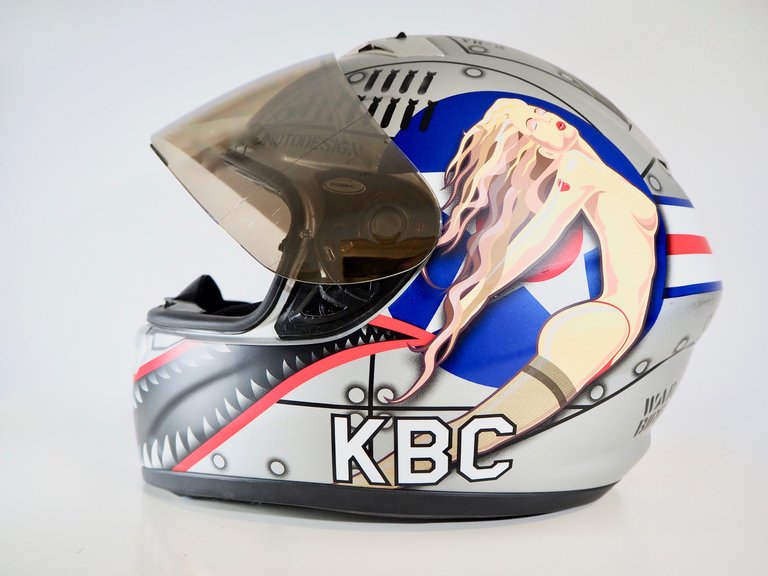 The images here are of her helmet, a lid that hasn't been used since I got rid of my bikes a couple years ago. Yes, that's a semi-naked woman painted on the side. I'm probably meant to put NSFW here or something but you're all at work surfing porn anyway so that seems moot. The lid is supposed to resemble a World War Two fighter jet and she picked it herself.
I've been pestering her to get another bike for about 18 months; She won't even discuss it though. I get a firm "no it's too dangerous," and that's the end of the conversation until I bring it up a week or so later. I'm tenacious though and I get the impression I'm wearing her down little by little, bit by bit. (Yeah, probably not, but I'm persistent nonetheless.)
I don't need a bike, I want one, but to be honest she is completely correct, it's very dangerous. The thing is that riding bikes is so much fun! If you've done it you'll know what I mean as I said earlier. Scary as hell sometimes, but fun.
Anyway, this Saturday...And I'm trusting you here, I'm off to ride the current R1 at a bike shop. It's all set up and yesterday afternoon after work I dug out my helmet, gloves and jacket in preparation...On the sly of course. You won't tell Faith right?
That's the bike below, screen-captured from the Yamaha website. Sexy huh? I'm excited.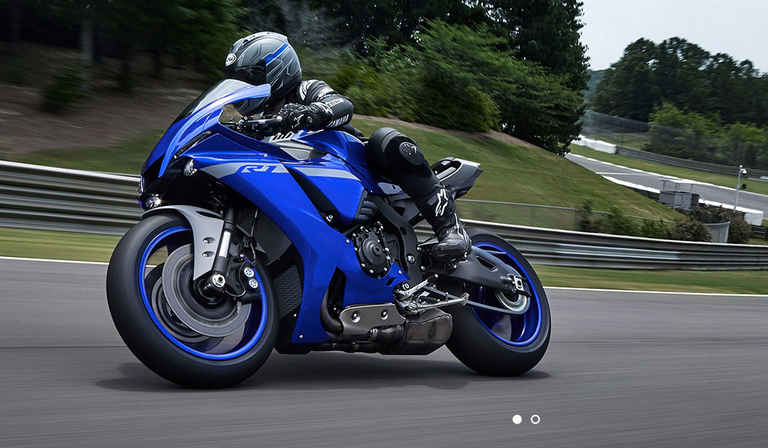 Here's a video of it also...Yep, you know it...I'm excited!
I am really looking forward to being back on a bike, even if only for 60 minutes or so; I'm also sure the first few minutes will be very tentative...Gassing one of these things hard feels a little bit like being shot out of a gun so I'll be very gentle for a bit and then...You know...It'll be on! 😃
I'm not sure what's going to happen, I mean about a decision on whether I get one or not and to be honest I think the ride on Saturday will help me understand it better. I'm not sure if I want an R1, or something more sedate, a Ducati Monster or something, Triumph Street Cup maybe. We'll see, and at least I'll have some fun thinking about it whilst blasting the R1 around on Saturday.
Now, because I'm in a crazy mood thinking about motorbikes I'm going to leave you with a couple photos from 2002. No one has seen them before, except for me and Faith (my wife). This is me with my Yamaha TRX850 twin. This is the second bike I had, purchased second hand and I replaced it in 2005 with the Yamaha R6. The R1 came after that, both brand new as I don't trust second hand stuff much.
The images are quality as they were taken with a 1Mb camera, and I'm in them...That's right a whole 1Mb! Be kind y'all, I can't help how I look. Settle down ladies, I'm taken. 😂
I'll keep you posted on the galenkp wants a bike process.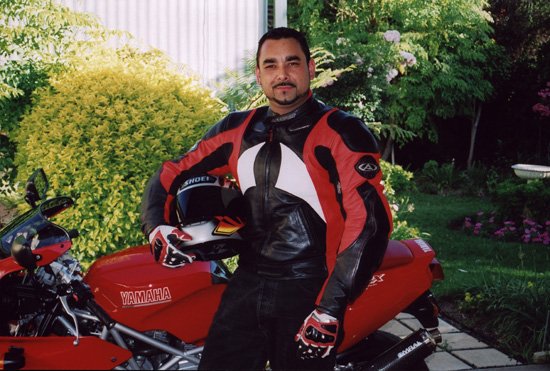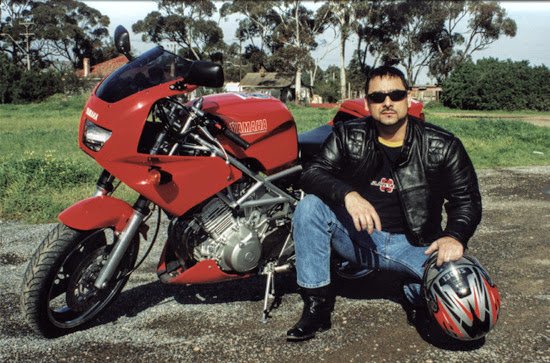 ---
Design and create your ideal life, don't live it by default
Discord: @galenkp#9209 🇦🇺