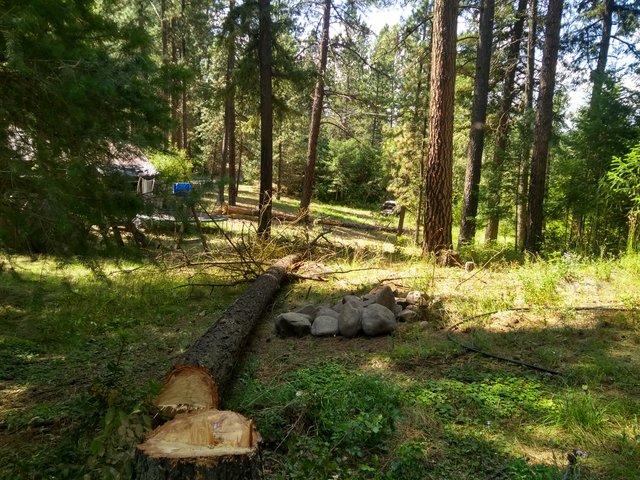 OMG. What a damn day.
Delivered co-op orders first.
Pulled my tree climbing gear out and found a coven of mice. I caught 4 of 5 bare handed and dispatched with quickness.
Remembered I had gear on the hill so retrieved.
Used gear to attach to tree, then to my truck. Pulled the tree over without a saw cut. Landed exactly where I wanted it.
Rested, ate, drank a ton of water.
Climbed 2nd tree and attached gear. Used truck again to tension cable and then cut tree down and it landed exactly where I wanted.
Used axe to limb both trees.
Filled truck bed with branches and moved to burn pile.
Sharpened and changed chain on saw.
Used tank of gas cutting 10 rounds off the first tree.
BEER, BEER, FOOD, BEER, Shower, now bed.
I am fucking destroyed.




20053

Daily Activity, Home Improvement, House Chores, Walking, Yard Work