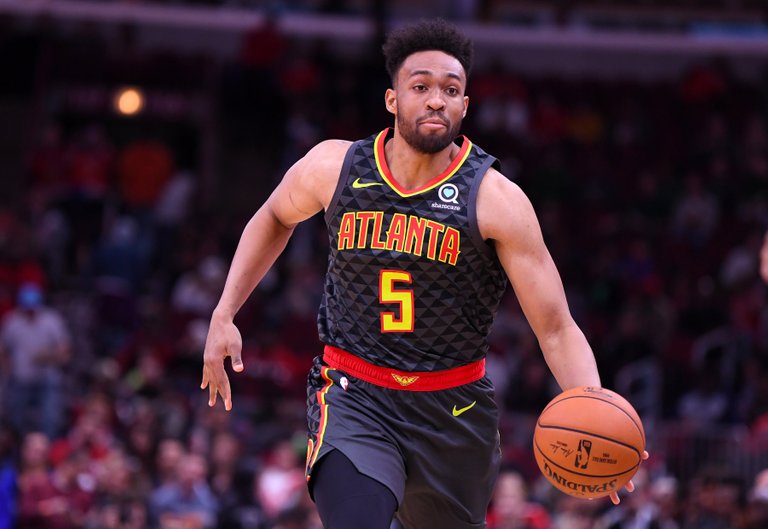 Source
What's up basketball fans! I am here again @dwin0603 to give you another exciting basketball discussion for another episode of NBA Talk, and today we will talk about the hottest and latest news around the NBA. Let's start!

Looks like the Atlanta Hawks found a gem after signing the second overall pick of the 2014 NBA Draft. Jabari Parker is only 24 years old. He had a slow start in his career after suffering two ACL injuries. He has been on four different teams from the last two seasons. But now, it looks like he found a home in Atlanta where he is looking like a stud. He's been stepping up his game and he's the second-best player for the Atlanta Hawks so far.
Jabari's 2-year thirty million dollar deal was looking like it was worth taking a risk for the team. The Hawks gave him a chance and it's now paying off. He was viewed as the next superstar coming into the league as the second overall pick with comparisons to Carmelo Anthony and Paul Pierce. This season, he's averaging 16.9 points, 6.1 rebounds on 51.3 percent from the field with a Player Efficiency Rating of 19.57 in 27 and a half minutes played for the Atlanta Hawks as much needed.
He's now as impressive as a veteran and his defense have also improved. Also, more efficient that he ever was taking closer shots and making good decisions every play. Even with all the setbacks, Parker still has time to become an all-star caliber player having way more impact with Atlanta than any of his previous five years in the NBA. Let's see if Jabari can continue his good looking season with the Hawks.


Click the link below to view the full article.
Scorum