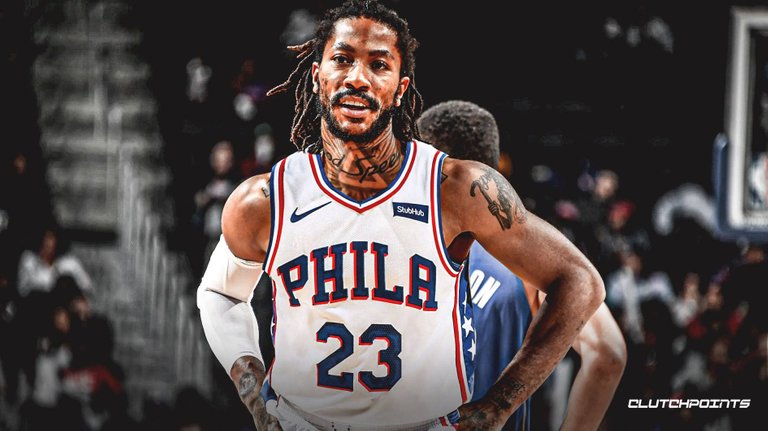 Here I am again to present you today's rumors with NBA EXPRESS, and before we proceed to the main subject of this article let's look at what the 76ers lack as a team. The Philly just got knocked out by Kawhi last playoffs and was only one win away to face the Bucks to battle for the Conference Finals in the East which they are heavily favored considering they have a lot of bodies to throw over Giannis.
This season although the Philly get the likes of Al Horford and Josh Richardson which are totally solid players in their respective position, but the team loses its closer and leader in the name of Jimmy "Buckets" Butler who closes the most important games for them. Jimmy also can make his own shots if the team's play are not working.
Now the team really needed a player like Derrick Rose and that is the main point of this article. Although Rose is not his vintage self anymore who had won rookie of the year and win an MVP award over Lebron James almost a decade ago. DRose is pretty solid this season for the Pistons and exceeding the expectations despite his previous injuries that derailed his MVP form.
Rose is the one player that the Philly is interested right now and the feeling might be mutual as Rose is already a 31 year old veteran which doesn't fit with the future plans of the Detroit Pistons. On the other hand Rose might be the missing piece for the 76ers and could play alongside Embiid and Simmons.