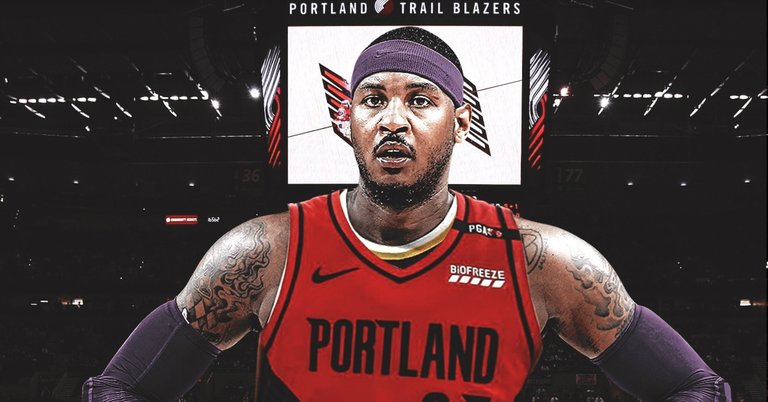 clutchpoints
Are you one of the people waiting for Carmelo's comeback? If yes, then welcome to the club! Carmelo Anthony (also known as Melo) is one of the best shooters of the NBA since his career started with Denver Nuggets. Almost all of the fans missed the Melo spice in the NBA after struggling to get a team to let him play in the NBA.
Just a short-track of his career. He first started playing with Denver Nuggets, then shipped to New York Knicks to become their all-star player. He was successful as a player that time but not with the Knicks as a team. The team has struggled to play in the playoffs, a reason why he left the team. He joined Westbrook's Oklahoma City Thunder along with Paul George. Shortly after the team went defeated in the playoffs, he was shipped to Houston Rockets.
https://www.talkbasket.net/wp-content/uploads/2019/11/Carmelo-Anthony-Blazers.webp
talkbasket
His stint there was a bit shaky. In his first games, the team didn't like his position as a player. Most of the times, possession are held in the hands of James Harden. Lastly, he was shipped to Chicago Bulls then the latter waived his contract on February 1. He then went team-less, in nine and a half months before joining the Portland Trail Blazers.
In his current stint with Blazers, he was averaging 16.9 points per game in his first eight games with Portland. All of them, he was a starter along with Damian Lillard and CJ McCollum. Could it be the missing piece for Portland to finally take their struggling off? Currently Portland Trailblazers is 9th on the standings and with Carmelo Anthony they are 4-4.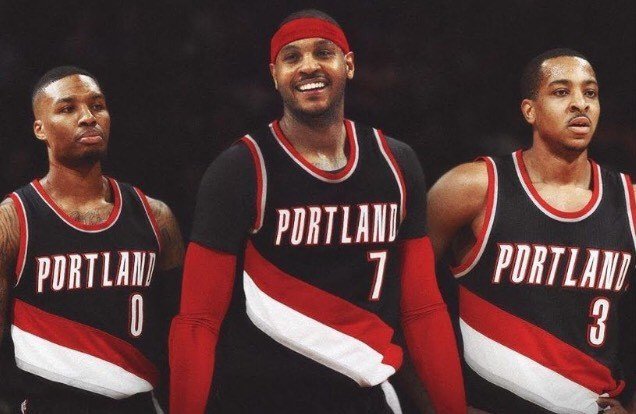 bellyupsports
---
For more football updates and sports related talks, click the "Follow" button and support me by clicking that upvote button.