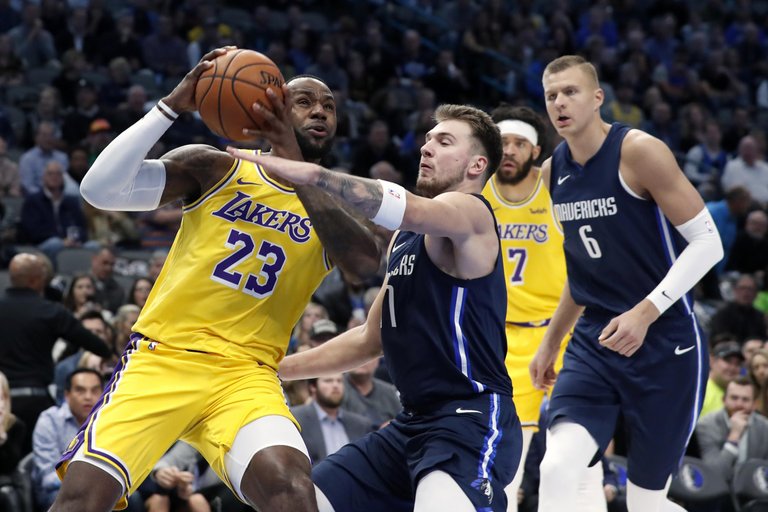 bleacherreport
Well, these players are living to the hype and they've used to show up in the games like this. Talking about Lebron James, he's been a guy consistent in taking the hype to the highest level scoring 39 points - 16 assists - 12 rebounds as the Lakers defeated Mavericks in their home.
It was an extraordinary effort for the Lakers duo, Davis and James are putting great numbers scoring 70 of the 119 points the Lakers made in the entire duration. Davis was able to chip in with 31 points, Green made 14, Bradley 11, and Kuzma helped with 9 points with their win.
On the other side, it was Luka Doncic who put up a tremendous effort to help Mavericks in close contention with the Lakers scoring 31 points - 15 assits - 13 rebounds as this Slovenian superstar and the 2019 Rookie of the Year showed a lot of promise for the rising Dallas Mavericks. With the help of Latvian counterpart Kristaps Porzingis, who was a bit off tonight scoring 16 points and 9 rebounds, they could'nt help the Mavericks defeat a star-studded Los Angeles Lakers.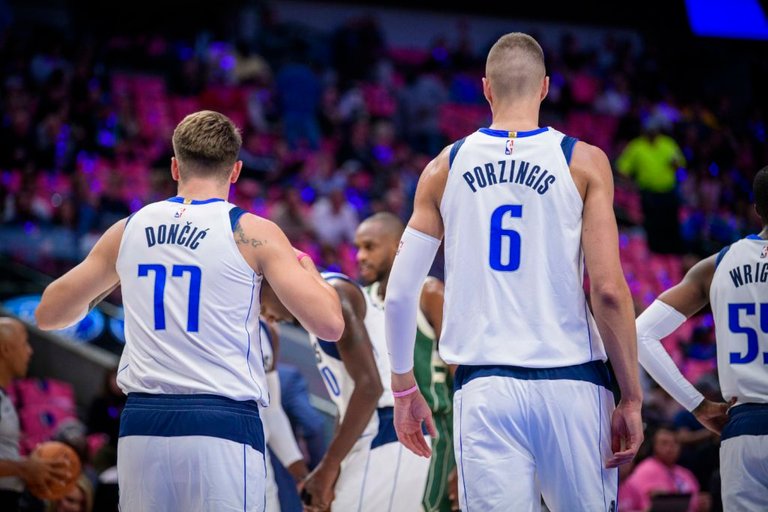 Photocredit : usatlebronwire
The two are dominantly leading the points racked up in the opening games of the NBA week. Luka Doncic has been an explosive star for the Mavericks and it's been Lebron James (and Davis) who helped the Lakers put in a 4-1 position while Mavericks was shut to 3-2 in the standings.
Luka is no question a star that Mavericks made in the last season. With the addition of Porzingis, this duo will definitely be explosive if they stay healthy and hungry for the Mavericks. Meanwhile, James and Davis will put it all out to get the championship that Lakers deserve and hungry for a number of years already. This duo is expected to go all out , hungry for the title and they're looking Lakers to finally get the title drought.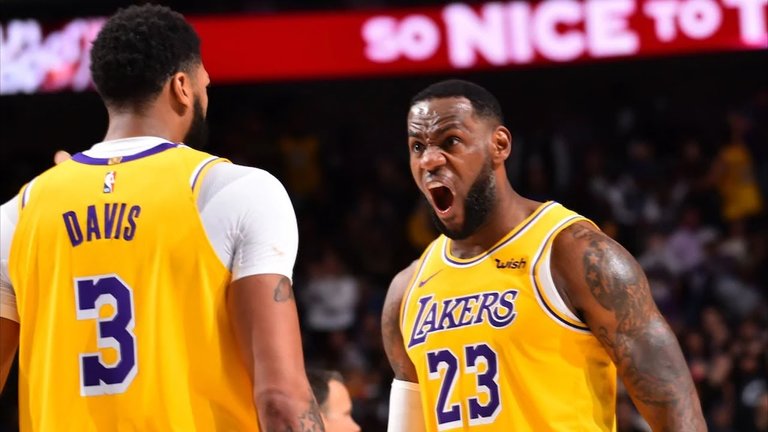 source
---
For more football updates and sports related talks, click the "Follow" button and support me by clicking that upvote button.