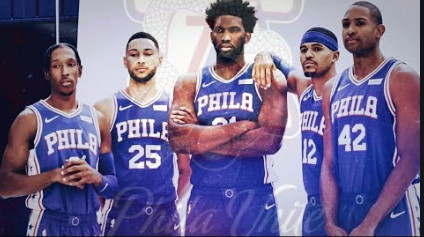 The Sixers have disappointed this year. Leading into the season there was a lot of hype around them with their offseason pickups of the reliable team-first veteran Al Horford plus the defensive three point shooter Josh Richardson. While i thought they overpaid for Tobias Harris, he was also a very solid re-signing. Complementing all stars Embiid and Ben Simmons with those three on paper look to be more than enough to lock in home court advantage if not compete in the conference, so why are they only in 5th place in the East (and only 1/2 a game up on the 6th place team)??? Well, the most glaring need is outside shooting. Below notes the only trade they made prior to the trade deadline:
Philly trades: three 2nd round picks (2020 Dallas, 2021 Denver, & 2022 Toronto)
Philly Receives: Glenn Robinson III & Alec Burks
In terms of value, I 100% think Philadelphia got good value for what they gave up. I view both players as worthy of somewhere between a late first round and mid-second round pick by themselves. In looking at the teams who originally owned the picks, it's highly likely that all three picks will be towards the end of the 2nd round in the respective drafts. Now check out the stats by the players they brought back:

While i would have loved to see a shakeup involving either Horford or Tobias Harris in exchange for more depth, this was a very low risk move that allows the Sixers more time to gel with their current, highly talented existing roster. Overall i give kudos to the GM Elton Brand for not over-reacting and making a calculated move that should help Philly finish in the season out with home court advantage in the playoffs and a very promising future.