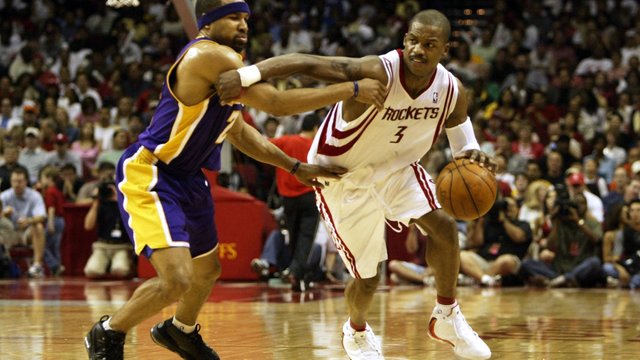 I scored myself a Steve Francis #3 Houston Rockets Reebok vintage jersey. Francis was drafted 2nd overall in the 1999 NBA draft by the Vancouver Grizzlies but was traded to Houston in a three-team, 11-player deal which was the largest trade in NBA history at the time.
He enjoyed two stints with the Rockets – playing from 1999-2004 and again in 2007-08. He was known for his crossover dribble, driving ability and his dunking. He went by the nickname The Franchise.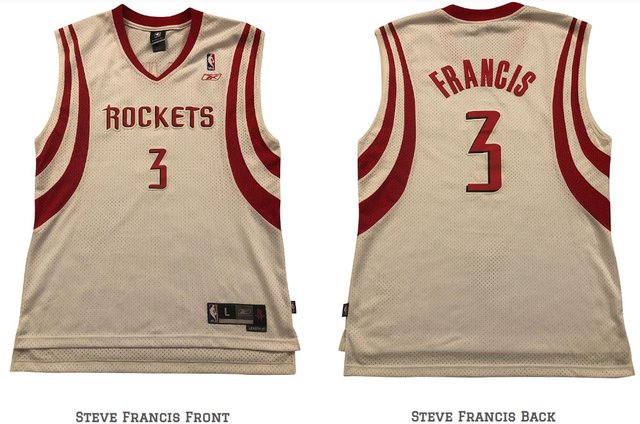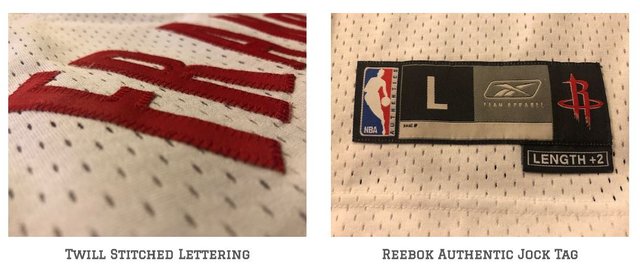 I noticed when comparing this to my James Harden jersey that the current kit has barely changed in 16-years. Reebok started outfitting the Rockets from 2001 up until Adidas' purchase of Reebok in 2006. Adidas then took over the exclusive outfitting of all NBA teams.
Reebok's history of outfitting began in 2001 with Charlotte, Cleveland, Denver, Golden State, Houston, Milwaukee, Minnesota, New York, Sacramento, Indiana & Seattle.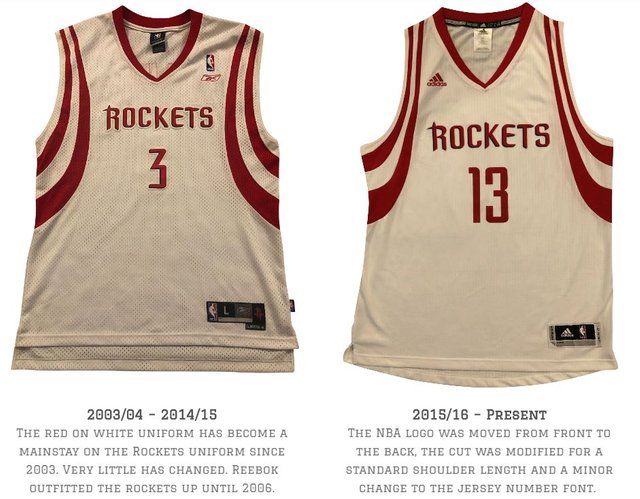 In 2002 Reebok also took over outfitting Atlanta, LA Clippers, New Jersey, Orlando, Philadelphia, Phoenix, Utah & Vancouver.
In 2004 they then took over Nike's jerseys – Boston, Chicago, Dallas, Detroit, LA Lakers, Miami, Portland, San Antonio, Toronto & Washington.
The Rockets Reebok kit is easily most recognisable with Houston superstars Tracy McGrady and Yao Ming. The Rockets enjoyed consistent regular season results however it followed underachievement in the playoffs.
After rebuilding following Ming's retirement in 2011, the Rockets again found a level of consistency from 2012 as James Harden became the face of the franchise. As of the 2018-19 season, former Oklahoma City Thunder superstar Russell Westbrook will play alongside Harden.
To welcome in a new potential dynasty in Houston, is it time for the Rockets to become creative and reign in a new uniform? If you ask me, it's well overdue.
Originally posted on my Wolf Gang Sports blog, I hustle jerseys and produce content about players and their journeys with a bit of smack talk along the way. Check out the full blog and I appreciate ya for any comments.