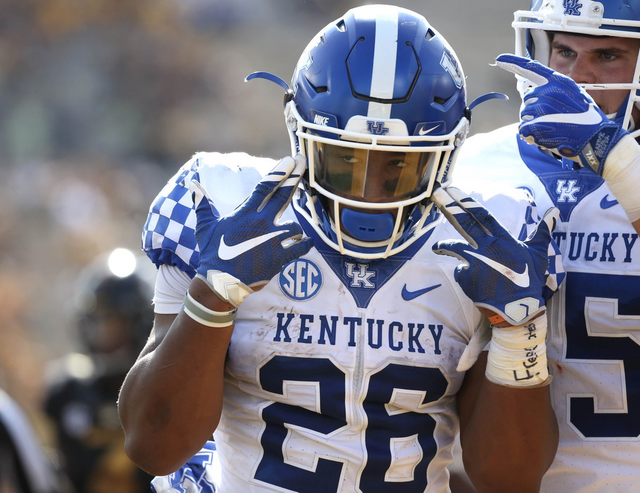 For the first time in my life I've been able to watch the Kentucky Wildcats defeat the Florida Gators in collegiate football. Coming into the game Kentucky had lost to Florida for the last 31 years but with a hard fought battle the Wildcats were able to defeat the Gators in a 27-16 battle.
The game was a nail biter moving into the last 5 minutes of the game. Kentucky had led 21-10 but gave up a 4th quarter touchdown with 3:43 remaining that brought the score within 5. It was becoming eerily reminiscent of years prior when the Cats were able to make the game close but ultimately not able to shut down Florida. I was sitting with memories of last year's devastating loss where the Cats gave up a touchdown in the last minute of the game leaving the streak unbroken. Fortunately that's not how this year was going to go!
After Benny Snell was unable to push our last offensive possession into a new first down, Kentucky punter Max Duffy made it tough for Florida by placing a punt down to the 6 yard line. This gave the Gators 29 seconds to move 94 yards down the field. The Gators were able to make a completion to move the ball up the field but without having any timeouts left they had to move quick. This led Florida's QB Feleipe Franks to drop an incomplete pass to stop the clock.
Lining up with 9 seconds remaining Florida's Franks stepped back to throw another deep pass. That was until senior Kentucky linebacker Josh Allen, who had already been instrumental in stopping a two point conversion on the 4th quarter touchdown, forced a fumble on the final pass. Kentucky safety, Davonte Robinson, ended up with the ball but nearly tossed it to the refs thinking the play had ended in an incomplete pass. He then pushed over Florida's Tyler Jordan to end the game with another Kentucky touchdown. The streak had been broken!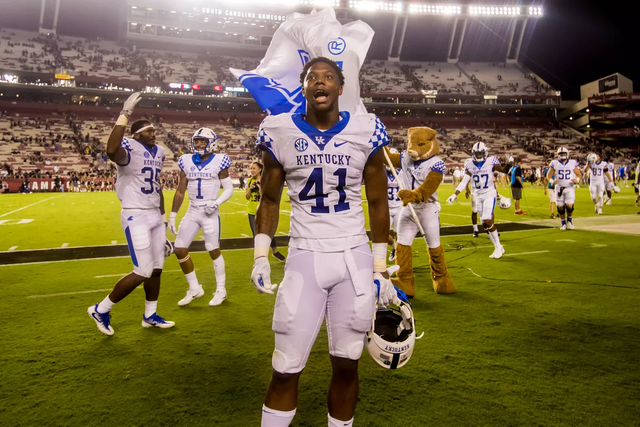 It might have been 31 years of losing but tonight the Cats went into The Swamp and walked out victorious! They will attempt to continue their undefeated season next weekend against the Murray State Raiders in a home game at Commonwealth Stadium. I'm extremely excited for this season and look forward to what these guys are going to be able to put together. Go Cats!