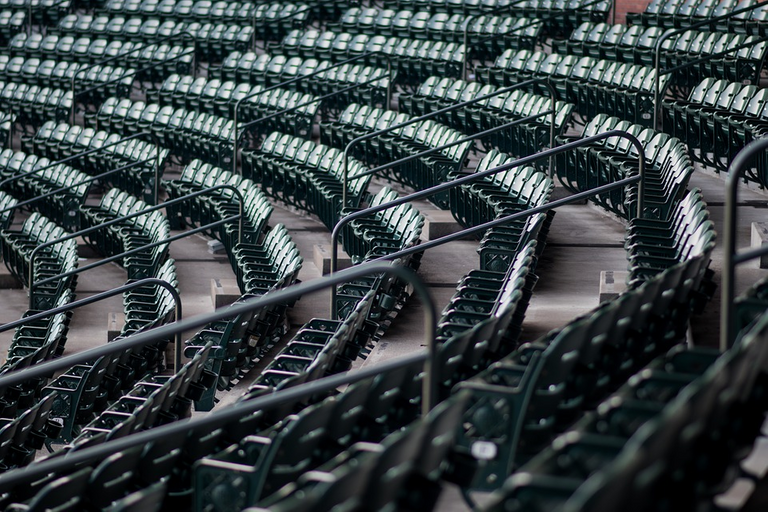 source
---
In what could be an unprecedented move, the NCAA has banned all spectators from at least the early rounds of the NCAA tournament. In addition to that, some conferences have cancelled their conference tournaments all-together. To be fair, as far as I know, it was only the Ivy League that cancelled their tournament and from what I remember, there wasn't much chance of one of those teams making it too far in the big dance anyway.
I think this is going to have a huge impact on the tournament as a whole though. In what has already been an up and down year for many teams, having to play such a big game with zero fans is going to be absolutely disconcerting for them. I texted my brother in law last night and asked him if he thought they were going to pipe in crowd noise to make it a little less distracting for the players.
I know that might sound counter-intuitive, but I do believe it would in fact be more distracting for the stadium to be that quiet than it is when there are thousands of fans.
The same brother in law has a group of people that he regularly attends the first few rounds of the tournament with each year. They pick a different city and all converge there to watch some of the games and have a little fun. They still plan on going this year. To be honest, I think a lot of people are still going to attend. They might not be able to get into the stadium, but I guarantee the bars will be hopping in and around the cities that these games are being held.
With conference tournaments having already started and most of the top 25 teams getting ready to play in those tournaments tomorrow, I have a lot of thinking I need to do about my bracket.
NCAA tournament games are held at neutral sites. There are some teams who have a huge following and their fans travel really well. I believe the selection committee takes that into consideration when they pick the teams. In the end, it is all about money after all. So even though it is a neutral site, there is still some fraction of home advantage when your fans fill the area and cheer for you.
That will no longer be the case this year. As I said in the beginning as up and down as this season has been there is a huge potential for some fantastic upsets in the tournament. Add this monkey wrench into the mix and it could be anyone's guess how the final four will shake out.
One thing is for sure, if you are a college basketball fan, stock up and make yourself comfy at home because it is going to be one wild ride this March!