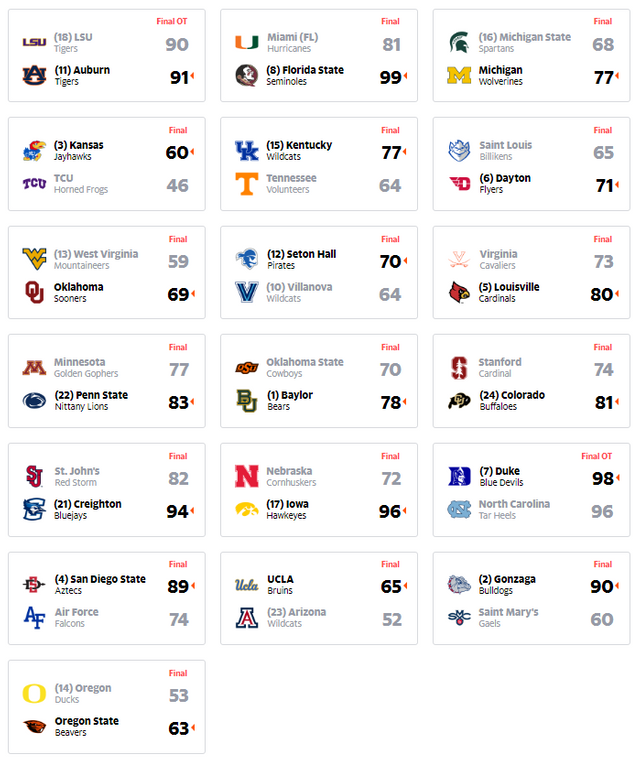 ---
I am running quite a bit behind this morning. I woke up later than usual and then I had some mechanical issues that kept me from getting in to work as early as I had hoped. I was late for a meeting and now I am finally sitting down at my desktop.
Pretty exciting rivalry weekend in college basketball. Maryland was able to beat Illinois at home on Friday night. It was a pretty commanding victory by the Terrapins. Not much else to talk about there.
Saturday is the day I was really looking forward to and in the end I came away woefully disappointed. Most specifically because my Michigan State Spartans lost on the road against in-state rival Michigan. This is their third loss in a row and I am starting to worry about them being able to pull things back together before the end of the season.
The thing that really drives me crazy about them is the amount of wasted talent they have. There are so many fantastic players on the team yet they look so sloppy and undisciplined when they get on the court. It is frustrating to watch as a fan. I hate to be critical of Izzo, but something needs to be done at his level to get these guys in gear.
I knew the LSU/Aburn game was going to be pretty good and it looks like I was right. A one point victory in overtime is one heck of a game. Well played LSU for almost coming away with the upset.
Thankfully, the Michigan State loss wasn't the only upset of the weekend. Oklahoma was able to get the home win and upset the #13 ranked Mountaineers of West Virginia. Likewise, Seton Hall had a small upset over Villanova. Even though UNC isn't ranked right now, the game between them and Duke is always exciting. They were able to take it to overtime and only lost by two points. What an impressive showing!
UCLA was able to upset Arizona at home and Oregon State took down in-state rival Oregon by ten points. Sunday didn't disappoint either giving us a butt whooping by unranked Marquette over #19 Butler. Meanwhile Houston easily took care of the Shockers from Wichita State.
Keep an eye on Houston in the post season for sure!
There are three top 25 games tonight with Duke back in action over Florida State. That could be a really good game to watch if you happen to be home. I will be in another meeting so I will probably miss it. The TCU/Texas Tech game could be good as well.
source