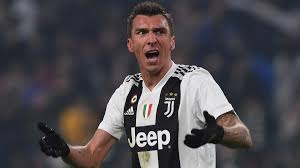 Image: AS
AC Milan are snug in the turn to snatch the Italian championship for the first time since the 2010/2011 season. However, the club has recently been badly exposed to injuries, where among others Zlatan Ibrahimovic has sat outside the chalk lines.
The injuries should not get in the way of the gold, and therefore the club will reportedly pick up Mario Mandzukic, who can step in when precisely Zlatan Ibrahomivic needs a rest. It was announced by transfer Fabrizio Romano on Wednesday, while among others Calciomercato today reports that the player has agreed with AC Milan.
The striker has been clubless since stopping at Al Duhail in Qatar this summer. The 34-year-old Croatian will reportedly be on contract with the Milanese for six months. At the time of writing, AC Milan tops Serie A with three points down to the nearest pursuer Inter.