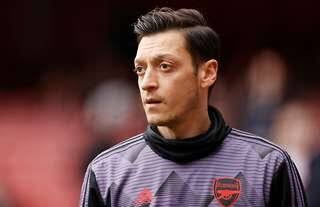 Image: DHA
German Mesut Özil was left out of both Arsenal's Premier League and Europa League squad by manager Mikel Arteta at the start of the season. The German has not played a valid match for the club since March 7, which corresponds to approximately 305 days without playing time for the German.
Now, however, changes may be on the way for the fading superstar. According to the Turkish media DHA, Özil's time at Arsenal is over, as he has accepted a contract with the Turkish big club Fenerbahce. It writes English The Sun.
Özil was otherwise rumored to the USA and the club DC United, which should have offered him shares in the club, but Fenebahce seems to have overtaken the American club.
Before Christmas, Mikel Arteta had said he was not dismissive of Özil wanting to make a comeback on Arsenal's team. The German has six months left on his contract and is therefore welcome to negotiate with other clubs.
Özil has played 254 games for Arsenal since joining the club back in 2013. He has scored 44 goals and 77 assists.