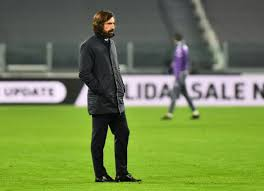 Image: JuveFc
Juventus coach Andreas Pirlo is interested in strengthening his attack further until January, if the opportunity arises. One of the options is according to the Daily Mail Oliver Giroud from Chelsea, who is still the guarantor of goals.
The 34-year-old striker has proved this especially in recent times, where the Frenchman has scored eight goals in his last eight games for Chelsea. Still, he is not a regular starter, but still the French player his banging in goals whenever he's called upon.
In an interview with DAZN, Pirlo has spoken positively about the French striker and thus initiated rumors of a possible change. It happened yesterday after Juventus defeated Udinese in the league 4-1.
He will be useful! The window opens tomorrow and we have already discussed with the club about our ambitions and opportunities in the transfer market. Maybe an attacker who can rotate with our other attackers, Pirlo told DAZN according to the Daily Mail.
It seems to be a sincere interest on Pirlo's part, but the competition at Juventus will be at least as fierce for Giroud, with rivals Cristiano Ronaldo, Alvaro Morata and Paulo Dybala.