I usually take it easy on the weekends, maybe a little cardio if the weather is nice but I try to stay away from the gym because its busy.
I decided to do some raking instead. I know, i know, its the middle of winter! LoL. But we had a bad wind storm recently and it made a mess of my yard. Not only that it blew down a bunch of these seed pods from a tree that are sharp as shit and my dogs dont like walking on them (and i dont blame them).
I actually call them Devil Balls because it hurts like hell if u step on one and i honestly dont know what their real name is lol..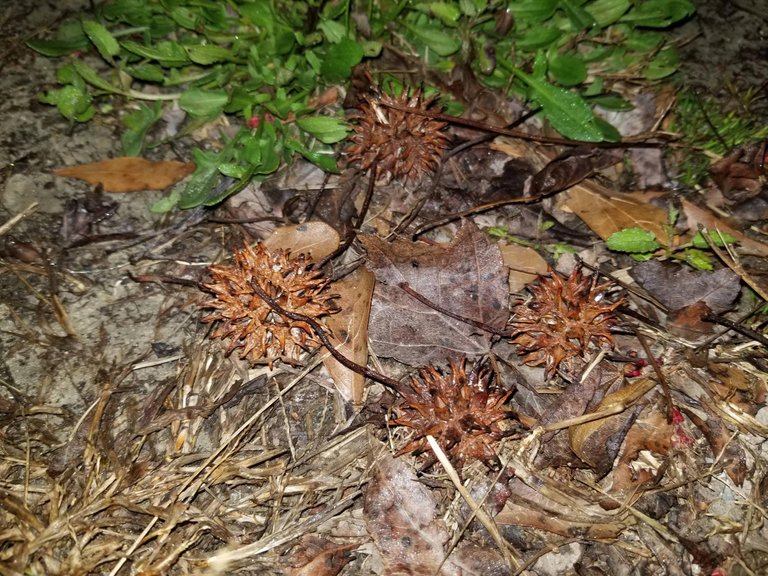 So I spent 3 hours raking to finish exactly 1/2 of my back yard 😂.. Looks like I'll be raking more yet this weekend..
To be honest i dont think of raking as much of a workout but after hours upon hours of it my shoulders are killin me! So I guess it is I was wrong. LoL
Anyhow, that was it for my activity, take care friend ✌😎



14569