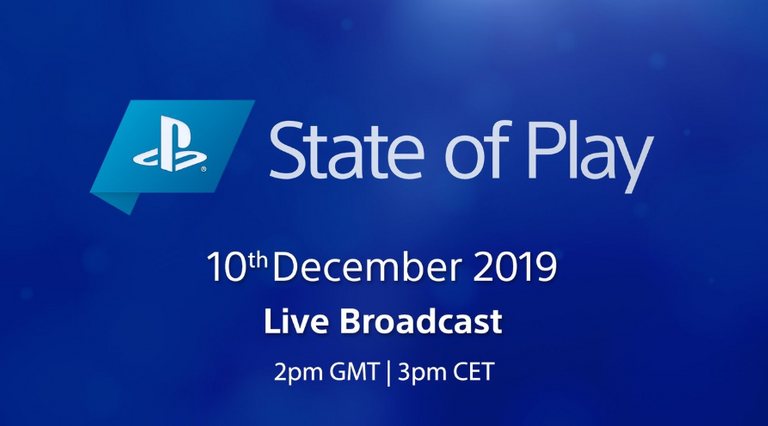 According to the news that came to me Sony has announced a final State of Play for this year. The streaming program will air on December 10 at 3:00 p.m., and can be followed on the usual YouTube, Twitch and Facebook channels.
The company has confirmed that it will last approximately 20 minutes with new announcements, release dates for known titles, new material -of known games-, updates on Worldwide Studios games and more. Some of the games that have been rumored for PlayStation 4 are a new Ratchet & Clank and perhaps an Ape Escape, veteran saga that has had a lot of presence in various events. The rumored Demon's Souls Remake from Bluepoint would already be scheduled for PlayStation 5.
Apparently we will also know more about Ghost of Tsushima, the Sucker Punch game - creators of inFamous - set in medieval Japan. The existence of an imminent State of Play and new material of this game was rumored when in recent days Sony privately updated its lists of State of Play and Ghost of Tsushima on YouTube, so there will be a new trailer and perhaps its date launch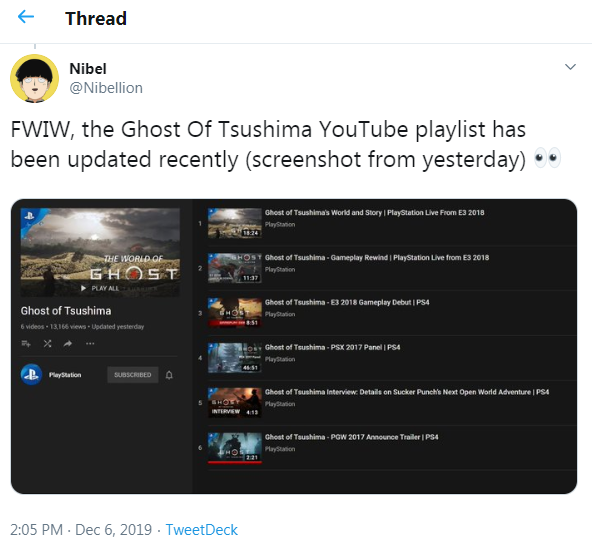 source
Sony has wanted to emphasize that in this program there will be no news about the new generation, PlayStation 5, which is launched in late 2020. It is likely that the console and its first games will be presented using this format, but in a State of Play that Issue in the coming months.