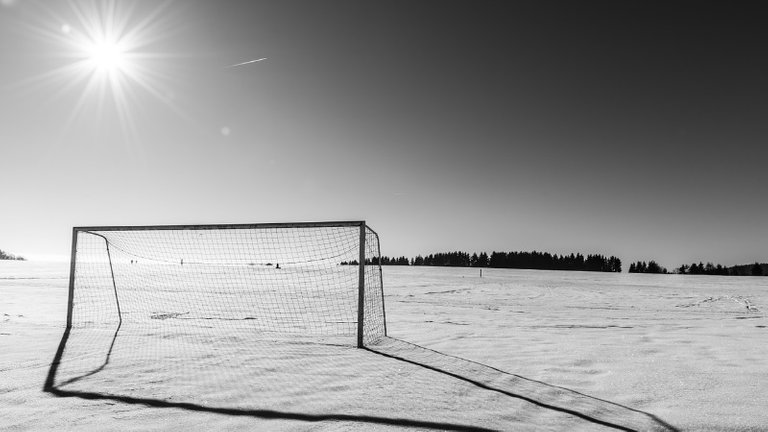 These are previews from matches involving Belgian Teams with all the latest on team news, player form, injuries along with my personal betting angles, ...

---
The pre-game positions from the previews yesterday did hold up but live-betting didn't exactly go my way, so I ended Saturday a little over 1 unit loss. 4 more matches today to have a closer look at today...
Mechelen vs Antwerp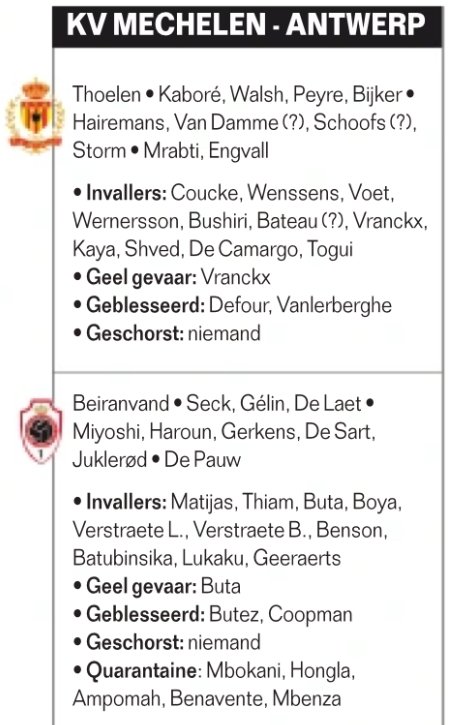 KV Mechelen managed to turn the bad results around winning their last 2 matches and got out of the direct danger zone. Van Damme is questionable for today which is key as they tend to perform far worse without him. Antwerp saw their coach Leko leave the team for Chinese money and Vercauteren took over who tends to be more defensive-minded. I don't expect Antwerp to blindly move forward in this match but rather stay focussed in defense coming out on the counters. They are also missing strikers with Mbokani, Ampomah, Benavente while Their 1st goalkeeper Butez is injured. Lamkel Zé also is not in the selection. Antwerp also is coming of a 2-game win streak. Mechelen is 1st in the halftime standings right now while Antwerp is around the bottom which made me take a small position on
KV Mechelen 1st Half +0 @ 1.900
. I might add some if Van Damme plays and if Antwerp looks like they will suffer from the missings early on. Mechelen in the first part of the season was a bad home corners team losing 5 of their first 6 but turned things around now winning their last 4. Antwerp also doesn't stand out on the corners so I sided with the home team as the corners underdog taking
KV Mechelen +0.5 Corners @ 1.80
. Mechelen at home has been an overish team (6.5W-2L-1.5P at home vs Asian total). The combination of Antwerp having a coach change also missing some scoring power makes me stay away there.
---
Beerschot vs AA Gent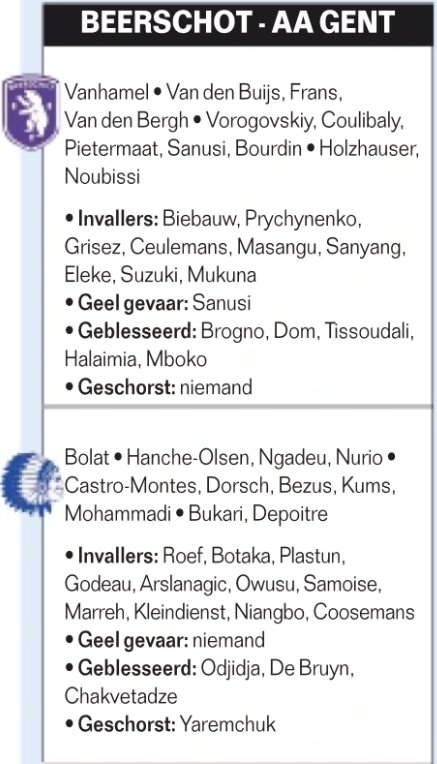 Beerschot has dropped away with 4 losses in a row due to a combination of lacking form and also covid cases and not being ready in their most recent games. They also changed their style with a bit more focus on defense after being a crazy wild team early in the season ranking on top of both goals scored and goals against rankings. It's a funny thing because they took most of their points during that period. I guess the overall conclusion is that the team simply is not good and consistent enough. AA Gent had a horrible start of the season but seems to have turned things around after old success coach Vanhaezebroeck returned. In their last match, they were without Vadis and Kums losing 1-0 to Kortrijk also because Yaremchuk got red early on. Today they will also miss Odidja and Yaremchuk is suspended. it's hard to pick a side here as I don't want to back AA Gent as the -0.5 away favorite without 2 key players, but I also don't trust Beerschot to be up for it. I will see how this one looks in-game before taking something.
No Pre-Game Bets
---
Leuven vs Anderlecht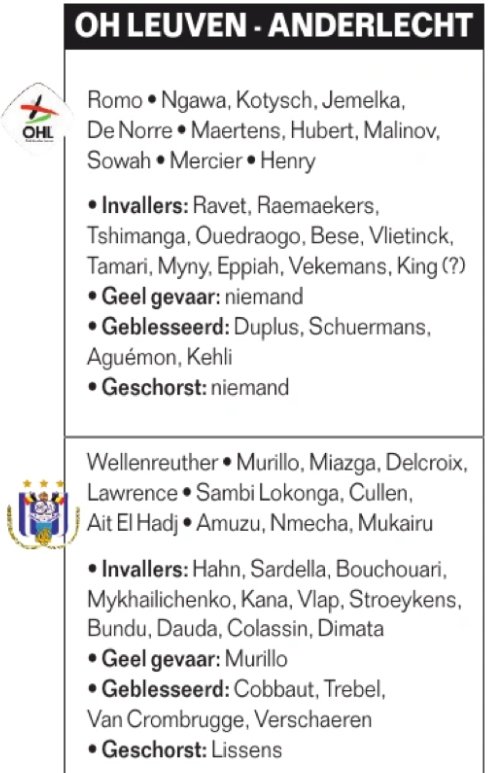 Leuven is a team playing a solid counter-style game having a solid season so far even though they didn't look all too good in their most recent games. Anderlecht is a really tricky team, they don't have impressive names in their squad and don't play an impressive or attractive style in my view had luck on their side even though they lost a lot of points very late in matches. They have become well organized in defense but often need penalties to break games open rarely scoring more than 2 goals. They have learned to put a lot of energy in their matches which tends to come at the cost of quality. Tau left and Verschaeren / Trebel are still out. My lean is on the home side but I'm not sure I trust them, I do like the under in corners as Anderlecht is 8-1 on the U 9.5 line while OHL themselves are also a low corners team. I took a bit on
Under 9.5 Corners @ 1.97
and will wait for the pre-game interviews to possibly take the home side + handicap.
---
Sint-Truiden vs Club Brugge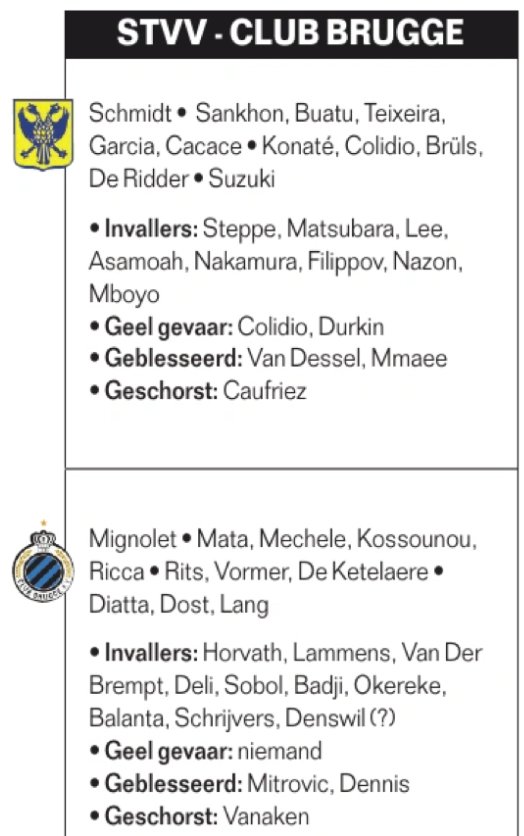 Stvv with new coach Maes is on a 3-game win steak getting out of the direct danger zone. Club Brugg is in the lead and are the best team in the league but haven't exactly blown their opponents away as of late. Their most important player Vanaken in Suspended and Dennis is injured but they should have enough quality for this not to be an issue over the 90 minutes. Dost is new and will likely start of their main striker. I would not be surprised to see Stvv who stayed close in defense last matches to build a wall for Club Brugge to break through while luring on the counter. Taking Club -1 feels like a gamble and I rather wait in-game to see what this match brings. One remarkable statistic is that Stvv has won all their corners at home against top teams. So if Club Brugge scores first, I might get in on that. Club Brugge is also with a clean sheet in their last 7 league games.
No Pre-Game Bets
---
Late info might change my view on what is written in these previews. I will cover these matches live in our SBC Discord Channel. All my bigger pre-game & Live bets can automatically be followed on Copytip
---
Pre-Game Preview Bets
I continue to share many of my pre-game bets in all my preview posts. Most of them are smaller bets or trading positions and some of them I took early in the week and might not have the exact same odds available. These bets should just be seen as info and not as something to blindly follow. Record on them so far this season is 154 Bets | +16.91% ROI on Flat Unit bets (See Results) Bigger pre-game bets which are rare these days I also tend to take extra on those in BTC.
Season 2020-2021 BTC Bets
| Date | Bet | mBTC | Odds | Result | Betslip |
| --- | --- | --- | --- | --- | --- |
| 01/11/2020 | Antwerp -0.5 | 10 | 3.50 | -10 | sportbet.one |
| 03/10/2020 | OHL vs Zulte 1H Under 1.25 | 10 | 2.010 | +5.005 | sportbet.one |
---
Bookies, Projects & Platforms I use...

Info

Info

Info

Info

Info
| Month | Bets | Won | Lost | Push | Staked | Profit BTC | ROI |
| --- | --- | --- | --- | --- | --- | --- | --- |
| Jan 2020 | 1 | 1 | 0 | 0 | 0.0100 | +0.01271 | +127% |
| Dec 2019 | 2 | 0 | 2 | 0 | 0.0200 | -0.002000 | -100% |
| Nov 2019 | 2 | 1 | 1 | 0 | 0.0200 | -0.001800 | -9.00% |
| Oct 2019 | 4 | 1 | 3 | 0 | 0.0400 | -0.020800 | -52.00% |
| Sep 2019 | 4 | 3 | 0 | 1 | 0.0400 | +0.028890 | +72.22% |
| Aug 2019 | 10 | 7 | 3 | 0 | 0.1000 | +0.033860 | +33.86% |
| July 2019 | 2 | 2 | 0 | 0 | 0.0200 | +0.018000 | +90.0% |
| Jun 2019 | 0 | 0 | 0 | 0 | 0.0000 | +0.000000 | +0.00% |
| May 2019 | 7 | 0 | 5 | 2 | 0.0700 | -0.050000 | -71.43% |
| Apr 2019 | 5 | 3 | 2 | 0 | 0.0500 | +0.024170 | +48.34% |
| Mar 2019 | 7 | 3 | 3 | 1 | 0.0700 | +0.004120 | +5.89% |
| Feb 2019 | 6 | 4 | 2 | 0 | 0.060 | +0.023210 | +23.21% |
| Jan 2019 | 10 | 0 | 9 | 1 | 0.100 | -0.079640 | -79.64% |
| Dec 2018 | 15 | 4 | 10 | 1 | 0.150 | -0.058880 | -39.25% |
| Nov 2018 | 17 | 7 | 10 | 0 | 0.170 | -0.032170 | -18.92% |
| Oct 2018 | 15 | 6 | 9 | 0 | 0.150 | -0.028290 | -18.86% |
| Sep 2018 | 14 | 13 | 0 | 1 | 0.140 | +0.141820 | +101,3% |
| Aug 2018 | 8 | 5 | 1 | 2 | 0.080 | +0.045470 | +56.84% |
| Jul 2018 | 17 | 8 | 9 | 0 | 0.135 | +0.033590 | +24.88% |
| Jun 2018 | 15 | 7 | 7 | 1 | 0.150 | +0.018200 | +12.13% |
| May 2018 | 2 | 2 | 0 | 0 | 0.020 | +0.023440 | +117% |
| Feb 2018 | 12 | 3 | 8 | 1 | 0.091 | -0.036293 | -39,88% |
| Jan 2018 | 21 | 10 | 10 | 1 | 0.147 | +0.005800 | +3.95% |
| Dec 2017 | 19 | 9 | 8 | 2 | 0.148 | +0.010422 | +7.04% |
| Nov 2017 | 21 | 11 | 10 | 0 | 0.210 | -0.008030 | -3.82% |
| Oct 2017 | 21 | 10 | 10 | 1 | 0.210 | +0.003080 | +1.46% |
| Sep 2017 | 9 | 4 | 4 | 1 | 0.090 | +0.001440 | +1.60% |
| Total | 266 | 124 | 126 | 16 | 2.491 | +0.092319 | +3.71% |