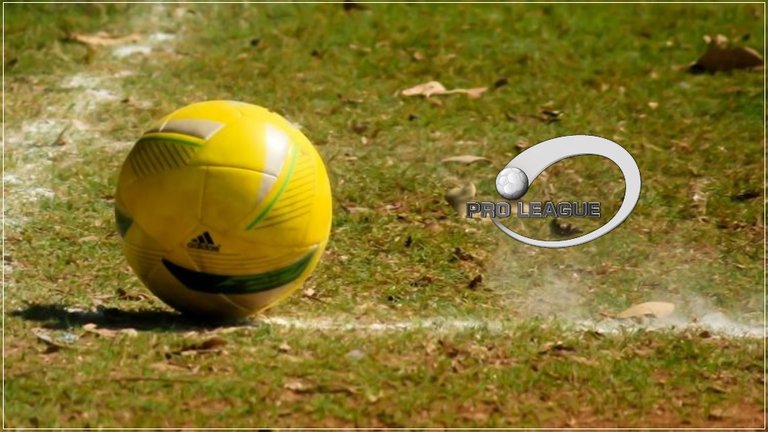 These are previews from matches involving Belgian Teams with all the latest on team news, player form, injuries along with my personal betting angles, ...

Very low profile yesterday on the Anderlecht vs Waasland match where the most feared scenario pretty much played out as Waasland just defended and Anderlecht was not good enough also lacking some luck to break the lock. Right now it remains hard to really find an edge and there are a lot of factors that have an influence like bad pitches, fatigue, injuries, ... So I will likely just remain to have a rather low profile with the bets I get involved in.
---
Mechelen vs Eupen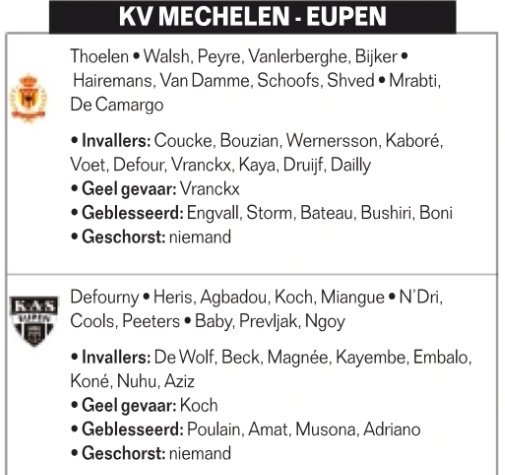 Mechelen has been playing really good as of late but they had a total off day against Standard. The big question right now is if this is a trend reversal or just a bump on the road. Eupen right now is in a good form taking 10 on 12 in their last 4 matches with Striker Prevljak being their best player scoring all the goals. Engvall and Storm are injured for Mechelen while Vranckx and Defour are still set to start on the bench. Musona, Adriano and Poulain are missing for Eupen. Looking at the statistics, both have a very high 2H goal ratio (74% & 81.5%) and are good first half teams. Eupen in their last 4 away games went 11-7|10-2 |12-2 |6-8 in corners contrary to Mechelen who have been rather low in corners at home. These are both teams I expect are going to be willing to play and move forward. Fatigue might be more of an issue for Eupen who now are playing their 6th match in 23 days while Mechelen is now playing their 4th match in 13 days. I took tiny pre-game bets on
Eupen +0 @ 2.77
as I see Eupen maintained their streak without showing signs of fatigue yet. I also took some
Over 10.5 Corners @ 2.47
given the high odds and the expectation of it being an open game. I hope there will be more betting options in-game especially with an eye on the 2H Over.
---
Kortrijk vs Cercle Brugge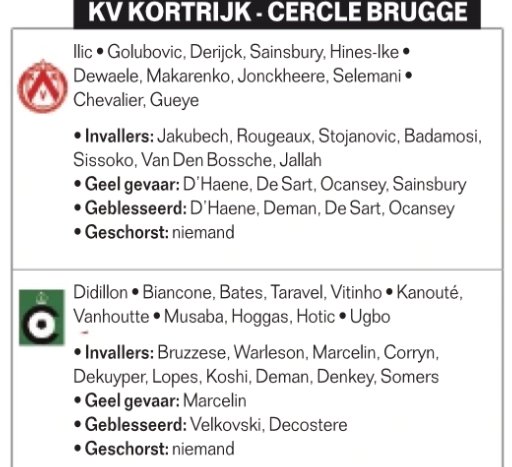 Kortrijk has a bad pitch but this doesn't mean there will be no goals as seen in Zulte last week. They lost 0-2 against a good Stvv in the mid-week and 2-1 away against Oostende on a snowy pitch. My main lean by default on Kortrijk at home remains the over even though Mboyo leaving might have a bigger influence than I believe. Cercle Brugge played on the counter against Antwerp who had no real strikers in their team and for the 10th time this season lost by 1 goal. They have been able to create chances but somehow the ball just doesn't want to go in for them. Cercle created on average 7.2 Corners at home in their last 5 matches, Cercle on average 6.8 in their away matches which made me take an initial tiny bet on
Over 10.5 Corners @ 2.360
with an eye to maybe take more in-game. If it wasn't for every single Asian line movement being on the money right now, I would go for Kortrijk -0.25. I will wait it out to see how it plays out first before potentially taking more bets.
---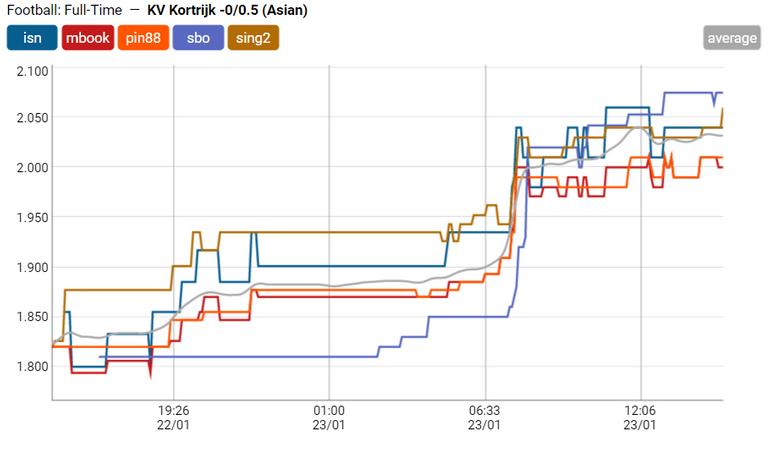 ---
Sint-Truiden vs Moeskroen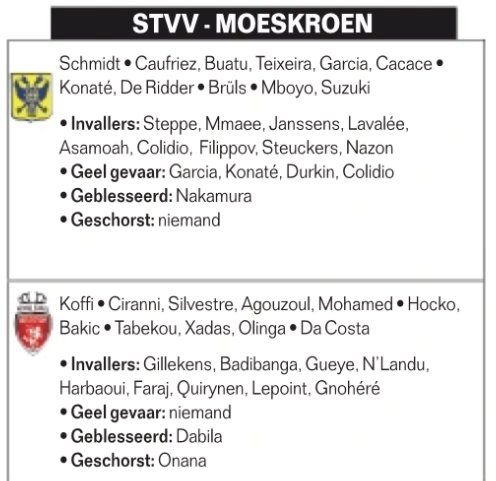 Sint-Truiden is in a hot streak right now winning 4 of their last 5 matches with the loss coming against Club Brugge where they played an excellent 2nd half showing they are a team that keeps fighting and can be backed when they fall behind. They basically crawled back playing on the counter after scoring the first goal against Kortrijk. Moeskroen is 5 points behind coming of a draw and a win against Waasland where they played with a fear to lose and a 2-0 win against Genk on an unplayable pitch. I do see Sint-Truiden as the favorite in this match they won their last 2 1st halves at home while Moeskroen lost their last 2 away which made me take a small initial bet on
Sint-Truiden 1st Half -0.25 @ 2.160
. Another match where I will just wait and see what it brings in-game.
---
Antwerp vs Oostende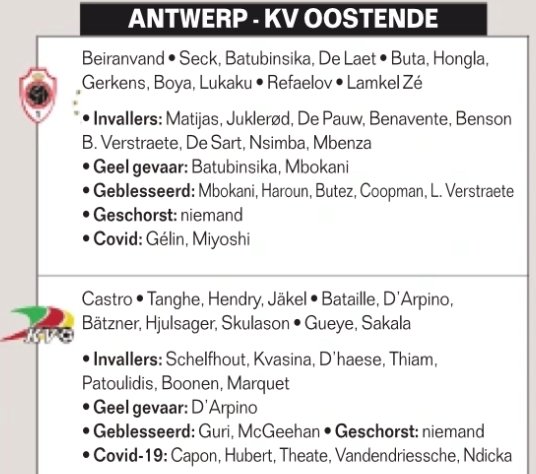 The style of Antwerp completely changed from being open and overish to being closed down in defense as a priority with their new coach. They were missing all their offensive players (Mbokani, Refaelov, Mioshi) in the last match which resulted in a very poor match with no chances and a narrow 1-0 win thanks to a goal from Lamkel Zé. Haroun, Mbokani, Miyoshi, Gélin and Butez are still out but Refaelov is back in the team. Oostende continues to impress with the playstyle their coach is bringing. They went 3W-1D-1L in their last 5 with the loss coming against Club Brugge playing quite well. They are still missing Theate and Vandendriessche. A am liking the visitors who have been good on the road where they on average only get 1.27 goals against going 6W-2L on the under. I took a small bet on
Oostende +0.25 @ 1.981
and also small position on
Under 2.5 @ 2.018
and a tiny position on
1st Half Under 1 @ 2.08
. I totally expect another match from them where they put high pressure with Antwerp not being good enough due to the players they are still missing.
---
Late info might change my view on what is written in these previews. I will cover these matches live in our SBC Discord Channel. All my bigger pre-game & Live bets can automatically be followed on Copytip
---
Pre-Game Preview Bets
I continue to share many of my pre-game bets in all my preview posts. Most of them are smaller bets or trading positions and some of them I took early in the week and might not have the exact same odds available. These bets should just be seen as info and not as something to blindly follow. Record on them so far this season is 168 Bets | +13.82% ROI on Flat Unit bets (See Results) Bigger pre-game bets which are rare these days I also tend to take extra on those in BTC.
Season 2020-2021 BTC Bets
| Date | Bet | mBTC | Odds | Result | Betslip |
| --- | --- | --- | --- | --- | --- |
| 11/01/2021 | Standard vs Waasland BTS | 2.5 | 1.86 | +2.15 | sportbet.one |
| 01/11/2020 | Antwerp -0.5 | 10 | 3.50 | -10 | sportbet.one |
| 03/10/2020 | OHL vs Zulte 1H Under 1.25 | 10 | 2.010 | +5.005 | sportbet.one |
---
Bookies, Projects & Platforms I use...

Info

Info

Info

Info

Info
| Month | Bets | Won | Lost | Push | Staked | Profit BTC | ROI |
| --- | --- | --- | --- | --- | --- | --- | --- |
| Jan 2020 | 1 | 1 | 0 | 0 | 0.0100 | +0.01271 | +127% |
| Dec 2019 | 2 | 0 | 2 | 0 | 0.0200 | -0.002000 | -100% |
| Nov 2019 | 2 | 1 | 1 | 0 | 0.0200 | -0.001800 | -9.00% |
| Oct 2019 | 4 | 1 | 3 | 0 | 0.0400 | -0.020800 | -52.00% |
| Sep 2019 | 4 | 3 | 0 | 1 | 0.0400 | +0.028890 | +72.22% |
| Aug 2019 | 10 | 7 | 3 | 0 | 0.1000 | +0.033860 | +33.86% |
| July 2019 | 2 | 2 | 0 | 0 | 0.0200 | +0.018000 | +90.0% |
| Jun 2019 | 0 | 0 | 0 | 0 | 0.0000 | +0.000000 | +0.00% |
| May 2019 | 7 | 0 | 5 | 2 | 0.0700 | -0.050000 | -71.43% |
| Apr 2019 | 5 | 3 | 2 | 0 | 0.0500 | +0.024170 | +48.34% |
| Mar 2019 | 7 | 3 | 3 | 1 | 0.0700 | +0.004120 | +5.89% |
| Feb 2019 | 6 | 4 | 2 | 0 | 0.060 | +0.023210 | +23.21% |
| Jan 2019 | 10 | 0 | 9 | 1 | 0.100 | -0.079640 | -79.64% |
| Dec 2018 | 15 | 4 | 10 | 1 | 0.150 | -0.058880 | -39.25% |
| Nov 2018 | 17 | 7 | 10 | 0 | 0.170 | -0.032170 | -18.92% |
| Oct 2018 | 15 | 6 | 9 | 0 | 0.150 | -0.028290 | -18.86% |
| Sep 2018 | 14 | 13 | 0 | 1 | 0.140 | +0.141820 | +101,3% |
| Aug 2018 | 8 | 5 | 1 | 2 | 0.080 | +0.045470 | +56.84% |
| Jul 2018 | 17 | 8 | 9 | 0 | 0.135 | +0.033590 | +24.88% |
| Jun 2018 | 15 | 7 | 7 | 1 | 0.150 | +0.018200 | +12.13% |
| May 2018 | 2 | 2 | 0 | 0 | 0.020 | +0.023440 | +117% |
| Feb 2018 | 12 | 3 | 8 | 1 | 0.091 | -0.036293 | -39,88% |
| Jan 2018 | 21 | 10 | 10 | 1 | 0.147 | +0.005800 | +3.95% |
| Dec 2017 | 19 | 9 | 8 | 2 | 0.148 | +0.010422 | +7.04% |
| Nov 2017 | 21 | 11 | 10 | 0 | 0.210 | -0.008030 | -3.82% |
| Oct 2017 | 21 | 10 | 10 | 1 | 0.210 | +0.003080 | +1.46% |
| Sep 2017 | 9 | 4 | 4 | 1 | 0.090 | +0.001440 | +1.60% |
| Total | 266 | 124 | 126 | 16 | 2.491 | +0.092319 | +3.71% |