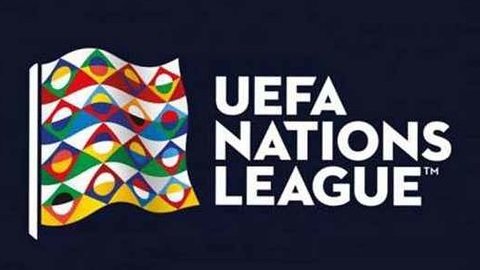 These are previews from matches involving Belgian Teams with all the latest on team news, player form, injuries along with my personal betting angles, ...

Belgium is playing a match today in the Nations League against England. Since I plan on watching it, I already took a deeper look into it with an eye to possibly take some bets in-game...
---
England vs Belgium
England so far has not been able to convince in the Nations League with a very narrow 0-1 win against Iceland in extra time while Iceland missed a Penalty in the last seconds of the match. Against Denmark, they played 0-0 giving them 4 points in the group. Belgium just continued their winning ways and took 6 points with a 0-2 win against Denmark and a 5-1 victory against Iceland. Belgium played a practice match last week with a lot of youngsters in the team. For today they will be missing Courtois, Hazard & Mertens. England will play at home (without fans) and should be complete as a team. Some Statistics Belgium is ranked 1 in the world, England rank 5. Belgium won their previous 12 official matches, England won 5 of their last matches. Belgium managed to score at least 2 in their last 14 matches while England scored at least 1 in their mast 9. The numbers give Belgium an advantage in this match but they do have some important missings (Hazard | Mertens ) in the line-up which will make it unlikely for this to turn out in a walk in the park for them. Looking at the betting market, Belgium actually turned into the small underdog in this match and I would not be surprised to see their winning streak be broken. Trossard/Doku who replace Hazard/Mertens is just too much of a downgrade. No Pre-Game Bets
---
England possible lineup:
Pickford | Gomez - Maguire - Dier | Alexander-Arnold - Rice - Henderson - Trippier | Sancho - Kane - Rashford

Belgium possible lineup:
Mignolet | Alderweireld - Denayer - Vertonghen | Meunier - De Bruyne - Witsel - Castagne | Doku - Lukaku - Trossard
---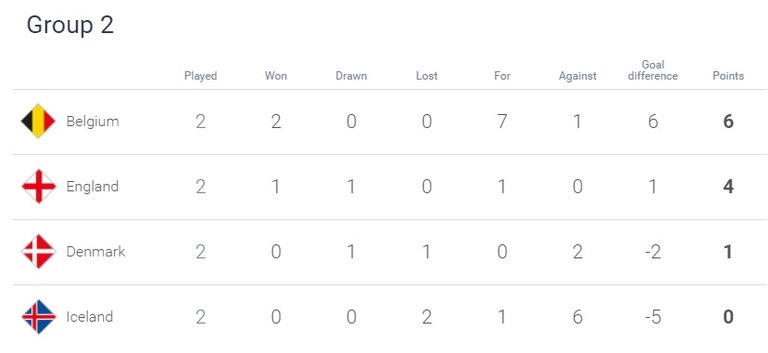 Late info might change my view on what is written in these previews. I will cover these matches live in our SBC Discord Channel. All my bigger pre-game & Live bets can automatically be followed on Copytip
---
Pre-Game Preview Bets
I continue to share many of my pre-game bets in all my preview posts. Most of them are smaller bets or trading positions and some of them I took early in the week and might not have the exact same odds available. These bets should just be seen as info and not as something to blindly follow. Record on them so far this season is 77 Bets | +14.61% on Flat Unit bets (See Results) Bigger pre-game bets which are rare these days I also tend to take extra on in BTC.
Season 2020-2021 BTC Bets
| Date | Bet | mBTC | Odds | Result | Betslip |
| --- | --- | --- | --- | --- | --- |
| 03/10/2020 | OHL vs Zulte 1H Under 1.25 | 10 | 2.01 | +5.05 | sportbet.one |
---
Bookies, Projects & Platforms I use...

Info

Info

Info

Info

Info
| Month | Bets | Won | Lost | Push | Staked | Profit BTC | ROI |
| --- | --- | --- | --- | --- | --- | --- | --- |
| Jan 2020 | 1 | 1 | 0 | 0 | 0.0100 | +0.01271 | +127% |
| Dec 2019 | 2 | 0 | 2 | 0 | 0.0200 | -0.002000 | -100% |
| Nov 2019 | 2 | 1 | 1 | 0 | 0.0200 | -0.001800 | -9.00% |
| Oct 2019 | 4 | 1 | 3 | 0 | 0.0400 | -0.020800 | -52.00% |
| Sep 2019 | 4 | 3 | 0 | 1 | 0.0400 | +0.028890 | +72.22% |
| Aug 2019 | 10 | 7 | 3 | 0 | 0.1000 | +0.033860 | +33.86% |
| July 2019 | 2 | 2 | 0 | 0 | 0.0200 | +0.018000 | +90.0% |
| Jun 2019 | 0 | 0 | 0 | 0 | 0.0000 | +0.000000 | +0.00% |
| May 2019 | 7 | 0 | 5 | 2 | 0.0700 | -0.050000 | -71.43% |
| Apr 2019 | 5 | 3 | 2 | 0 | 0.0500 | +0.024170 | +48.34% |
| Mar 2019 | 7 | 3 | 3 | 1 | 0.0700 | +0.004120 | +5.89% |
| Feb 2019 | 6 | 4 | 2 | 0 | 0.060 | +0.023210 | +23.21% |
| Jan 2019 | 10 | 0 | 9 | 1 | 0.100 | -0.079640 | -79.64% |
| Dec 2018 | 15 | 4 | 10 | 1 | 0.150 | -0.058880 | -39.25% |
| Nov 2018 | 17 | 7 | 10 | 0 | 0.170 | -0.032170 | -18.92% |
| Oct 2018 | 15 | 6 | 9 | 0 | 0.150 | -0.028290 | -18.86% |
| Sep 2018 | 14 | 13 | 0 | 1 | 0.140 | +0.141820 | +101,3% |
| Aug 2018 | 8 | 5 | 1 | 2 | 0.080 | +0.045470 | +56.84% |
| Jul 2018 | 17 | 8 | 9 | 0 | 0.135 | +0.033590 | +24.88% |
| Jun 2018 | 15 | 7 | 7 | 1 | 0.150 | +0.018200 | +12.13% |
| May 2018 | 2 | 2 | 0 | 0 | 0.020 | +0.023440 | +117% |
| Feb 2018 | 12 | 3 | 8 | 1 | 0.091 | -0.036293 | -39,88% |
| Jan 2018 | 21 | 10 | 10 | 1 | 0.147 | +0.005800 | +3.95% |
| Dec 2017 | 19 | 9 | 8 | 2 | 0.148 | +0.010422 | +7.04% |
| Nov 2017 | 21 | 11 | 10 | 0 | 0.210 | -0.008030 | -3.82% |
| Oct 2017 | 21 | 10 | 10 | 1 | 0.210 | +0.003080 | +1.46% |
| Sep 2017 | 9 | 4 | 4 | 1 | 0.090 | +0.001440 | +1.60% |
| Total | 266 | 124 | 126 | 16 | 2.491 | +0.092319 | +3.71% |