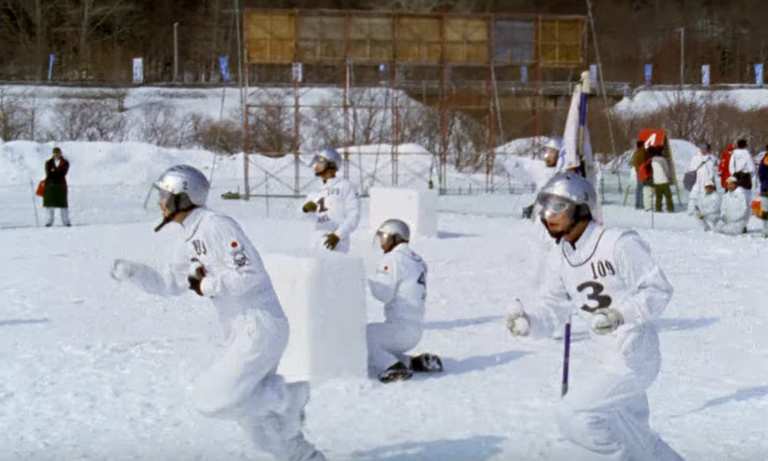 source
This is a sport in Japan that I had no idea it existed. Yukigassen is translated meaning a snowball war similar to paintball except using snowballs instead.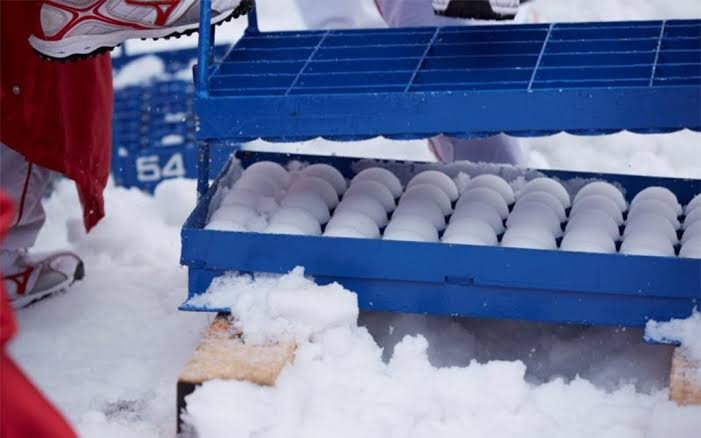 source
The matches are played on a court by two teams comprising of 7 players each. There are ice blocks or ice walls that give you cover from the other teams snow balls. The game involves capturing the flag like paintball and the aim is to not be hit by the snow balls otherwise you are eliminated from the game.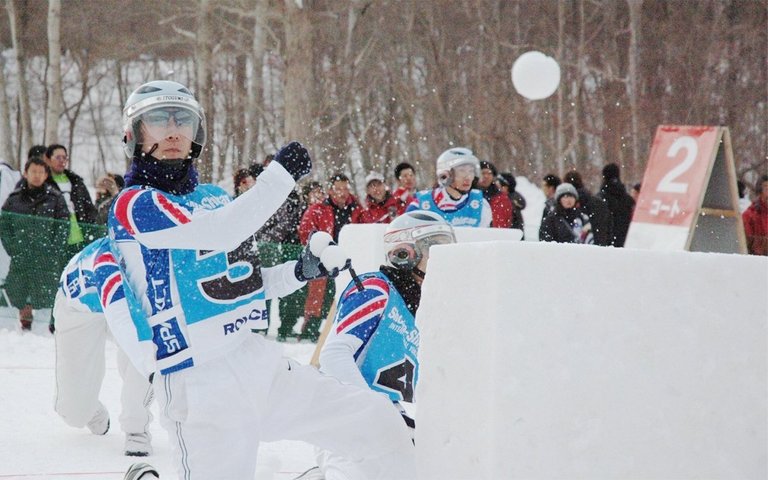 source
Each team is given 90 snow balls that are molded from a snow pressing machine so everyone has the same sized balls. I would guess that this game is fairly new and has been adapted from paintball. A cheaper version if you like as it is only played in cold climates that have snow.

source
The game is very popular and there are world championship events now involving Canada, Australia (lol), Finland, Norway, Russia ,America and Japan. Every country hosts an annual tournament selecting a team to represent them at the World and European championships.