Nextcolony: Auctioning my planet.(James)

Hope you all are enjoying the game and having a good time.
Today I come with intent of auctioning off one of my planet in the the game. Planet (James) located at -479/-375 is a common Copper planet having burn value of 12000 SD.
I have upgraded this planet and now planet have all mines at level 20. Level 20 mines means that without any research/boost this planet is producing resource that 2x value of the "chest" present in shop. Cost of chest in shop is 9.99 Steem , so you can say that planet is daily producing the resource equivalent to 2 chest i,e is 2*9.99 Steem =19.998 Steem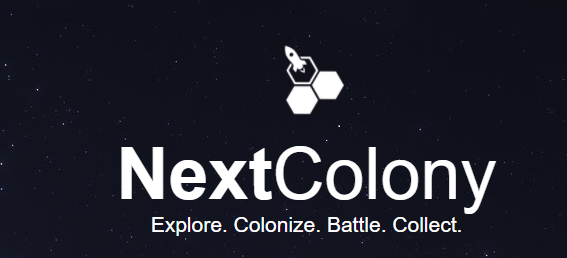 Not only at mines only, Research center is already in up grade to level 20. All the Depots are already lvl 18 and above.
Shipyard is also at level 20. And currently below ships are available in the planets. You can farm nearby inactive planets by using these ship.
Planet have 2 activated blueprint.
Carrier Bhun'il (it's counterpart blueprint i.e Carrier Unicorn cost 49 steem in shop.)
Corvette Najtar (It's equivalent Blueprint cost 4.99 steem in shop.)
| Ship | Count Stardust | Cost per ship | Total cost |
| --- | --- | --- | --- |
| BattlecruiserTiger | 6 | 99 | 594 |
| Corvette Crocus | 93 | 16 | 1488 |
| Corvette Najtar | 33 | 80 | 2640 |
| Cruiser Kent | 23 | 39 | 897 |
| Destroyer Rocket | 63 | 23 | 1449 |
| Frigate Quoron | 57 | 17 | 969 |
Why you should consider buying this planet?
If you are new player, then planet maxxed mine will you provide the ample amount of resource to advance in the game.
If you are old player with no resource worries, then you can use shipyard level 20 to produce some majestic ships. You can use market to sell these ships in lieu of stardust.
Auction rule of this planet.
I am starting the auction of this planet with base bid price of 30 Steem. Auction will end after this post payout. If there is no bid or bid is below 30 steem, then I can cancel the auction and keep the planet for myself.
I am keeping one "buy it now price" of 60 steem also. Somebody first to quote mote than 60 steem before post payout will win the planet/auction instantly.
I will deliver the planet , once I get the steem on my wallet.
Anyone resteeming this post and having more than 250 followers will get 20 SD .(opportunity is limited for first 25 users)
Best of luck in the game to all players.
---
Posted via Steemleo | A Decentralized Community for Investors
---
---