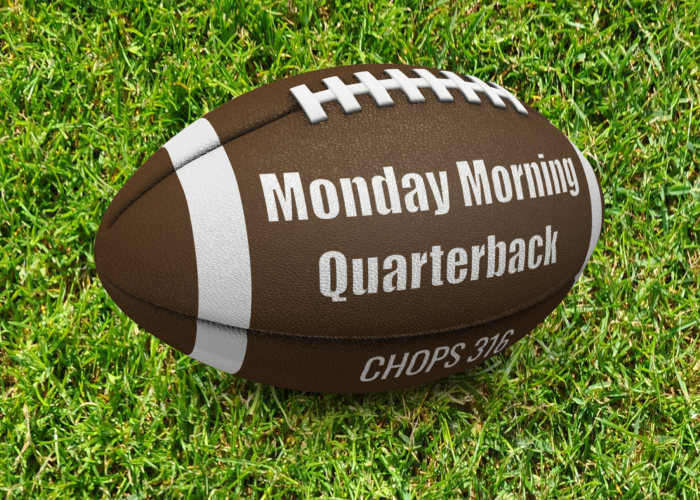 The ninth Sunday of the 2019 NFL season is in the books so here are the different thoughts and opinions I have on various things I witnessed this past weekend. It's Daylight Savings Time in the USA, but that extra hour of sleep didn't do some teams any good. Oh well, I enjoyed it. It'll be a bitch to give it back in the Spring.
Just remember I am a Dallas Cowboys fan and I'm extremely biased. Feel free to agree or disagree about anything mentioned here. All comments are welcome.

A win is a win but yeesh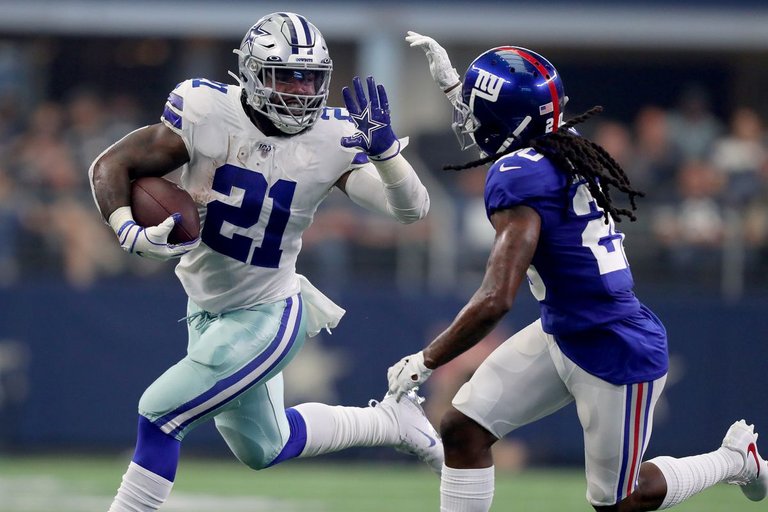 Zeke ran the ball well
Source
I really shouldn't complain after Dallas beat up the Giants 37-18 Monday night. I shouldn't, but I will.
The Cowboys had a bye last week after demolishing the Eagles. They looked great in that game so I foolishly believed they would build on that momentum with some great preparation during the bye and come out ready to hammer a lousy Giants team. Instead they looked like they spent the time off with their thumbs up their ass.
Slow starts have been the bane of this team the last several weeks and Monday night was no different. Penalties, turnovers and just a plain lack of energy plagued them throughout the first half. With a barely a minute left the Cowboys were losing 12-3. Dear lord it looked like the Jets debacle all over again.
Then somehow Dallas flipped the switch. A quick TD and a Giants turnover that led to a field goal let the Cowboys escape the first half with a slim 13-12 lead. Dallas made some big plays on offense and defense in the 4th quarter to turn this game into a rout, but honestly they should have been home free much earlier. You can get away with farting around against bad teams, but Dallas has some tough games ahead. They need to get their shit together and play for 4 quarters if they want to make the playoffs.
Let me give a shout out to two veterans who came through this week. TE Jason Witten caught 8 passes for 58 yards, a modest total but those catches helped keep drives alive. Nobody has as many career receptions against the Giants as Witten and after 16 seasons the Giants still can't figure out how to stop him.
LB Sean Lee lost his starting gig, but with Leighton Vander Esch hurt Lee stepped up. He made 11 solo tackles to help keep RB Saquon Barkley bottled up. Barkley only gained 28 yards on 14 carries. The "old" guys kept the Cowboys alive before they ran away with the game.

If it bleeds, we can kill it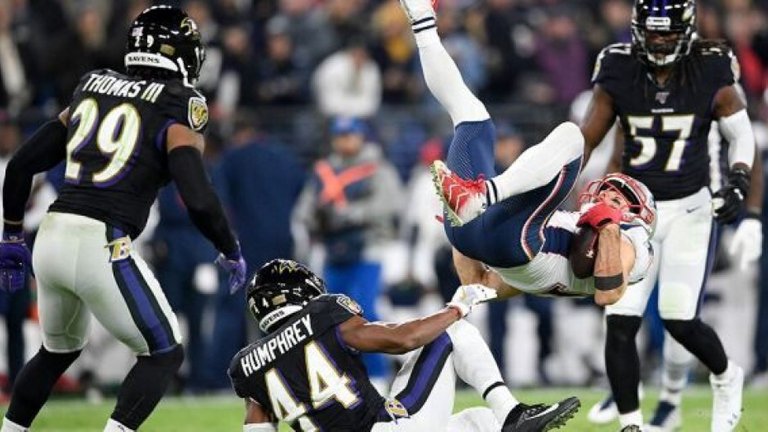 The Patriots were literally upended
Source
I was really looking forward to the Sunday Night game this week since the Patriots were traveling to Baltimore to face a real contending team for the first time all season. And the Ravens didn't disappoint as they laid a 37-20 whooping on New England. Undefeated no more, the Patriots fell to 8-1 as the Ravens improved to 6-2.
The Patriots defense had been excellent so far, but if they had shown any weakness it was against the run. If there is one thing the Ravens can do it is run the ball. Which they did all over New England, racking up more than 200 yards on the ground led by RB Mark Ingram (15 carries, 115 yards) and QB Lamar Jackson (16 carries, 61 yards, 2 TDs).
Jackson also made enough plays through the air (17/23, 163 yards, 1 TD) to keep the chains moving. Belichick is a master of confusing young quarterbacks, but Jackson's skillset is hard to scheme against. Take away his receivers, he'll find a running lane. Use a spy to close running lanes, he'll find a target to hit with a pass. You have to hope he is inaccurate with his passes or turns the ball over, neither of which Jackson did Sunday night.
All the running by the Ravens gave them a 37 to 23 lead in time of possession. That kept the defense fresh and QB Tom Brady off the field. Although Brady's numbers weren't bad (30/46, 285 yards, 1 TD, 1 INT), he is starting to show some age on the field. He doesn't look as sharp as the past and his interception was real ugly, he essentially threw the ball up in the middle of the field for anyone to grab. It reeked of desperation, something you rarely see from Brady. A costly fumble by WR Julien Edelman that was recovered and returned for a Baltimore TD didn't help the Patriots either.
The Patriots looked bad, but it was just one game on the road. Still we can dream the end of the Patriots dynasty is near. Even though the path to the Super Bowl will almost certainly run through New England again.

Jets vs. Dolphins … and the Bengals win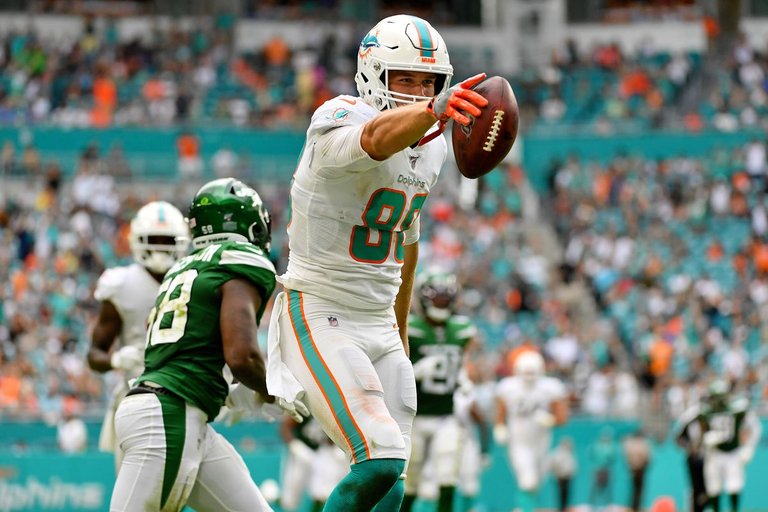 How dare you mess up the tank!
Source
I think it's fair to say no NFL team has ever embraced the art of tanking like the 2019 Miami Dolphins. The front office did its best to strip the roster of all its talent, yet they forgot one major sticking point: they had two games against the Jets on the schedule. Damn.
On Sunday the Jets traveled to Miami and accomplished something hardly anyone thought was possible. They lost to the Dolphins 26-18. Congrats Bengals, you've now taken the lead for the first pick of the 2020 draft!
Miami QB Ryan Fitzpatrick spent several seasons with the Jets and looked like a guy who wanted to get a measure of revenge against his former employer. With very little help from his running game (don't forget the Dolphins just traded RB Kenyan Drake to continue the tank), Fitzpatrick came out firing: 24/36 288 yards 3 TDs.
Yet these are the Dolphins, a team so bad even a good game from the QB doesn't necessarily mean victory. The Jets were more than happy to contribute with a missed field goal, a terrible goal line INT and a gift safety from a bad snap. The only thing that was missing was a butt-fumble.
Both teams now have a 1-7 record and while that was expected for Miami, it has to be crushing for the Jets. They spent big money to sign RB Le'Veon and LB C.J. Mosley in an attempt to jump start a return to relevancy. And now halfway through the schedule they have the same record as the team that shipped out most of its talent. How in the hell did this dumpster fire beat the Cowboys? That loss is going to haunt my dreams for a long time.

Da Bears? More like Da Cubs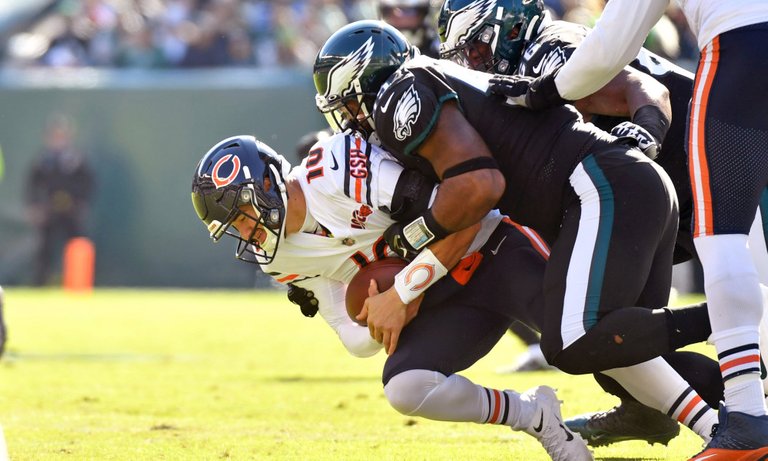 One of the Bears better plays in the first half.
Source
The Chicago Bears needed a win badly. A game against the up and down Eagles to avenge last year's double doink loss in the playoffs should have been the medicine to cure their ills. Instead they dropped a deuce in the City of Brotherly Love by losing to the birds 22-14. Believe me, the game wasn't as close as the score looks.
I can't find the words to describe how bad the Bears offense was in the first half. Abysmal? Awry? Vile? Deplorable? (Thanks Roget's Thesaurus!) Lets just go with nonexistent. The stats tell the story: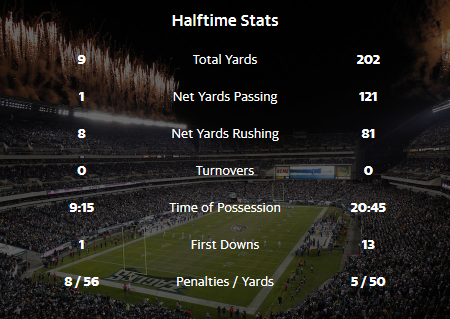 Nine total yards. One from net passing. Woof. The Bears one lonely first down came from an Eagles penalty. They nearly had more penalties than yards. Amazingly they were only down 12-0 at the half. At least the Bears defense showed up.
The Eagles took the second half kick-off and marched down the field to score a TD to take 19-0 lead. Game should have been over then and there, but Doug Pederson is still the Eagles head coach. Despite the fact he had a big lead and the running game was going well, he got pass happy with the offense. The Bears tightened up against the pass and a few quick three and outs gave the Bears a chance to comeback.
Philly's defense went into conservation mode early and let the Bears score a few TDs to make the score look better. That woke Pederson up and the Eagles held onto the ball for the last 8 minutes of the game with a 16 play drive.
The Eagles improve to 5-4 heading into their bye week. The Bears fell to 3-5 heading into next week's battle against the Lions to determine the cellar dweller of the NFC North.

Around the League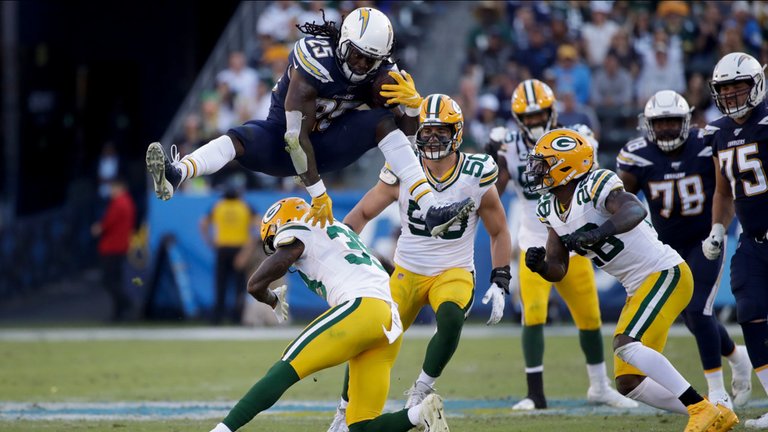 Up Up and Away!
Source
My God, what the hell happened to the Packers offense against the Chargers? The return of WR Davante Adams was supposed to be a shot in the arm for a team that was humming along just fine. Instead the Chargers ate their lunch in a 26-11 beating. QB Aaron Rodgers had a rare off game (23/35, 161 yards, 1 TD) yet the Packers only rushed the ball 11 times. Weird. The Packers only scrounged up 184 yards of total offense in the game, a lot of that coming in garbage time.
This game was the Chargers first win against the Packers in 35 years, ending a seven game winning streak by Green Bay. That's not a typo. Seriously the last time the Chargers beat them Dan Fouts was under center and Lynn Dickey started at QB for the Packers. If you remember those names well hah you are old. Don't worry, I remember those guys too.



OK Cleveland, we all know you guys were overrated but this is getting ridiculous. The Broncos backup QB Brandon Allen was making his first career start after riding the pine since being drafted by the Jaguars in 2016 yet still Denver was good enough to beat the Browns 24-19.
The Browns usually beat themselves with a ton of penalties and turnovers. However on Sunday they only had five penalties and zero turnovers. They also had little success in the red zone, 1 TD in five trips. All those field goals weren't enough. The Browns defense laid an egg with loads of missed tackles that turned average plays into huge gains. They also failed to pressure Allen into making mistakes.
The Browns let a golden opportunity to start to turn their season around slip right through their fingers to fall to 2-6. Sorry Cleveland, the playoffs aren't happening this year.



The Colts got another tough break when QB Jacoby Brissett left the game early with a knee injury, the Steelers took advantage to take a 26-24 victory in Pittsburgh. Colts backup QB Brian Hoyer played well (17/26, 168 yards, 3 TDs, 1 INT) for a guy who has only been with the team a few weeks, but turnovers and poor special teams play did Indianapolis in.
Hoyer's INT was returned for 96 yard TD by Safety Minkah Fitzpatrick and a fumble on a kickoff return setup a Steelers field goal. The Colts still could have won but K Adam Vinatieri missed an extra point and a potential game-winning 43 yard FG with less than a minute to play.
The Steelers season looked lost at 1-4, but three consecutive wins have evened out their record. They still have a bunch of winnable games on the schedule (Bengals, Browns twice, Jets, Cardinals) and still might avoid head coach Mike Tomlin's first losing season.



The Texans made their first ever road trip to London to take on Jacksonville. Jaguars head coach Doug Marrone tried to use a little psychological warfare to give his team an edge earlier in the week by telling the press all the potential pitfalls a trip to London can entail. Such as the long plane flight, the difficulty in handling the time change and the diarrhea English food gives players.
The Texans responded by pooping all over the Jaguars 26–3. Turns out talent trumps head games in the NFL. QB Deshaun Watson continued to make his case for a MVP award (22/28, 201 yards, 2 TDs) while RB Carlos Hyde ran over the Jags defense: 19 carries for 160 yards.
Houston's defense played great as well. Jags RB Leonard Fournette was held to a season low 40 rushing yards while QB Gardner Minshew was harassed into 4 turnovers (2 INTs, 2 fumbles). Maybe Nick Foles will be getting his job back after all.



Speaking of MVP candidates, Carolina RB Christian McCaffrey continued to build his case against the Titans. He rushed for 146 yards on 24 carries while hauling in three receptions for another twenty yards. He scored three TDs overall as the Panthers beat Tennessee 30-20.
When not getting battered by McCaffrey, the Titans didn't help their own cause with 11 penalties and 3 turnovers. On top of that K Ryan Succop missed all three of his field goal attempts. Too many mistakes for Tennessee to overcome in a game that should have been much closer.



The Vikings had a great opportunity to get a win in Kansas City with QB Patrick Mahomes still on the sideline. In true Minnesota fashion they blew it, losing 26-23.
The Vikings defense gave up a huge 91 yard TD run by RB Damien Williams and WR Tyreek Hill torched them all day long: 6 catches, 140 yards and 1 TD. Even without Mahomes the KC offense can still be explosive.
Minnesota QB Kirk Cousins threw 3 TD passes, but only completed 19 of his 38 pass attempts. Give the KC defense credit for bottling up RB Dalvin Cook with only 71 yards gained on 21 carries. With the Packers loss the Vikings lost a golden opportunity to tie for the division lead.



The Seahawks improved to 7-2 with a 40-34 overtime win at home against the Buccaneers, but they needed a herculean effort by QB Russell Wilson to do it. Wilson threw for 378 yards with 5 TD passes and no INTs. WRs Tyler Lockett (13 catches, 152 yards, 2 TDs) and D.K. Metcalf (6 catches, 123 yards, 1 TD) were his favorite targets.
The Seahawks keep winning, but just barely against poor competition. And that's with Wilson having a career year. We'll see how they handle the undefeated 49ers next week.



After five consecutive road games, the Raiders celebrated their return to Oakland by beating the Lions 31-24. QB Derek Carr played well (20/31, 289 yards, 2 TDs) with the support of RB Joshua Jacobs on the ground: 28 carries for 120 yards with 2 TDs. The Raiders are now 4-4 and looking ahead on the schedule they have a bunch of winnable games. They could be wild card contenders.
Earlier in the season I didn't know what to make of the Lions. Now halfway through the season I do: they aren't that good. QB Matthew Stafford threw for 406 yards and 3 TDs, but injuries have left him very little help in the running game. Plus the defense has been terrible. Head coach Matt Patricia was supposed to fix that, but the Lions currently rank 25th in total defense. At least it's balanced, they are 27th against the pass and 25th against the run. In other words no matter what your game plan is against Detroit you will succeed.



Hopefully you have recovered from the stress of daylight savings time better than the Packers. Let me know your thought on Week 9.