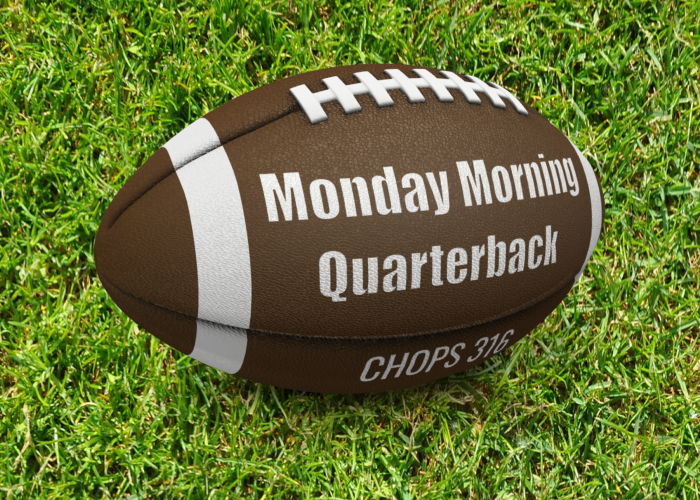 2020 has been a fun year so far, hasn't it? No matter the NFL has finally come back and that means the return of my Monday Morning Quarterback posts! Please hold your applause, you're making me blush.
There was a time earlier this year when the NFL season was in doubt. I wasn't worried because I worked the math out: Money > Covid. The NFL is all about the dollars and as long as there is money on the table we will have football. Money is also the reason we now have a team based in Las Vegas and a team in Washington D.C. with no name. Funny how that works some times.
The return of NFL action means my Sundays are now booked until we hit Super Bowl LV in February because I am a responsible person who takes social distancing seriously. It has nothing to do with the fact that I enjoy yelling at my television more than I like interacting with society.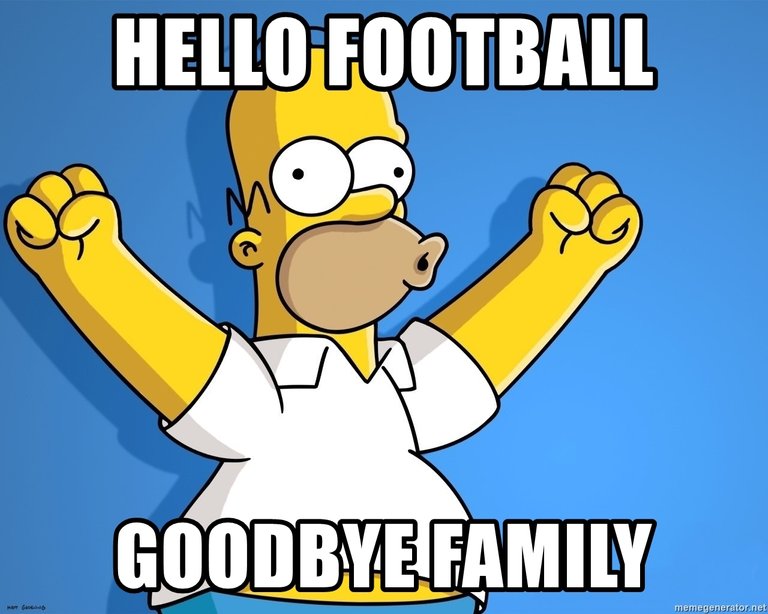 If you are a new reader of this series just remember I am a Dallas Cowboys fan and I'm extremely biased. Feel free to agree or disagree about anything mentioned here. All comments are welcome. Not necessarily respected, but welcome just the same.

L.A. Story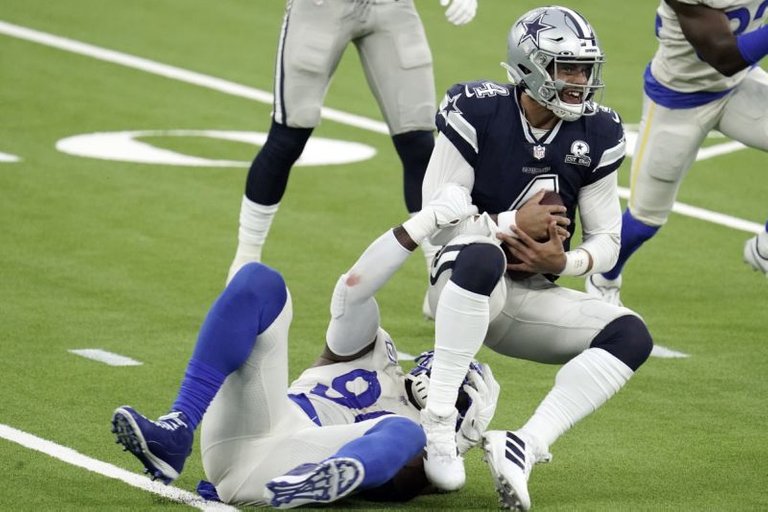 This wasn't the right time to take a break Dak!
Source
The Dallas Cowboys traveled to America's hellhole (Los Angeles, CA for my international readers) to open up the brand spanking new SoFi Stadium against the L.A. Rams Sunday night. Being the gracious guests Dallas dropped the contest 20-17 to L.A. Way to kick off the Mike McCarthy era boys!
With a limited training camp and zero pre-season games I didn't know what to expect from the Cowboys considering they have a new Head Coach in Mike McCarthy, which means new playbooks. Plus the defense has a lot of new faces that have to get used to playing together. Based on this week's game the team still needs time to work out the kinks.
The Rams took the opening kickoff and drove quickly down the field for a TD. The Dallas defense barely had time to blink before the Rams were in the endzone. Dallas made a few first downs with their first possession, but ended up punting. The Rams drove straight down the field again and looked they were going to go up by two TDs early when the Cowboys finally woke up to stop L.A. in the red zone. Ram's kicker Sam Sloman doinked an easy 29 yard FG attempt to keep the game from getting out of hand early.
The Cowboys scored a TD on their second possession when RB Zeke Elliott turned a short pass into a 19-yard TD reception. The Rams continued driving the rock down the field the entire first half, but the Cowboys defense managed to hold them to FG's. Dallas scored another TD right before the half on a 1-yard Elliott rush to take a 14-13 lead into halftime.
The Rams seemed to kick the Cowboys ass the entire first half but still trailed by a point. The difference was red zone production. The Cowboys scored to two TD's in their two trips while the Rams only managed 1 TD in four opportunities. This would change in the second half. The Rams only made one red zone trip after halftime yet they made it count with a 2-yard TD run by RB Malcolm Brown. The Cowboys made two trips inside the twenty but only came away with one FG.
Two controversial plays hurt Dallas. The first was a decision by Mike McCarthy to go for it on 4th and 3 on the Rams 10-yard line with about 7 minutes remaining in the 4th quarter. Trailing by three, a FG would have tied the game at 20. QB Dak Prescott hit rookie WR CeeDee Lamb with a pass, but the rookie didn't run his route deep enough and Dallas turned the ball over on downs.
The attempt failed, but I though McCarthy made the right call. Dallas should have converted. Even though they didn't there was still plenty of time left on the clock and the Cowboys had all of their timeouts. I like it when coaches are aggressive, especially on the road.
The second controversial play occurred in the final minute of the game. Dallas had the ball deep in their own territory and still needed a FG to tie the game. Prescott hit WR Michael Gallup with a beautiful bomb deep into Rams territory that would have put them into FG range. However the pass was called back by an offensive pass interference penalty. Horseshit. Gallup and Rams CB Jalen Ramsey were hand fighting down the field and while Gallup did hold off Ramsey a bit, he never extended his arm to push off. It was a terrible call. I know, I'm biased but commentator Cris Collinsworth and whoever the hell is NBC's official in the booth agreed.
The Cowboys played a good game, but it wasn't good enough. The defense struggled mightily at times, yet despite giving up tons of yards didn't give up tons of points. LB Aldon Smith played well. He recorded a sack and pressured Goff into throwing an INT. The offense moved the ball most of the night, but never made any big plays. At least not any that weren't called back by terrible officiating. That is my biggest complaint on the game, the Cowboys didn't take enough shots down the field. QB Dak Prescott (25/39, 266 yards, 1 TD), RB Zeke Elliott (22 carries, 96 yards, 1 rushing TD, 3 receptions, 31 yards, 1 receiving TD) and WR Amari Cooper (10 receptions, 81 yards) all had good games, but like I said not good enough.
The Rams offense looked much improved over last season. QB Jared Goff (20/31, 275 yards, 1 INT) got rid of the ball quickly to avoid the pass rush, mainly connecting with WR Robert Woods (6 receptions, 105 yards). RB Malcolm Brown (18 carries, 79 yards, 2 TDs) led a rushing attack that totaled 153 yards on the ground.
Before I move on to the rest of the league, have you seen the Rams new logo? Have a look: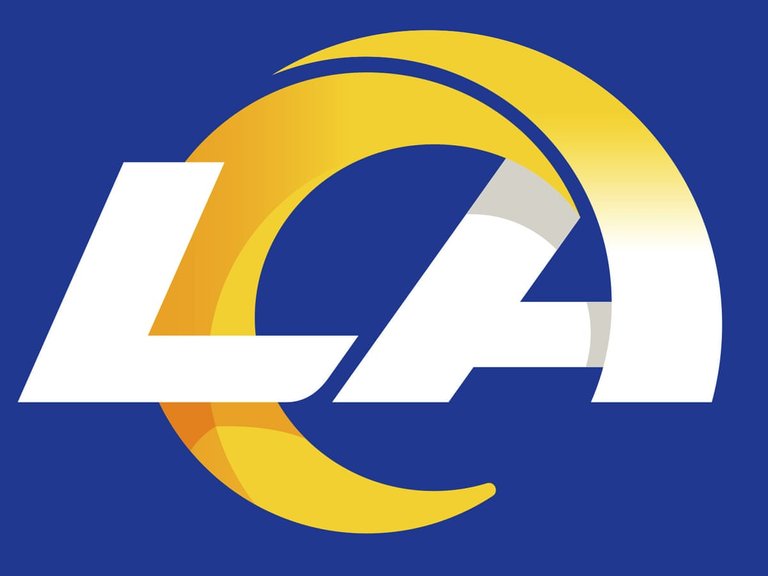 Can you believe somebody got paid to make this crap?

Gronk, I have a feeling we're not in New England anymore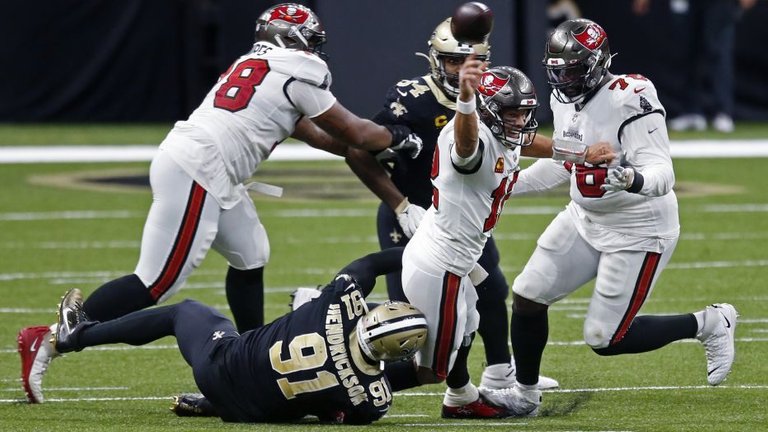 Wonder if Brady is second guessing leaving the AFC East
Source
Probably the most anticipated event of Week One was the debut of QB Tom Brady and TE Rob Gronkowski in Tampa Bay Buccaneer uniforms. Let the Super Bowl hype train run wild in Tampa! Well maybe we should pump the brakes a bit.
The Super Bowl dreams of Buccaneer fans received a quick reality check as the Bucs rolled into the Superdome and lost 34-23 to the New Orleans Saints.
After the Saints received the kickoff and quickly went three & out, Tom Brady strode onto the turf and drove the Bucs towards the endzone. He capped off the drive with a 2-yard QB sneak for a TD. It was pretty much downhill for the Bucs from there on.
Honestly we shouldn't have expected more from Tampa in Week One. For the first time in 20 years Brady has to deal with a new head coach, a new playbook, new teammates, etc. and he has to do it without the benefit of a proper training camp or pre-season games. That's tough to overcome for even the best QBs. The fact that Tampa had to play on the road to face one of the top teams in the NFC didn't help either. Finally his top WR Mike Evans limped into the game with a lingering hamstring issue and was non-factor most of the afternoon.
All that being said, in the past Tom Brady could overcome these problems. He had great talent and was supported by well coached teammates. Those days are long gone. By NFL standards Brady is an old, old man and his talent isn't at the same level anymore. He needs help from his supporting cast.
Two plays stick out the most to emphasize this point. Brady threw his first INT when Mike Evans gave up on a route half way into it. The pass carried on to where Evans was supposed to be and was easily picked off by the Saints. You could feel Brady's death stare through the TV screen.
The second play occurred late in the game. The Saints scored a TD and the Bucs committed a facemask penalty that was tacked onto the kickoff. With a very short field in front of them the Saints kicked a little pop-up which they recovered when two Bucs ran into each other. Incredibly poor execution by the Bucs, which was a major issue throughout the game.
Tom Brady's stat line wasn't bad: 23/36, 239 yards, 2 TDs, 2 INTS, 1 rushing TD. One of his INTs was Evans fault, but the other was a bad decision by Tom. He didn't get much help from an ineffective ground attack, RB Ronald Jones couldn't get going (17 carries, 66 yards) and newly acquired RB Leonard Fournette (5 carries, 5 yards) just took up space on the field.
WR Chris Godwin (6 receptions, 79 yards) and WR Scott Miller (5 receptions, 73 yards) led the receiving corp. The return of TE Gronk went thunk with a lousy game (2 receptions, 11 yards). Gronk looked slow and lost.
I've crapped all over the Buccaneers here, but there is hope for this season. The execution should improve with more practice time and a healthy Mike Evans will make a world of difference. Plus there will be easier matchups on the schedule. I think the Bucs will make the playoffs, but Week One showed there needs to be substantial improvement. Old man Brady can't carry a squad as he sometimes did in the past.
Oh man, I forgot about the Saints! Yes they played as well. The defense looked good, but the offense wasn't the high powered machine we've come to expect inside the Superdome. QB Drew Brees is only slightly less old than Tom Brady and he did not light up the dome: 18/30, 160 yards, 2 TDs.
WR Michael Thomas, who caught a NFL record 149 passes last year, was held to three catches for 17 yards. The Bucs defense did a number on him. TE Jared Cook (5 receptions, 80 yards) and RB Alvin Kamara (5 receptions, 51 yards, 1 TD) picked up the slack. While Kamara had a good game through the air, he was stuffed on the ground: 12 carries, 16 yards, 1 TD.
Even though the Saints offense looked like it was stuck in second gear, they still put up 34 points. As the season continues I'm sure the Saints will get the offense rolling again. Then they can make the playoffs and discover a new way to miss out on the Super Bowl.

I watched a football game and the team had no name, it felt good to watch the Eagles lose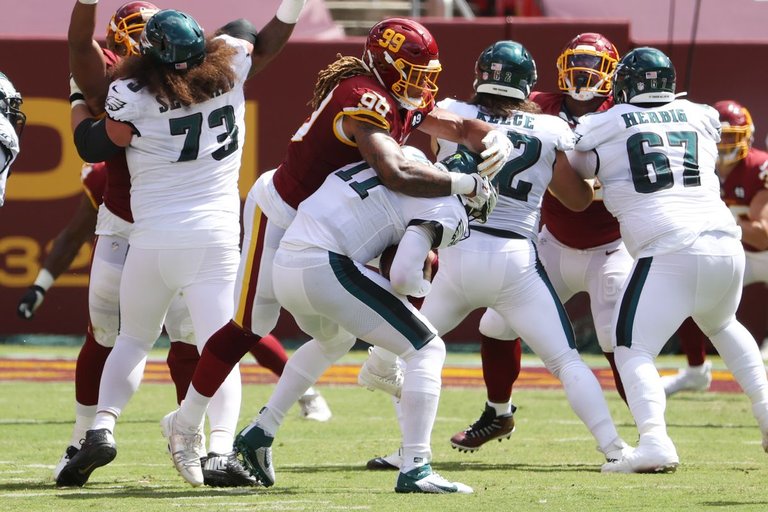 I guess Carson Wentz needed a hug
Source
If you know the song referenced in the title of this section well than ha! You are old! Or maybe you just have good taste in music. Either way don't fret, I'm in the same boat.
I can't be the only one who finds it hilarious every time I see "Washington Football Team". Good luck to the former Skins in picking a new franchise moniker that doesn't piss somebody off these days. Personally I think if they want accurately portray their hometown the nickname should be "Washington Cesspools". Catchy.
The team with no name played like a team with no game early on, but stormed back from a 17-0 deficit to defeat the Philadelphia Eagles 27-17.
Eagles head coach Doug Pederson is so dumb I'll never be able to explain how he managed to win a Super Bowl. The Eagles entered this game with an offensive line ravaged by injuries and starting RB Miles Sanders didn't suit up. Washington isn't good at much, but they can rush a passer.
Pederson tempted fate early on by having his QB Carson Wentz chuck the football down the field. It worked initially. Wentz hit a few big throws and the Eagles raced out to a 17-0 lead in the second quarter. Washington meanwhile couldn't move the ball at all. The offense was pathetic and that's me putting it nicely.
Then fate caught up with Philadelphia because they got greedy. Up by 17 they received a punt on their own 28-yard line with less than 2 minutes left in the first half. The smart thing to do would be to run out the clock since the Eagles were going to receive the second half kickoff. Obviously that isn't what the Eagles did, the hint was the word "smart". Wentz started chucking the ball again and threw an INT. The turnover breathed life into the no-names and they took advantage of the short field to score their first TD. 17-7 at the half.
The Eagles made no adjustments at halftime and came back out throwing the rock. By this point the no-names figured out the game plan and teed off on Wentz. He was sacked eight times total. Washington still struggled on offense, but Wentz threw another INT to set up Washington with another short field TD. The no-names were back in the game.
Doug Pederson refused to see the obvious and kept dialing up more big passing plays. Washington snuffed them out and forced the Eagles to punt multiple times with three and outs. The no-names tacked on 13 more points to come from behind for the 27-17 victory. All six of the no-names scoring drives started in Eagles territory.
This was an embarrassing loss for the birds. Blowing a big lead against a bad team is one thing, helping them do it with stupid play calling and turnovers is comical. Pederson refused to change his strategy despite the fact that the Washington defense started to beat the hell out of his QB and they couldn't move the ball. Carson Wentz didn't aid matters by holding on to the ball too long and refusing to throw the ball away.
Wentz completed 24/42 passes for 270 yards with 2 TDs and 2 INTs. Most of his production came in the first half. He spread the ball around with TE Dallas Goedert being his favorite target: 8 receptions, 101 yards, 1 TD. The Eagles used a running back committee without Miles Sanders and it was ineffective: 17 rushes for 57 yards.
Washington's offense wasn't good, but they took advantage of field position and turnovers to put points on the board. QB Dwayne Hoskins wasn't sharp and his stats were pedestrian: 17/31, 178 yards, 1 TD. The best thing he did was not turn the ball over. He received little help from his running back committee that rushed the ball 36 times for only 80 yards. The fact that the no-names put up 27 points with only 258 yards of total offense shows how much help they got from the Eagles ineptitude.
Congrats to no-names head coach Ron Rivera for picking up his first win in Washington. Rivera is currently being treated for cancer but is still leading his squad. Tough son of a bitch.

The Black and Blue Division
Aaron Rodgers was fired up
Source
Back in the day the NFC Central (now called the NFC North) was known as the Black and Blue Division because of the bruising defenses of the Packers, Bears, Vikings and Lions that usually played in freezing temperatures. The title doesn't really fit anymore but to hell with it, I'm a sucker for nostalgia.
This season kicked off with two NFC North matchups: Green Bay Packers at the Minnesota Vikings and Chicago Bears at the Detroit Lions. Things haven't changed much in the NFC North. QB Aaron Rodgers can still torch a defense and the Lions can still blow any lead.
Let's start with Aaron Rodgers. The Packers went 13-3 last year despite the fact Rodgers had what for him was a sub-par season. His biggest issue seemed to be lack of weapons. The Packers have one great WR in Davante Adams, but the rest of the receiving corp is made up of guys nobody outside of Wisconsin knows.
The Packers had an excellent chance to remedy this problem in what was called the best draft in a generation for WRs. Instead with their first pick they chose QB Jordan Love. In fact they took zero WRs with their next 5 picks.
You think Aaron Rodgers, who is ready to win a Super Bowl now, was happy the Green Bay front office decided not to get him any help but instead to draft his possible replacement? Rodgers is known as a very emotional guy and I guarantee he was pissed off.
Luckily for Packers fans he decided to take out his anger on the Vikings. He absolutely shredded the Vikings defense (32/44, 364 yards, 4 TDs) to lead the Pack to a 43-34 victory over Minnesota. Don't be fooled by the final score, the Vikings put up most of their points in garbage time.
Rodgers took advantage of his one WR weapon by connecting with Davante Adams 14 times for 156 yards and 2 TDs. He received help from the Packers running back committee in the form of 32 rushes for 158 yards with 1 TD.
The Vikings like to run the ball but that's hard to do when your defense gives up TD after TD. The game script took the ball out of RB Dalvin Cook's hands, yet he was effective when he did get the rock: 12 carries, 50 yards, 2 TDs. QB Kirk Cousins had ok stats (19/25, 259 yards, 2 TDs, 1 INT) but most of his production occurred after the game was out of hand.
The Vikings traded one of their big weapons in WR Stefon Diggs in the offseason. Minnesota's defense needs to step up because they don't have the firepower to compete in shootouts.
Now on to the oh so woeful Detroit Lions. Good grief this franchise can't do anything right. Well they can for a few quarters, but four is just too many for them.
The Lions held a 23-6 lead after three quarters at home against the Bears. They ran the ball well, they threw the ball well and on defense they shut down Bears QB Mitch Trubisky. Then the 4th quarter started and everything went to hell.
QB Matthew Stafford threw an INT, K Matt Prater missed a FG attempt and the defense suddenly couldn't stop Trubisky. The Bears stormed back to score 21 unanswered points and take a 27-23 lead. Yet the Lions had one last chance. With a hair under two minutes left in the game, the Lions made one final drive from their own 25-yard line. Stafford got them to the Bears 16-yard line with time left for one last play.
Then this happened.

That one is going to hurt for a while.
QB Matthew Stafford had a decent game (24/42, 297 yards, 1 TD, 1 INT) and the ageless RB Adrian Peterson rushed the ball 14 times for 93 yards.
QB Mitch Trubisky looked bad most of the game, but salvaged his day with a strong 4th quarter: 20/36, 242 yards, 3 TDs. The Bears are another team using a running back committee and on Sunday it was effective: 28 rushes for 149 yards.
I'd say it comes as no surprise that this the Packers Division to lose.

Around the League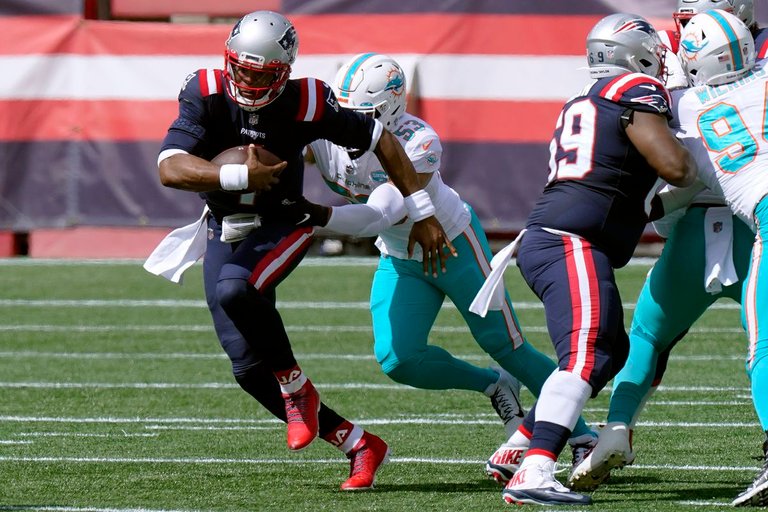 The Cam Express got rolling early and often
Source
Cam Newton showed he's not dead yet by rushing for 75 yards and 2 TDs on 15 carries to lead the New England Patriots to a 21-11 win over the Miami Dolphins. Oh right, he threw the ball a little as well. He is the QB after all. 15/19 for 155 yards isn't going to make anybody forget about Tom Brady but his legs still make him dangerous. His passing stats should improve as he gets more time to learn the Patriots playbook.
Everybody seems ready to write off the Patriots, but I wouldn't jump the gun yet. New England still has a very good defense and at this point in their careers Newton is more dangerous than Brady as long as he can run. Plus nobody is sure when Bill Belichick's deal with the devil is set to expire.
Miami QB Ryan Fiztpatrick had a day to forget: 20/30, 191 yards, 3 INTs. Is it too early to look for Tua to start warming up?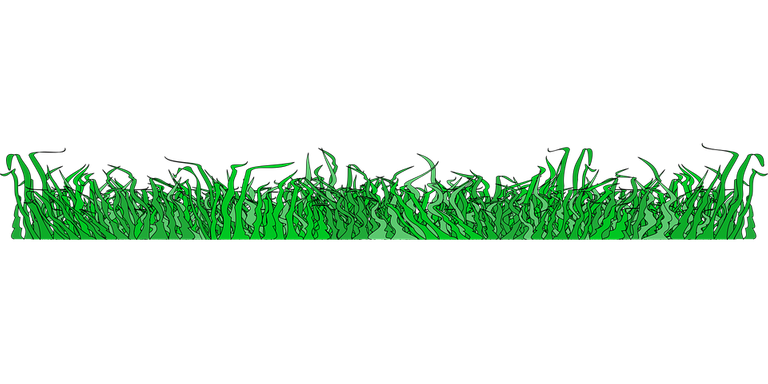 The Seattle Seahawks hit the ground running and didn't stop until they came away with a 38-25 win over the Atlanta Falcons. QB Russell Wilson was superb (31/35, 322 yards, 4 TDs) and also led the team in rushing with 29 yards on 7 carries. Seattle is a Super Bowl contender as long as Wilson is healthy.
What team besides the Atlanta Falcons could have a 450 yard passer ( QB Matt Ryan) and three one hundred plus yard WRs (Julio Jones, Calvin Ridley, Russell Gage) and still lose by nearly 2 TDs at home? The Falcons have been squandering talent since their Super Bowl choke job and if they don't turn things around quick I don't see how head coach Dan Quinn can keep his job.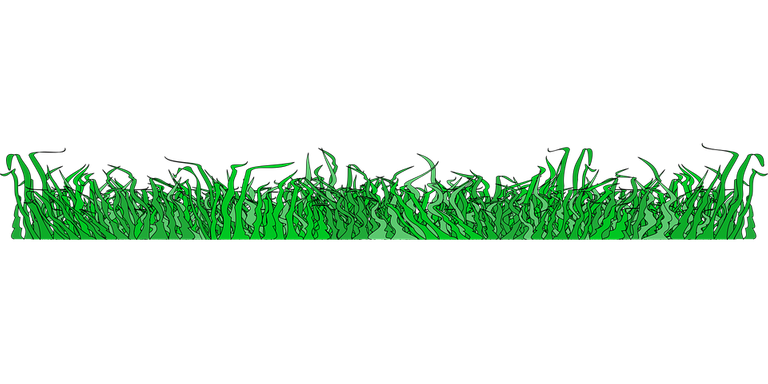 Many people think the Buffalo Bills are the heir apparent of the AFC East since Tom Brady bolted to Tampa. They got the season of on the right foot with a decisive 27-17 win over the N.Y. Jets. Bills QB Josh Allen came out firing and had a huge game: 33/46, 312 yards, 2 TDs in the air and 14 carries, 57 yards 1 TD on the ground. His new WR Stefon Diggs chipped in with eight catches for 86 yards.
I like Allen a lot, but he still needs to clean up his game. He could have had an even greater game if he didn't miss wide open receivers several times in the endzone. He also fumbled the ball twice. Allen's throwing mechanics get out of whack when he is on the run, which is most of the time. Like I said, I like him a lot yet if the Bills are going to be legit contenders he still needs to fix a few issues.
Jets RB Le'Veon Bell rushed the rock 6 times for 14 yards before hurting his hamstring. Reports say he is going to miss at least a few weeks. Wow, Bell's career has gone from the penthouse to the outhouse like he had a rocket strapped to his ass.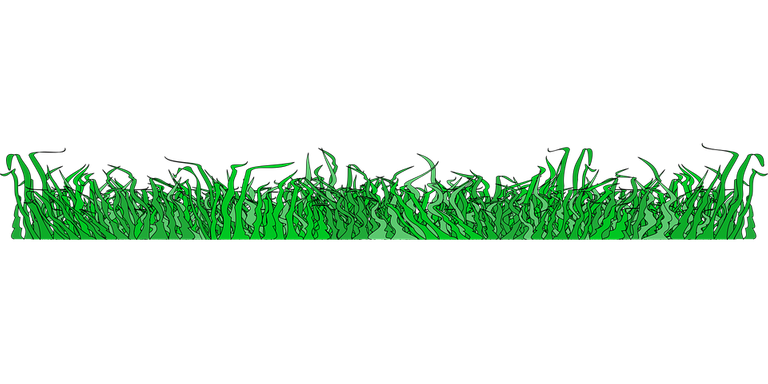 The Las Vegas Raiders (man it is going to take a long time to get used to that name) traveled across the country to beat the Carolina Panthers 34-30 in Charlotte. Raiders head coach John Gruden came in with a balanced game plan and his offense delivered. RB Joshua Jacobs (25 carries, 93 yards, 3 TDs) delivered in the red zone and QB Derek Carr (22/30, 239 yards 1 TD) had a solid game. Of course the Panthers defense is pretty bad. The Raiders next three games are against the Saints, Patriots and Bills. We'll have a better idea of how legit the Raiders offense is after that stretch.
The Panthers are poor on defense, but the offense has weapons. New QB Teddy Bridgewater had a good game (22/34, 270 yards, 1 TD) with WR Robbie Anderson (6 receptions, 115 yards, 1 TD) being his biggest beneficiary. RB Christian McCaffrey had his usual big game: 23 carries, 96 yards, 2 TDs on the ground and 3 receptions, 38 yards in the air.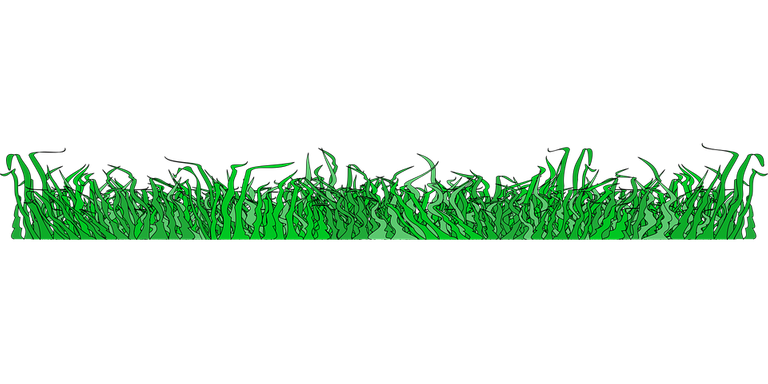 The Jacksonville Jaguars are supposed to be tanking this year, but they already screwed up with a 27-20 victory over the Colts. Apparently QB Gardner Minshew didn't get the tanking memo, he completed 19/20 for 173 yards and three TDs.
The Colts signed QB Philip Rivers with hopes of contending this season. Didn't they ever watch him play for the Chargers? Sure he can put up numbers (36/46, 363 yards, 1 TD, 2 INTs) but his turnovers are usually killers. This week his picks set up the Jaguars for ten points, really painful in a seven point loss. If the loss wasn't bad enough, RB Marlon Mack tore his Achilles and will miss the rest of the year.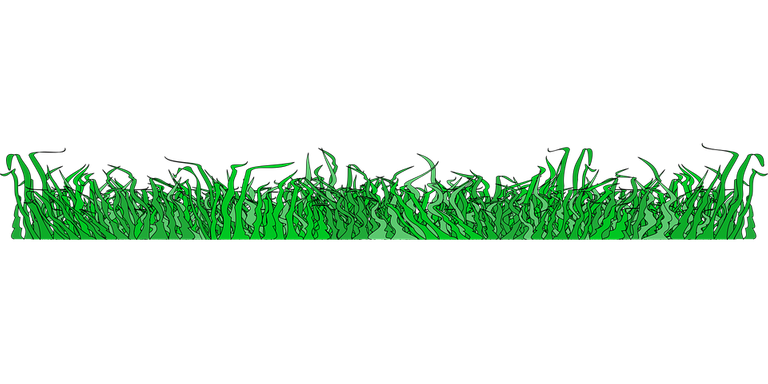 The Baltimore Ravens crushed the Cleveland Browns 38-6. Not much to say here, the Ravens are really good and the Browns are really bad. What else is new. Ravens QB Lamar Jackson had his usual big numbers: 20/25, 275 yards, 3 TDs. He also ran the ball for 45 yards on seven carries.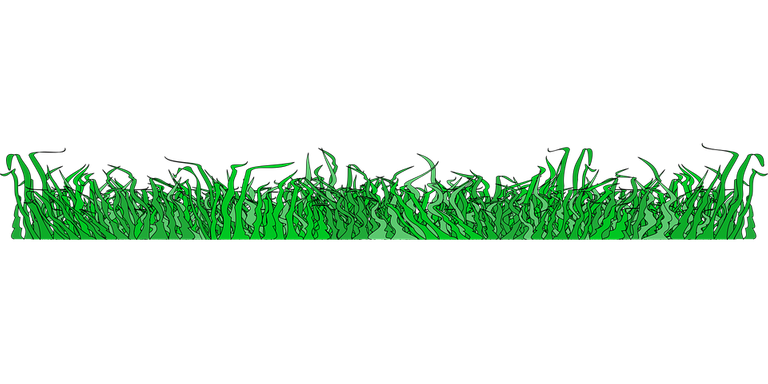 The Arizona Cardinals announced they plan on being contenders this year by defeating the defending NFC champs San Francisco 49ers 24-20. Cardinals QB Kyler Murray did a fine impersonation of Lamar Jackson (26/40, 230 yards, 1 TD, 1 INT in the air and 13 rushes for 91 yards and a TD on the ground). If Murray takes a step forward this year like Jackson did last year the Cardinals will be contenders.
The Cardinals traded for WR DeAndre Hopkins in the offseason and rewarded him with a record-breaking contract. He paid immediate dividends on Sunday: 14 catches for 151 yards.
It was a rough home opener for the 49ers. The offense was OK in the first half, but fell apart in the second half after TE George Kittle hurt his knee. With WR Deebo Samuel out with an injury the Niners don't have many receiving threats right now. QB Jimmy Garoppolo did what he could with his cast of characters (19/33, 259 yards, 2 TDs) mainly using RB Raheem Mostert (4 receptions, 95 yards, 1 TD) through the air. The stout Niners defense faded as the game wore on, wearing themselves out chasing Kyler Murray over the field.
The NFC West is going to be a dog fight this year.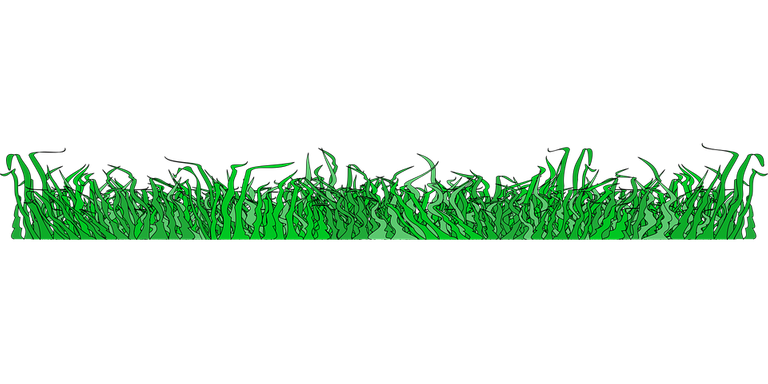 The Cincinnati Bengals celebrated the arrival of franchise savior QB Joe Burrow by doing what they do best: losing 16-13 to the L.A. Chargers. The Bengals actually had a 13-6 lead after the third quarter, but they couldn't hold it.
The Bengals had a chance to send the game into overtime with a last second 31 yard FG attempt, but K Randy Bullock shanked the kick and injured himself in the process. That last play pretty much sums up the history of the Bungles. Joe Burrow had a better game on the ground (8 carries, 46 yards, 1 TD) than he did through the air (23/36, 193 yards, 1 INT).
It's a good thing for Chargers fans that they won this game because I don't know how many more they are going to win this season. They were led by the running attack on offense with RB Austin Ekeler (19 carries 84 yards) and RB Joshua Kelley (12 carries, 60 yards, 1 TD) having nice games. But the Bengals have a lousy defense so we will see how they hold up going forward.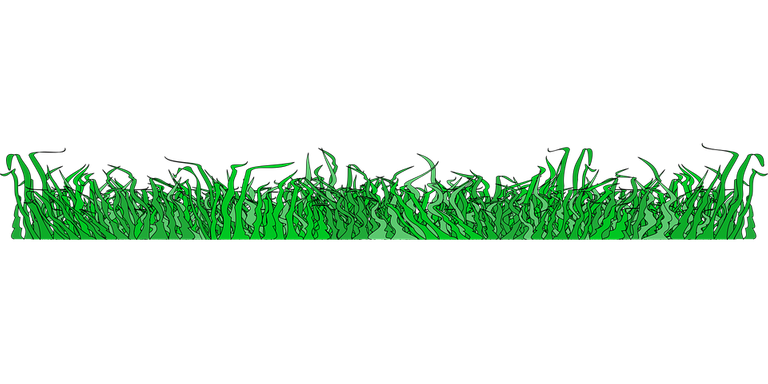 Opening weekend finished up with a Monday Night Double Header. The Pittsburgh Steelers defeated the New York Giants in the first game 26-16. The Steelers offense started slowly, not surprising since QB Ben Roethlisberger was making his first start since Week Two last season, but once it got going the Giants couldn't stop them.
Big Ben made a nice return (21/32, 229 yards, 3 TDs) and JuJu Smith-Schuster was glad to see him return (6 receptions, 69 yards, 2 TDs). Steelers RB James Connor went down early (6 carries, 9 yards) but his backup Benny Snell Jr. quickly picked up the slack (19 carries, 113 yards).
The Steelers defense schemed to stop Giants RB Saquon Barkley. Since Barkley only ran for 6 yards (6!) on 15 carries I'd say the scheme worked. Barkley did catch 6 passes for 60 yards. QB Daniel Jones made some nice passes (26/41, 279 yards, 2 TDs, 2 INTs) but his turnovers were killers. Jones is a turnover machine and the Giants don't have the talent to overcome that.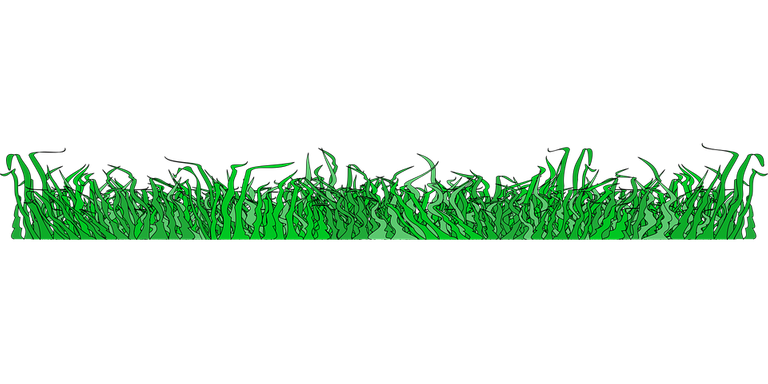 The second game of the Monday Night double header saw the Tennessee Titans squeak by the Denver Broncos 16-14 in Denver. The Titans should have won much easier, but once again they were struck by the dreaded curse of the kicker!
Last season Tennessee had a revolving door of kickers who were lousy at best. The Titans only converted 8 FGs last year in 18 attempts. I'm sure they figured that they solved the problem this year by signing former Patriots K Stephen Gostkowski. Except Gostkowski missed his first three attempts Monday night, and for good measure he missed an extra point too. Woof.
However Gostkowski redeemed himself (kind of, I guess) by knocking in a 25-yard chip shot with 20 seconds left to give the Titans the win. His horrendous kicks nearly wasted good performances by QB Ryan Tannehill (29/43, 249 yards, 2 TDs), RB Derrick Henry (31 carries, 116 yards) and WR Corey Davis (7 receptions, 101 yards).
The Broncos are a sleeper pick for many people this year, but I don't see it. Especially since they lost LB Von Miller to injury. 2nd year QB Drew Lock completed 22/31 passes for 216 yards and a TD. Newly acquired RB Melvin Gordon carried the ball 15 times for 78 yards and a TD.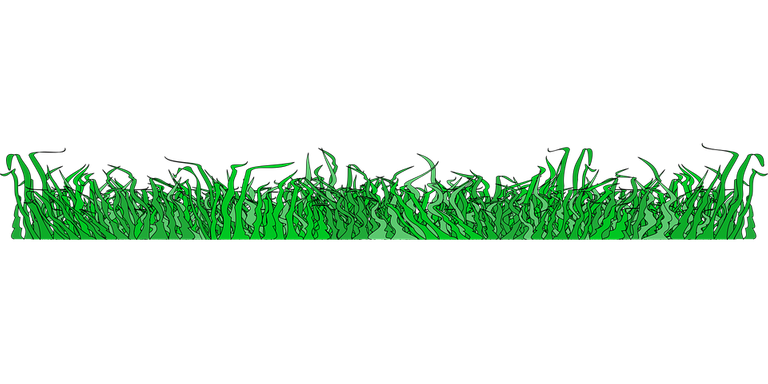 The NFL issued a warning on Monday to all teams about the proper wearing of masks on the sidelines. The warning threatened "accountability measures" for not complying, whatever the hell that means. The teams should tell the league to shove their warnings up their ass.
Every team from top to bottom is continuously being tested for Covid. If it is that "dangerous" to not wear a mask on the sideline then why is the league even playing? You know why. Money. This merely a public relations move by the NFL. Like they give a damn about anyone's health.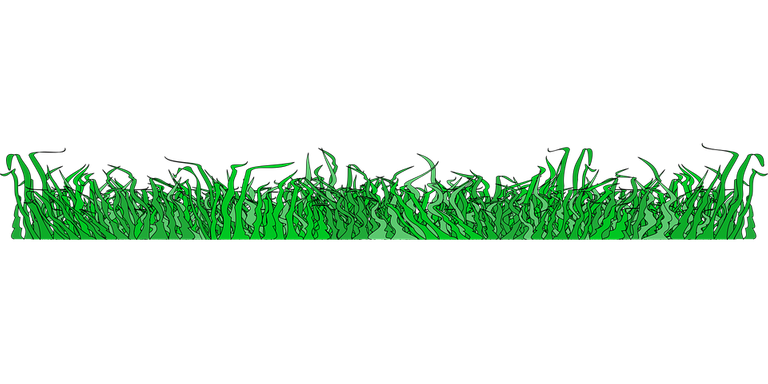 Well that's a wrap for Week One. How did your favorite team do? Are you dreaming of a Super Bowl title or are you wallowing in despair? Both? Neither? Maybe somewhere in the middle? Whatever the case feel free to leave a comment.
Thanks for stopping by and taking the time to read. I appreciate it. Even if you are an Eagles fan.