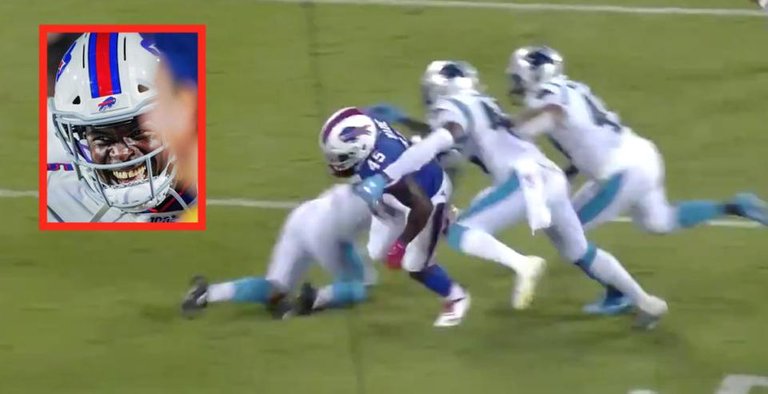 source
Christian Wade has recently made the move from Rugby Union to American Football and depending on how he does more may follow. I think the biggest handicap is getting to grips with the rules as the games are so different. I don't fancy his chances and see it as less than fifty fifty.
Wade wasn't a rugby superstar, but was an England International for only two games and kind of disappeared after that as there were other players better then him. He had a great side step and loads of pace and was lacking in other areas like defence. What went against him was his height and only being 5 ft 8 was rather small. In American Football that isn't an issue though as you have an offensive and defensive team and he would be on the offensive so not having to worry about defending. He is good at running past bigger players so he needs to understand where the space is. Only then does he have chance.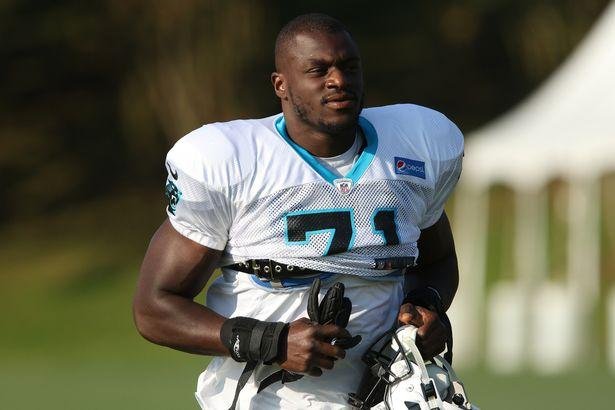 source
He looks much bigger with all the padding but underneath all of that there is a light frame and he could get flattened by a large defensive player. Once they realise what he is about he wont be scoring loads of touchdowns.
source
I can think of many other players who would fall into this same category who just didn't have the all round game to make a huge name for themselves. Being able to defend and tackle is a key part of any rugby unions players skills and should be their bread and butter. Once a player shows a weakness in this department it can be career ending as it becomes public knowledge and teams will take advantage and target that player.
Wade was a great club player for Wasps and was one of the leading try scorers year on year throughout his career. What i think will go against him is the amount of knowledge he needs to learn to understand the game and a big one is his age. Being 27 he will start to lose his pace and he needs to make it now or he never will.
The NFL is full of running talent and the draft takes only the best of the best every year and this doesn't make Wade unique. In Rugby it is well known that school leavers normally stop playing sport and it is only about 20 percent of players that continue.